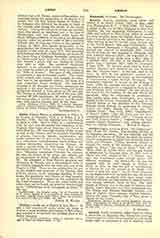 Click to enlarge
Amisus, a titular see of Pontus in Asia Minor. It was a rich commercial center under the kings of Pontus, a royal residence and fortress of Mithridates, and included in its territory the dwelling place of the fabled Amazons.
---
Enjoying this content?
Please support our mission!
Donate