Amasia (Amasea)
Titular see and metropolis of Pontus in Asia Minor on the river Iris, now Amasiah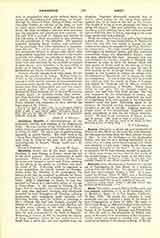 Click to enlarge
Amasia (AMASEA), a titular see and metropolis of Pontus in Asia Minor on the river Iris, now Amasiah. Its episcopal list dates from the third century (Gams, I, 442). It was the birthplace of the geographer Strabo, who has left us a striking description of his native city, in a deep and extensive gorge over which rose abruptly a lofty rock, "steep on all sides and descending abruptly to the river". It was famous in antiquity for its rock-cisterns, reached by galleries, of which some traces remain; also for the tombs of the ancient kings of Pontus hewn in the solid rock.
---
Enjoying this content?
Please support our mission!
Donate