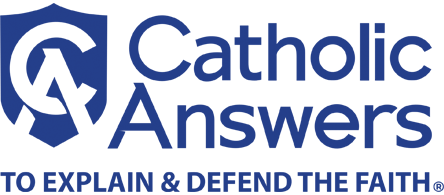 In this episode Trent reveals how Fr. James Martin's ambiguous statements and flawed arguments sow confusion among the faithful and how we should charitably respond.
---
Welcome to the Council of Trent Podcast, a production of Catholic Answers.
Trent Horn:
So recently Father James Martin posted a tweet that I felt had a really flawed argument in it, and so I responded. But as I was doing that, I noticed this is a pattern. This is something that I've responded to him over several years now. I mean, not directly, but I've commented on it on social media. I noticed a pattern in the way that he engages certain issues. And I thought it'd be helpful to point out these patterns here on today's episode. So welcome to the Council of Trent Podcast, I'm your host Catholic Answers apologist and speaker Trent Horn. Before we get into the subject of today's episode though, big shout out to our Patreons at trenthornpodcast.com. Without you guys, we couldn't do the podcast, we wouldn't have the YouTube channel. I'm very grateful for your support. If you want to help us make more episodes like this, be sure to go to trenthornpodcast.com.
Trent Horn:
Any Patreon level, you get access to our 18-hour long catechism study series, takes you through the whole catechism. Silver level or higher, you get access to our 18-hour New Testament study series. It will take you through the entire New Testament. Video studio guide, video studio. Video study guide immediately available for you. All that and more at trenthornpodcast.co. Gold level, you get a mug, mugs are always fun. With that said though, let's talk about today's episode. I call these the slippery tactics of Father James Martin. Because they allow Father Martin, he is someone who is not a dissenter. People lob all kinds of accusations of Father James Martin. He's a Jesuit priest, I believe he's based out of Manhattan. And I believe it's important to be fair to people, and especially to people who you disagree with.
Trent Horn:
So people will call Father Martin heretic or a dissenter without appropriate evidence to back that up. But on the other hand, there are people who refuse to acknowledge the controversies and the problematic things that Father Martin says and the spiritually dangerous conclusions that they can lead people to. Even if Father Martin says I never intended for people to reach this conclusion from what I said, I only said this. That's what I mean by a slippery tactic. And that Father Martin can say something where people will read it, whether it's his critics or it's people who are outright dissenters who want the church to ordain women, to have same-sex, quote unquote same-sex marriage who will read with Father Martin says and take from that the idea that maybe this is all okay or he thinks that it's okay.
Trent Horn:
And he's always able to say that's not what I meant or that's not what I said. And it's important to be aware of that. That way, you don't attack a straw man. That way when you are critical of him or anyone for that matter, if you're critical of someone, you should build up that person's position as strong as you can. And then you should show what's wrong with it, which I hope to do today. So before I talk about these specific tactics, a little bit of background. Father Martin became more notable after 2016 when he received an award from New Ways Ministry. He received the Bridge Building Award, which New Ways Ministry said, "This is an award that honors individuals who by their scholarship, leadership or witness have promoted discussion, understanding and reconciliation between LGBT people and the Catholic Church."
Trent Horn:
Well, that all sounds nice until you find out what New Ways Ministry is. New Ways Ministry is a dissenting organization, they are not Catholic. Though they claim to be Catholic, they are not Catholic. So I would never want to receive an award from a group like that. Now, if it's a group that's not Catholic but doesn't pretend to be Catholic, that's one thing. If a group of atheist said Trent Horn is our favorite Catholic apologist, and they're giving you an award because I've built a bridge to the atheist community. Well, okay, good, I want to reach out to this community. That's a good thing as long as I am not compromising what we believe as Catholics. But if it's a group that claims to be Catholic but is not, to receive an award or an accolade from them is scandalous. And so this is what the United States Conference of Catholic Bishops said about New Ways Ministry back in 2010, six years before Father Martin received the award.
Trent Horn:
New Ways Ministry has recently criticized efforts by the church to defend the traditional definition of marriage as between one man and one woman, and has urged Catholics to support electoral initiatives to establish same-sex marriage in quotation marks. No one should be misled by the claim that New Ways Ministry provides an authentic interpretation of Catholic teaching and an authentic Catholic pastoral practice. Their claim to be Catholic only confuses the faithful regarding the authentic teaching and ministry of the church with respect to persons with a homosexual inclination. Accordingly, I wish to make it clear that like other groups that claim to be Catholic but deny central aspects of church teaching like Catholics for Choice, New Ways Ministry has no approval or recognition from the Catholic Church, and they cannot speak on behalf of the Catholic faithful in the United States. So New Ways Ministry, Catholics for Choice, Catholics should have nothing to do with groups that openly repudiate the Catholic faith while claiming to be Catholic.
Trent Horn:
They only exist to confuse the faithful and lead them away from the deposit of faith. So I'm sure Father Martin would admonish a brother priest who received a similar award from a far right Catholic group. Let's say there was a Catholic group that was openly antisemitic or a Catholic group that was sedevacantist that gave an award. To knowingly receive an award from a group like that, I'm sure he would criticize a brother priest who received an award from that kind of group, but he sees no problem receiving something like that from New Ways Ministry. So he gave a speech there, and that later became, I think it was a 2017 book, Building a Bridge. And the subtitle is how the Catholic Church and the LGBT community can enter into a relationship of respect, compassion, and sensitivity.
Trent Horn:
And since then, he's been very vocal about outreach to this community. But the things he says, they have a fatal ambiguity to them. People can latch onto what he says, and he's somebody who has a large following, especially among non-Catholics. He's one of the most famous Catholics in America today. He's the unofficial chaplain to Steven Colbert. He was always asked to come onto news shows, talk about the church. So people listen to him, including people who identify as Catholics who are open dissenters and reject the church's teaching. And I think some of them listen to his words, and they try to follow a glimmer of hope that maybe the church will radically change its teachings in this regard or they follow him in that respect. And so on social media, he'll post things that people will read, and these ambiguities follow, and it's not good.
Trent Horn:
So I want to go through these, I think I have five slippery tactics he uses for you to be aware of so we can charitably engaged Father Martin and other people because you may find other people use these similar kinds of tactics as well. Here's the first one, superficial and flawed analogies. This is easily the most common one. Father Martin will say, "Look, we treat the LGBT community differently than other groups within the church, it's not fair. The church has to radically change how it relates to those who identify as gay, lesbian or transgender." And I'll give you an example, the tweet he posted recently about the wedding of Boris Johnson. So Boris Johnson is the prime minister of the UK. This is what prompted me to do this entire episode.
Trent Horn:
And this is what he wrote, "Boris Johnson, a twice divorced man whose girlfriend recently had a baby with him out of wedlock and who also has another child out of wedlock was married in a Catholic ceremony in Westminster Cathedral, the seat of English Catholicism. At the same time, a same-sex couple who are both Catholics, unlike Mr. Johnson who was confirmed as an Anglican cannot have their civil union blessed even in private by a priest because God does not and cannot bless sin."
Trent Horn:
So what's the superficial analogy here? The church welcomes one kind of sinner but not another sinner, and this isn't fair. And people will take from this, well, if it's not a big deal to be divorced and remarried, maybe it isn't a big deal to be in a homosexual relationship. Maybe they're just both not really a big deal. That would be the superficial similarity and conclusion to draw from this. But of course, it's flawed when you start to think about it. There is a difference between past grave sins one has presumably repented of. I'm not speaking about Boris Johnson in particular, I don't know a lot about him because that's politics across the pond. But there's a difference between someone who is married in the church who has been previously divorced who maybe had a child out of wedlock. These are past sins that are not ongoing that a person can repent of even if the person has remarried.
Trent Horn:
If Johnson remarried but his previous marriages were still valid, he never could have been married in Westminster Cathedral. It could have never been a Catholic wedding if he still had a valid marriage. And this is something that Father Martin acknowledges because he gives a followup tweet where Father Martin says, "Mr. And Mrs. Johnson were married within the rules of the Catholic Church, and I wish them well. I also wish that the same mercy and compassion that was offered to them recognizing their complex lives could also be extended to same-sex couples who are lifelong Catholics." And this is something I agree with, but I agree with it in this sense that just as someone who has had a sordid past is able … No matter what your past is, no matter what past sins you have committed, none of them are grave enough or big enough to prevent you from repenting of them and entering into a grace-filled life in a relationship with Jesus Christ.
Trent Horn:
So no matter what your past sins involving adultery or even murder, even abortion, whatever it may be, your past does not define you now. But that is not the same thing as a same sex couple seeking a blessing for a relationship that is defined. The defining element of the relationship is a firm intention to engage in immoral sexual behavior as a identifying feature of that relationship. So the church cannot bless sin. If you will say this, well, we're all sinners, how can the church not bless sin? Of course, the church blesses sinners, we're all sinners. There [inaudible 00:10:12] between repenting of grave sin and leading a life to not fall back into those bad habits, and celebrating even sexually disordered behavior. So that would be error number one, the superficial and flawed analogies.
Trent Horn:
And they'll continue, but I want to hitch another slippery tactic to that. And that would be elevating cultural Catholicism. So when Father Martin makes these analogies, he'll say, "Well, look at these two groups within the church, the LGBT community and Catholics in general." And the Catholics he compares them to are cultural Catholics, people will go Christmas and Easter. These may be the same Catholics who, 70% of Catholics don't believe that Jesus is truly present in the Eucharist. But the majority of those people don't go to mass weekly, some of them haven't been to a Catholic Church since they were baptized or confirmed.
Trent Horn:
And so what Father Martin will do is he'll compare this cultural Catholicism that is already laxed towards many of the other churches' teachings and then at least imply that same laxity should exist for LGBT couples. We may not say it's laxity, it's like, well, what's the big deal here? And let me give you an example. This is an audio clip from an interview he gave at Villanova University back in 2017. And the question that comes up is, well, why can't a Catholic attend a so-called same-sex wedding?
Fr. James Martin:
Why is it so terrible to go to a gay wedding, but it is not terrible to go to a Jewish wedding. Seriously, if your daughter … Let's say, if you decided to convert to Judaism and you married Andy who was Jewish. Your parents would probably be disappointed, I would assume or confused or whatever. But the idea that they couldn't go or would refuse to go, it's very surprising to me. So I think Catholics need to see it in light of that that it is a different tradition, and it is a different belief system that most Catholics are used to. But it's a support of somebody, it's supporting the person that you love.
Trent Horn:
All right. So notice slippery tactic number one, the superficial and flawed analogy that people will say, well, we accompany some sinners but not other sinners. We accompany people who leave the faith, get married outside the church, we still support them. But you don't support a guy who will go and have a wedding with another guy, that doesn't seem fair. So that's the superficial analogy people will draw from that. But it's a flawed analogy because even if one were to go, and this is a point I'll bring up here in tactic number two. Even if one were to go to, let's say your son or daughter is marrying somebody, they're getting married outside of the church. There is a difference between a marriage, a wedding that takes place that actually involves marriage, even if it's illicit or invalid. But it involves a union of a man and woman that could be reparable in the future.
Trent Horn:
So let's say your daughter apostasizes, marries another Jewish man. There's still a possibility in the future that maybe he will convert and she will revert. They can come back to the faith, and their wedding can be convalidated. Even though she got married outside of the church and should not have done that, that union can be convalidated and recognized. But if your son marries another man, that union is irreparable. It can never be convalidated because it is not a union. It's not metaphysically possible, it's not a marriage. So that can never become something, that sexual relationship can never become something that is listed and valid. So there's a key difference between the two. And then also there's the issue of scandal, going to a wedding of a child being married outside of the faith have as much, but it still can, but does not have as much opportunity for scandal as being at a wedding of two men or two women, for example.
Trent Horn:
So the opportunity for scandal is different there. But that brings me to slippery tactic number two in that the assumption and the comparison is that, well, it's no big deal if you go to your child who's getting married outside of the church. Well, it is a big deal. It's not a given that you will go to a wedding. If one of my children got married outside of the church, I would have to do a lot of soul searching before I decided to go to their wedding. Because I as a Catholic apologist would have to know that people could take from that that it's scandalous, that I don't think there's anything that's a big deal. And frankly, I probably wouldn't go and let my children know if you are flagrantly disobeying the laws of the church that Christ gave us, I can't be a part of that. I want to be in your life, I want to be able to help you with whatever you're doing to still love and support you, but I can't be a party to these kinds of things.
Trent Horn:
This would be slippery tactic two that this cultural Catholicism that sees, oh, getting married outside of the church on the beach to you haven't been to mass in years, what's the big deal? Well, that is not the norm. That is what we should be fleeing from. So that would be the slippery tactic two, what's the big deal, these other Catholics do this bad stuff. Maybe it all isn't bad stuff. That would be the superficial conclusion that's reached. And Father Martin would say, "Well, I never meant for people to take from that that none of it's a big deal or they shouldn't be concerned about sin." But the ambiguous language and comparisons naturally lead for someone to walk down that road.
Trent Horn:
Let me give you another example, this comes up a lot. Whenever it hits the news that a Catholic high school fires a teacher for being in a same-sex relationship, Father Martin always finds a way to bring it up and say that this is unfair. This is a tweet that he gave back in June of 2019 about Brebeuf Jesuit High School. It said, the archdiocese of Indianapolis has forced the removal of another LGBT teacher. This is another high school that fired a teacher who was engaged in a same-sex relationship who married his partner. And a Jesuit school, not under the diocese chose not to do that. This comes after Brebeuf Jesuit refused to fire a teacher in their school. This is a clear targeting of LGBT people since straight teachers who do not accept or support Catholic teaching are not being fired.
Trent Horn:
Now, before we continue, I do want to say, I feel bad for the teachers in some of these situations because a lot of times what happens, the principal, the chair of theology doesn't think same-sex behavior is sinful, doesn't think it's a problem. Hired them knowing they were in this relationship, didn't care. Let it go on for years, let this teacher establish rapport and relationship with students. Then the diocese comes to be aware of this and drops the hammer on them. It's kind of like when you let a kid misbehave for weeks and weeks and weeks, and you're not willing to discipline. And then suddenly you say you can't do this anymore, and you're harsh, and you ground them for weeks on end. And they're like, "Well, what are you doing?" they have whiplash, "for a while, you let me do this stuff all the time, and now you're freaking out about it, that's not fair."
Trent Horn:
And it isn't fair. And these Catholic schools that tolerate teachers openly disregarding or dissenting from church teaching for years, and then all of a sudden saying, "Okay, now you're fired." So I feel bad in some of these situations. And what Father Martin will say is, when he provides more details to say, what about the straight teachers who are using contraception or who were divorced and remarried? And so he'll add these details. So let's review the slippery tactics. Number one, superficial and flawed analogy. The superficial and flawed analogy is we let straight sinful teachers teach in Catholic schools but not self-identify gay and lesbian teachers teach in Catholic schools. So straight people, quote unquote, I don't like using the term but just for simplicity. So people who are heterosexual can do all of these sins, use contraception, divorce, remarry, they're not fired, but it's just focusing on these teachers who have same-sex relationships.
Trent Horn:
And so let's look at tactic number one, the superficial and flawed analogy. It's basically you let straight, sinful teachers teach, and you don't go after them, the ones who are contracepting, divorced and remarried, you just go after the self-identified gay lesbian teachers, and so that's unfair. And then the superficial conclusion from that is, well, any teachers should be able to teach because we're all sinners, and it's not really a big deal. But of course, that's a flawed analogy. One of the big differences here is that there's a difference between private sinful behavior that is either undetectable or does not lead to scandal among students and publicly available sinful behavior that is scandalous. If a teacher is using contraception, odds are people are going to know about it, for example.
Trent Horn:
It's still wrong, but it doesn't become an opportunity for scandal because people don't know about it. Now, if this teacher is also working at Planned Parenthood and on the weekends gives talks at schools about how good contraception is and helps people to buy contraception, then, yeah, cut her loose, give her the pink slip, you don't belong in a Catholic school. And this is what happens when you look at other elements where teachers are let go. I remember there was a case from two cases recently. In Maryland, there was a teacher who had anonymously written for a racist website who was fired from the Catholic school because being a racist is in direct contradiction to Catholic teaching. Then in 2003 in Delaware, there was a teacher who promoted abortion in the local newspaper, and she was fired. And then I say, good, you shouldn't have teachers who are openly contradicting Catholic teaching in Catholic schools. And that would include teachers who are open about … Now, if it's just the teacher who has same-sex attraction who doesn't talk about it and goes to Courage.
Trent Horn:
Courage is an Apostolate in the church that is a great Apostolate that helps people with same-sex attraction to lead chaste lives. If a principal finds out that they're at a Courage group and they're trying to live a chaste life even though they have same-sex attraction and fires them, that'd be unfair. That's unjust discrimination. It'd be like firing a teacher who is trying to lead a holy life even overcoming a difficulty that does not inhibit them from being able to teach students publicly, but it's still a sin that they struggle. Maybe they have an addiction to gambling, for example, they go to Gambling Anonymous and the teacher doesn't like that and fires them, whatever it may be. But if you're publicly talking about your 'husband' or 'wife' and talking about it in positive terms with your students. Even if you're the math teacher or the Spanish teacher, your students look up to you, and it becomes an opportunity for scandal.
Trent Horn:
Tactic number one, superficial and flawed analogy. Tactic number two though is the cultural standard. And this is where Father Martin knows this objection will come. So what he often says is … This is the example he uses, he says, "The archdiocese has said that an employee's professional and private life must convey and be supportive of Catholic Church teaching. But this would mean all Jews, Protestants, agnostics, and atheists would be fired as well." This is where the cultural standard comes in. Well, we have all these non-Catholics teaching in Catholic Schools. What's the big deal if you have someone who doesn't follow the church's, they don't believe in the church's teachings on Jesus, why not have someone who doesn't believe in the church's teachings on marriage?" And that's where I would say and be controversial to some people, maybe you shouldn't have non-Catholics teaching in Catholic schools, period.
Trent Horn:
And you can do that, that's not discrimination because the Supreme Court said in the Hosanna-Tabor case from, I think it was in 2012, teachers in religious schools are considered ministers. If you identify them as ministers of the Gospel, the state cannot tell you who they can be. That's why the Catholic Church can't be sued for discrimination because it says that only priests can be men. And so the same principle can be applied to teachers in Catholic high schools. You can say that they have to be Catholics in good standing with the faith. Now, that's not always going to be the case. So let me point you to the church's Code of Canon Law. In section 803.2, it says formation and education in a Catholic school must be based on the principles of Catholic doctrine, and the teachers must be outstanding in true doctrine and uprightness of life.
Trent Horn:
The National Directory for Catechesis says that Catholic school leaders should, "Recruit teachers who are practicing Catholics who can understand and accept the teachings of the Catholic Church and the moral demands of the Gospel and who can contribute to the achievement of the school's Catholic identity and apostolic goals." Now, the directory does go on to say that some situations might entail compelling reasons for members of another faith tradition to teach in a Catholic school. As much as possible, all teachers in a Catholic school should be practicing Catholics. So Father Martin is saying, "Well, you have non-Christians even teaching in Catholic schools, they reject the teaching on Jesus. Well, why not people who reject the teaching on marriage?" Well, he has a point, there's an equivalency there. So I would just go in the other direction to say, just as you should not have teachers who reject the teaching on marriage, you should not have teachers who reject the teaching on Jesus or the teaching on God.
Trent Horn:
Now, sometimes that's not always possible. You might need to get a math teacher who is a Protestant. But hiring a teacher who is in a same-sex relationship with someone or retaining a teacher in a same-sex relationship is not like hiring a Presbyterian, it's like hiring a polygamist. There's much deeper opportunity for scandal there. It doesn't correlate. So we see the bad analogy here and also the elevation of cultural Catholicism as being a norm that, well, look at the Catholic schools with their lackluster hiring practices, why not extend that to people who identify as LGBT? Well, actually let's go in the other direction and let's fix the lackluster hiring practices that turn a lot of Catholic schools frankly into schools that are only Catholic because they have a crucifix on the wall, and they've got a theology elective you have to take, and that's it. Otherwise, they're public schools in every single respect.
Trent Horn:
All right. The next slippery tactic is appropriately enough, the slippery slope. Father Martin will say that in saying, for example, that people, I think Bishop Paprocki talked about this a few years ago that in his diocese, he would not give Catholic funerals to people who died while having unrepentant same-sex relationships, he wouldn't give a funeral for a same-sex couple. And Father Martin says, "Well, if you're going to deny funerals for people who are in same-sex relationships, then why not deny funerals to people who are gluttons and drunkard, people who've used IVF, people who have divorced and remarried. What about people who lack mercy, who are unloving, not forgiving?" He actually quoted that in a Facebook post, but he's since made his Facebook page, I think, private, so I can't access the original posts anymore, but I did quote from it.
Trent Horn:
And so he's talked about this, and it's kind of a slippery slope argument saying, well, if you put this moral obligation or sanction upon those who identify as LGBT, you're going to have to apply it throughout the whole church, and it's going to be unwieldy. And because of that, you might as well not even apply it to people who identify as LGBT in the first place. This is very similar to the debate over withholding communion from politicians who support legal abortion. I've seen Catholics who have said, "Well, if you withhold communion from a politician who supports abortion, what about politicians who support other sins like the death penalty or what about politicians who are not doing enough to help the poor or politicians who are racist?" It quickly moves from specific sins like voting for abortion legislation to things that I don't even know if you could identify them like not helping the poor enough or a racist politician, which means so many different things to different people, I don't even know to where to begin with that.
Trent Horn:
And so it's a slippery slope. He'll say, "Well, if you have this towards the LGBT community, you're going to apply it to the whole church, and it just doesn't work." So same with communion. You say, if you withhold from this group, you'll have to withhold from everybody because we're all sinners. Here would be an example from Fordham actually where he talks about sin. But you'll notice that in this address, he doesn't want to say that people who identify as LGBT are sinners because, well, we're all sinners, so the word is essentially meaningless.
Fr. James Martin:
Jesus passes through Jericho, hundreds of people, probably thousands of people, so many of his followers, who does he call to? Zacchaeus, you, come down from that tree, I must come to your house today. He could have said, "Sinners, reprobate, traitor." Let me be clear, I'm not equating LGBT people with sinful people because we're all sinful people. I'm saying that these are people who feel themselves marginalized.
Trent Horn:
Okay. So what's a way to respond to the slippery slope? The way I do this is to demand a concrete example. So moving away from Father James Martin, which I'm sure he's talked about this as well with holding communion. If it's a slippery slope, you withhold communion from this group, you'll have to withhold from everybody. Demand a concrete answer. So you have the slippery slope, draw the line. Draw the line where you can't slide any further and say, all right, give me an example, what is a particular situation where you would withhold communion from a politician? Just give me a hypothetical example, when would you do that? And then apply it back to the slope.
Trent Horn:
So I give him the example before that Archbishop Rummel in New Orleans, he excommunicated people within his diocese who opposed integrating Catholic schools. Now, some people say, well, that was only in his diocese to his people, but we're not even talking about excommunication, we're talking about withholding communion, which canon 915 in the Code of Canon Law says can be done, should be done if someone persists and manifest grave sin, and they're causing scandal as a result of that.
Trent Horn:
So if there was a politician … So I would ask the question to those who say, oh, you'll know these Catholics when you see them online who say that it's weaponizing the Eucharist to withhold communion from politicians who support legal abortion. I would ask them, would it have been justified 60 years ago? In fact, you could say it was unjust the church did not do this. Rummel was kind of an outlier, the church did not withhold communion from segregationist politicians or leaders. Should they have done that even if it was considered political? Well, sure. Well, if you apply it in that case, the case of abortion logically follows from that as being parallel.
Trent Horn:
So then what about with the funerals and firing teachers? I would ask Father Martin, " Father Martin, when should someone be denied a funeral? When should a Catholic be denied a funeral?" And guess what, the code of Canon law tells us. Canon law says that a Catholic should receive a funeral unless the deceased gave some signs of repentance before death. If they did not repent, then the following people cannot have funerals and church. Notorious apostates, heretics and schismatics, those who choose the cremation of their bodies for reasons contrary to Christian faith, not just somebody who gets cremated, but if you chose to be cremated because you don't believe in the resurrection of the dead and you want to scatter your ashes to become one with mother earth and you're very vocal about that, can't do that. Or three, other manifest sinners who be granted ecclesiastical funerals without public scandal of the faithful.
Trent Horn:
This has been applied back East actually for mobsters, Catholic mobsters were not given, members of the mafia, organized crime were not given Catholic funerals because they're in the mafia, they live a life of grave scandal. And if you say, oh, being in the mafia is not that bad, that's the message that comes across when you give that person a funeral. The same thing in our political atmosphere that someone would take a Catholic funeral for a same-sex couple and magnify it and create scandal to say, "Well, it must not be that big of a deal. That person's going to go to heaven, they have a Catholic funeral." And of course, Catholic funerals are not where we celebrate someone being in heaven, we pray for the soul of the deceased. We pray for the repose of their soul because we don't know what will happen to them unless they died a martyr, we don't know.
Trent Horn:
So a funeral is not for us to celebrate that they're in heaven, it's for us to mourn and to pray for them. It's a place where we do a spiritual work of mercy for the dead by praying for them. What about firing Catholic school teachers? I would ask Father Martin, " Father Martin, okay, you're saying we can't fire teachers who commit sins because then we've got to fire everybody. Should we fire the racist teacher in 2018 in Maryland? Should we fire the pro-abortion teacher from the case in 2003 in the diocese of Wilmington? Father Martin, when should we fire teachers from Catholic schools because of their beliefs or their advocacy outside of the classroom or their sexual behavior?" And if he says, there's no reason. Well, of course, he's going to pick the racist example. Well, if we fire someone because they advocate for racism which contradicts the faith, why not fire someone who advocates for sexually disordered behavior.
Trent Horn:
So the next clip I want to share with you is probably the most controversial thing that Father Martin has ever said. I thought about not including it in this episode because originally, I couldn't find the audio clip of it. I had seen a lot of people reference it, but I only wanted to include things that I was absolutely certain that he had said. This is a clip from an interview he gave at Villanova University. It was for a podcast interview with Brandon Ambrosino, a young self identified gay man. And Ambrosino is asking Father Martin, I feel uncomfortable, I go to mass with my partner. And one day if you were my husband, could I kiss him at the sign of peace? And Father Martin says, "Well, in 10 years, why not?" So it's a very controversial statement. I'm not aware of Father Martin ever having walked it back or clarified it.
Trent Horn:
And as you listen to his full explanation for why he says that would be appropriate, note how he's using slippery tactic number three to defend it, that it's basically slippery slope saying, "Well, there's lots of people in irregular situations at mass, and you're saying none of them could ever show affection to anybody else?" But it's a real stretch. So I'm going to play the whole clip in context and then offer some thoughts.
Brandon Ambrosino:
Encounter is tough I think for LGBT people too, especially in churches. I go to a Catholic Church with my partner, Andy, and I still always have this moment of decision when we pass the peace, when everybody greets each other because every other couple just hugs and kisses each other and nobody makes a big deal of it. But I've never kissed Andy in church. And I've recently started thinking about that. Will we be in church 10 years from now in front of our children, and during that part of the service, we hug each other, give a handshake? And it's not that anyone has ever said anything to me, nobody's gone out of the way to say, "Oh, just so you know, it wouldn't be okay." Not that they have to do that. So encounter is a difficult thing for us to do. I think just the fact of showing up, sitting in a church, it takes a lot of faith.
Fr. James Martin:
It does. And I always say that LGBT people have more faith than I think straight people because of that. What you've just described is really interesting, Brandon. You have internalized rejection already. You don't need to even be told that you're rejected in the church, you've internalized it, and that's very sad. And I think that a lot of the people that Jesus came into contact with did the same thing. Think of the woman with the hemorrhage who doesn't even feel worthy to stand up and greet them. She reaches down and touches the hem of the garment or the Samaritan woman who comes to the well at noon in the heat of the day because she's, we think because she's been married five times, and she's probably embarrassed.
Fr. James Martin:
Maybe people didn't even have to tell her you're not welcome to come at the regular time when other women come. She comes because she's embarrassed, and she's internalized that. And that's very sad. So I do hope that in 10 years you'll be able to kiss your partner or soon to be your husband, why not? What's the terrible thing? And think of all the people in church who have all sorts of other things in their conscience, they feel perfectly at home. So why shouldn't a gay men feel perfectly at home in church?
Trent Horn:
As far as I know, Father Martin hasn't repeated this. And it's understandable because when you just take it at face value, it sounds like he's saying that in 10 years two men or two women could be sacramentally married in the Catholic Church and kiss one another, the kiss of peace and everything would be hunky dory. But note the slippery tactics that he uses, that if he were pressed on this statement, he could find a way to dig himself out of it if he had to. He could make a flawed and superficial analogy, for example. He could try to say, well, there's people in irregular marriages, people who are divorced and remarried and don't have an annulment who go with their spouse to mass, and they're leading a chaste life. And maybe they give one another a kiss at the sign of peace or something like that.
Trent Horn:
So now you see how these tacts come in. And this also includes slippery slope where he'll say, "Look at all these other people, you're going to tell all of them they shouldn't be doing this. But I would say, come on, come on, let's get real about this. When you say things like this, especially to people who identify as LGBT, it does not give them encouragement to lead a life of chastity. It gives them some kind of a vain hope that church teaching is going to be dramatically changed, it's just going to do some dramatic reversal. Even though a year later in America Magazine when Father Martin wrote on official, what he wrote on an article what is official church teaching on homosexuality. And he says in that America Magazine article essentially that the question of so-called same-sex marriage within the church is out of the question, that marriage is the union between a man and a woman.
Trent Horn:
So he has this article in America Magazine he can always point his critics to to say, "Look, I'm affirming what the church teaches on marriage, on homosexuality." But when these kinds of statements pop up, it creates this dangerous ambiguity that can lead people astray. So let's go on to slippery tactic number four, just asking questions. This happens a lot on Father Martin's social media. So he will put forward controversial posts or retweet controversial things, and then he'll defend the kerfluffle that he has raised by saying that, well, he's just asking questions. Here is a tweet he did, I think it was from a few years ago where he says, interesting, colon, and then there's a quotation mark. But if you were just casually reading it, you would think that Father James Martin was saying this, but he says, interesting, colon, that's his words.
Trent Horn:
And then there's the quote, where the Bible mentions same-sex sexual behavior at all, it clearly condemns it. I freely grant that. The issue is precisely whether the biblical judgment is correct. The Bible sanctioned slavery as well and nowhere attacked it as unjust. And so he's putting forward the old argument that well, okay, yes, the Bible condemns same-sex sexual behavior, but the Bible also approved of slavery. The Bible also condemns many other behaviors we don't think are wrong today like eating pork. Here's Father Martin at, I think this is Villanova, but I'm not sure where he talks about this in Q&A with a student actually. And he engages in this and offers an argument that frankly many atheists argue against from scripture. Here he goes.
Fr. James Martin:
Most of my male friends get their hairs trimmed, including the hair around their temples, even though this is expressly forbidden by Leviticus 19:27, how should they dye? And this is my favorite. Now, we're laughing, it's good to laugh because people use the homosexuality texts in that way without any historical context. This is my favorite. My uncle has a farm, he violates Leviticus 19:19 by planting two different crops in the same field as does with the homosexuality things that come from Leviticus, as does his wife by wearing garments made of two different kinds of thread, cotton and polyester. So that's context, I think we need context. Thank you.
Trent Horn:
And so when Father Martin puts up these posts where someone makes a superficial reading of it and takes from what Father Martin is saying, hey, yeah, the Bible says same-sex behavior is wrong, but we don't follow all the Bible's teachings today. Maybe we shouldn't follow the Bible's teachings on homosexuality either. When people of course bring up that this is terrible, exegesis and it conflates ritual purity laws like condemning the eating of shellfish, which was a temporary law for Israel not an enduring moral law like the 10 commandments or prohibitions on same-sex sexual behavior. Or things like slavery which were tolerated within a particular time and place, and then eventually moved away from by the church. When people bring up the differences here, Father Martin quickly said, "Well, I didn't say this, guys. All I said was it's interesting, this is an interesting thing." And he's quoting a Protestant theologian, I think it was Walter Wink.
Trent Horn:
He's just saying, "I'm just saying it's interesting, that shouldn't we read other theologians and see what they say? Shouldn't we be open-minded about things?" so that he can put forward these controversial things. And then later say, oh, he's just asking questions, he's just wondering. Or he will bring up something controversial, he'll ask a question related to it, but then not give the answer so that people will fill in their own answers and be led astray by their own ignorance. Here's an example, he was at Fordham in an interview. He was giving an example about a couple who was married, a man and a woman, but the man identified as transgender. And at the time, he spoke with them identified as a woman. So here's what he says of that couple.
Fr. James Martin:
And she said, this cis gender woman, "Oh no, I married her when she was a man." The very first question that came, honest to God the first question that came to my mind was, what can the church learn from them about fidelity? And so these are the kinds of questions that I think we need to be … And this is why I don't think we're even near the theological questions because the institutional church has not asked those questions because they don't know those people.
Trent Horn:
And I would say what the church can learn about commitment is that marriage is the indissoluble union between a man and a woman, we promise for better or for worse so that you are obliged by God to be faithful to your spouse in sickness and in health. This includes physical sickness or mental illness. So if your spouse develops dementia, Alzheimer's, identifies as transgender and wants to change their claim that they're now a woman or a man, if it is a valid marriage, you are still married to this person and called to care for them and to help them, which does not mean giving into their diluted ideas. Just like we should not give into other people's delusions. If your spouse develops anorexia, for example, you don't say, "Yeah, you actually are overweight, let me help you lose that weight."
Trent Horn:
Well no, we help that person to get the help that they need. And if your spouse claims to have transgender identity or some kind of identity disorder about whether they're a man or a woman, you are to stay faithful and to help that person. There could be cases where this person has always felt that way, did not disclose that prior to getting married. And so there could be a case where the marriage is not valid because there was a psychological impediment that prevented that person from entering into a valid marriage. That is a possibility there. But in some cases, it may not be the case. That it's a valid marriage, but your spouse has some kind of a mental illness, and it's tragic. It happens to a lot of people. But that does not change what marriage is, that's why we promise to be true to you till death do us part in sickness and in health, for better or worse, it's in everything.
Trent Horn:
That's the beauty of marriage, to care for our spouses. And God gives us the grace to do that no matter what the obstacle is. That we as a church should rally behind couples like that and give them the social and spiritual encouragement they need to carry that cross, not to indulge disordered desires or disordered senses of identity. And speaking of disordered, Father Martin does not like it when the word disordered is used to refer to this sexual behavior or these kinds of sexual identities. Listen to this response he gave in a Q&A session or someone asked him about this, and notice how he doesn't make an argument for why the church shouldn't use this kind of language. Instead, he just asks a question and allows the listener to try to draw their own incorrect conclusion from the argument while saying, he's just posing a question for us to consider. So take a listen.
Fr. James Martin:
I would say that I think that the words objectively disordered and intrinsically disordered in the catechism really need to be looked at. I'll tell you a story. So I was at a talk at, gosh, St. Joe's in Philly. And by the way, go Eagles. And a woman came up to me, and we were talking about that language. And she had a 14-year-old gay son. And I put this in the new version of this book because it really struck me. And she said, "Do people who write that understand what words like that can do to a 14-year-old boy? They could destroy him." So we need to listen to that mother, how is that language being received by people? I can think of no two words that have caused more harm to LGBT Catholics than those words.
Trent Horn:
And here, I would disagree. The two words that have harmed the LGBT community the most are not intrinsically disordered. The two words that have harmed them the most from Christians is judge not. It's the misinterpretation of Matthew 7:1, judge not, lest you be judged. When people said, "Oh, I can't judge them." Well, no, we can't judge the hearts of people because we can't see their souls, we can't see their internal convictions. We cannot see their relationship with God, but we can certainly judge actions. We can judge actions that move people closer to God or away from God. And if we actually care about that person, we will lovingly encourage them to flee from those actions that have a detrimental effect upon their soul.
Trent Horn:
So telling someone in a loving way that God created you for greatness as a son or a daughter made in his image. And to affirm that and to say that there are other behaviors and identities that disfigure and disorder how you were created, and to affirm the goodness of who that person is. That that person would not exist unless God willed it. You go back to the book of Exodus, Moses says, "Hey God, you can't choose me to do this, I'm slow of speech. I can't lead the Israelites out of Egypt." That slow speech may be a reference to Moses having a speech impediment. And God says, "Who makes the blind and the deaf and the dumb, is it not I the Lord." And that God is sovereign over all of creation, nothing surprises him. So if we're afflicted with something in this life, whether it is a physical cross we bear, an emotional cross, a mental or a spiritual cross, God is always aware of the crosses that we carry. And he is capable of giving us grace in order to take those crosses and to glorify him.
Trent Horn:
We think about Saint Paul for example, he wrote to the Corinthians. He talks about how he asked God to take away a thorn in his side three times, a painful cross he was bearing. We don't know if it was a physical ailment or even just a person who was really criticizing and attacking Paul. And he asked God three times, please take this away from me. And God responded to Paul and said, "My grace is sufficient, my power is made perfect in weakness." So I would say no, the two most destructive words for this community are judge not, to say, "Oh, it's not a big deal, don't worry." Those are the things that are destructive. Another variant of just asking questions that Father Martin will promote certain ideas or ways of looking at things without going to their logical conclusion.
Trent Horn:
So talking about the church's teaching on sexuality, he has sometimes made an argument that, well, it's hard to know what the argument is because he doesn't fully state the conclusion. But people might draw from it, the argument is that because the teaching has not been received by people who identify as LGBT, it's not authoritative. Here's an excerpt from The Jesuit Post in 2017, he says, "To take a theological perspective, a teaching must be received by the faithful. It's a complex topic, and I'm no professional theologian," which gives him a little wiggle room, "it's a complex topic, and I'm no professional theologian. But in general, for a teaching to be complete, it must be appreciated, accepted, and understood by the faithful." The tradition is that the faithful possess their own inner sense of the authority of a teaching, that's the sensus fidei or sensus fidelium.
Trent Horn:
You can find out more about it in the Vatican documents sensus fidei. Here's a quote that's helpful, the sensus fidei fidelis is a sort of spiritual instinct that enables the believer to judge spontaneously whether a particular teaching or practice is or is not in conformity with the Gospel and with Epistolic faith. Then the interview, I forget, it either continues or abruptly ends, but Father Martin brings up the sensus fidei teaching us to be accepted. There are many LGBT people that don't accept the church's teaching on homosexuality. And then a lot of people might take from that then, okay, therefore it's not authoritative to them. Or if they don't accept it, it's not binding to them. Now, Father Martin doesn't come out and say that, he just says, there's something interesting here about the sensus fidei, and a lot of LGBT people don't accept this teaching.
Trent Horn:
And then people might take from that the incorrect conclusion that if a group of people do not accept a teaching, it's no longer binding, which is totally absurd. Imagine if you said in the fourth century the Arians have just not accepted the teaching on the deity of Christ, it was not accepted by their sense of the faithful. So they don't have to believe that because they didn't accept it. What about the 70% of Catholics who don't believe Christ is president of the Eucharist, the ones who barely go to mass or the Catholics who believe contraception is okay? If a teaching is only binding if you accept it, then you don't believe in the church, you believe in you, and you want a church that just reflects what you believe. So that's why the sensus fidelium has a lot of qualifiers to it.
Trent Horn:
The International Theological Commission has a document on this, and it lays out qualifiers to understand the sensus fidei. I think it might be the one that Father Martin actually quotes because it says there the sensus fidei has to be people who are authentically faithful. If you're a Christmas, Easter Catholic, you cannot possess the sensus fidelium because you are not living an authentically Catholic life. So you can't just do an opinion poll about what people who say they're Catholic believe, that tells you nothing. There's a lot of criteria that is required, and that means the sensus fidelium might in some parts of church history only belong to a minority of people who identify as Catholic. The document says in the history of the people of God, it has often been not the majority but rather a minority which has truly lived and witness to the faith.
Trent Horn:
The Old Testament knew the holy remnant of believers, sometimes very few in number over against the kings and priests and most of the Israelites. In many countries today, Christians are under strong pressure from other religions or secular ideologies to neglect the truth of faith and weaken the boundaries of ecclesial community. It is therefore particularly important to discern and listen to the voices of the little ones who believe. If you're wondering, what does the church authentically teach? In China, the propaganda that's approved by the Communist Party in China? Probably not. You have to go maybe to the underground church to find the people who are faithful in that regard. And that's the same that's here. So notice Father Martin brings this up. But then it's very clear the sensus fidelium, but it can't possibly be applied in this case to show that the clear and constant teaching on sexuality can be overturned because some people in the 20th century simply don't like it.
Trent Horn:
So you have to be an authentically faithful Catholic who also has a spirit of obedience to the church and is willing to be corrected and not have a position of I'm going to hold this view no matter what the church teaches. So even people who attend mass weekly, if they have that spirit of I believe this, and I don't care what the church says, they can't be said to be part of the sensus fidelium. Now, I am not talking about the remnant here and things like that, that the church has fallen away, there's no real church. Christ promised his spirit would always be with the magisterium, the gates of hell will not prevail against the church. And the church will never bind believers to theological or moral error. It doesn't mean that you won't have in cases large numbers of laity, even priests and bishops who might believe things that are in error. But the church has a whole bound to Peter, the successor of Peter will always be a sure sign of doctrine to lead people through a sea of relativism and error.
Trent Horn:
Finally, the last one, the last tactic is persecution as protection. So when Father Martin engages critics, I think a lot of times he brings up the unfair or malicious critics that he receives. Now, he should not receive those, nobody should receive that. A lot of people may listen to this, I mean, I disagree with Father Martin, but there's good things he says, there's good things in his book on prayer, nobody's 100% wrong on anything. But don't fly off the handle, don't fly off the handle, he's a heretic, he should be kicked out of the priesthood, he's going to hell. And then there are people who say even worse things. Don't fly off the handle with people, and don't speculate, "Here's what he really believes, here's what he's trying to do."
Trent Horn:
Notice in this episode, I have not talked about his motivations, his personal life, his inclinations I'm just looking at what Father Martin has publicly said and analyzing it for its logic and how it follows. And that's what we should do with people. I hate it when people do that to me, don't do that to other people. And we have to be careful about the words we use. Is Father Martin a heretic? Don't throw around heretic like it's just the insult of the week, it's a very specific term. Canon law says in paragraph 751, heresy is the obstinate denial or obstinate doubt after the reception of baptism of some truth, which is to be believed by divine and Catholic faith.
Trent Horn:
So what that means is that a heretic is somebody who is obstinate, they have to have been corrected. They've publicly said this, they have been corrected, they still hold to it. And it's a doubt after they've been baptized of not just any truth of the faith, but a dogma of the faith. Something believed with divine and Catholic faith. But here's the thing, Father Martin has never officially gone on record to say that some article of the faith like this is wrong, he hasn't done that. So he doesn't meet the formal definition of heresy, so he's not guilty of heresy. And when you say that, he can easily say, "But I'm not guilty of heresy, these people don't know what they're talking about." When you criticize someone, what you need to do is build up their argument as strong as you can and then show what's wrong with it. So no.
Trent Horn:
Is he guilty of heresy? No. Is he guilty of ambiguity with dangerous spiritual consequences? I would say yes. I would say yes from the things that he says and his words and their lack of precision, what it leads to. And I think I've shown ample evidence of that. But note what he wrote here, this is in a 2017 article in The Washington Post. He says, "The backlash from the far right is more intense than anticipated. I've been accused of heresy ridiculously by some critics, I'm not contradicting any revealed truths. There have been over the top condemnations, I should be removed from the priesthood and name calling that I thought was confined in 1950's playgrounds, the F-word, fairy, pansy and worse." So yeah, if you're on here don't … Because the devil, the devil, he's good, he's so crafty. He'll take righteous anger about someone misleading people and get you to sin when you're righteously angry so it turns into unrighteous anger.
Trent Horn:
So you say really mean slurs, you wish harm and vengeance on others. Don't do that, hold your horses. I will give you an example of this. There is a quote when he was being interviewed at Fordham when Father Martin said of a same-sex couple, it's a love I don't understand, but it's a love that we ought to reverence. And so many people will take from that, " Father Martin says we ought to reverence sodomy." And I would say that the most charitable and frankly plausible understanding of his comments is that that's not what he was saying. So here's just the short segment.
Fr. James Martin:
I have a hard time imagining how even the most traditionalist, homophobic, close-minded Catholic cannot look at my friend and say, "That is a loving act. And that is a form of love that I don't, but that I have to reverence."
Trent Horn:
Now, I want to play for you the entire context from it. The entire context and what a better response would be.
Fr. James Martin:
I have a friend whose name is Mark who might be watching, hi Mark, who was a member of a religious order for quite a bit, I'd say about seven or eight years. And he left his order, not the Jesuits. He is a gay man, he came out. I knew him actually in Africa. That's a very nice [inaudible 00:57:02], by the way, we used to sell them in Africa. And he came out and has been with his partner for 20 years, his partner Craig. And his partner has a fairly serious illness that is at sometimes extremely serious and requires a lot of attention. Mark has cared for him for, I think, 15, 20 years now. And one of the questions that I would like the church, the institutional church to reflect on is your deeper question, is this not love?
Fr. James Martin:
I continually come back to my friend Mark and his husband. And I continually say, and maybe this is a failure of mine to imagine someone else, maybe it's arrogant. But I have a hard time imagining how even the most traditionalist, homophobic, close-minded Catholic cannot look at my friend and say, "That is a loving act. And that is a form of love that I don't understand, but that I have to reverence." And maybe that's why it's hard for me to respond to some of these critics because I don't understand that. That is maybe a failure in my imagination to understand how people cannot see that.
Trent Horn:
So here what I would say the most charitable and frankly plausible interpretation is that Father Martin is saying, how can you say that the commitment, just the aspect of a relationship where one person cares for the health of another sick person, how can you say that that's not loving? And so I would agree with him, I would agree with him that if you have two people and the only thing we talk about in their relationship is that one person is treating and healing the ailments of another, that would be a good thing. But you also have to look at the entire picture. To give you an example, let's say you have a man who is married who has a mistress, so he's committing adultery, but his mistress is blind. And so he cares for her, he financially supports her, he helps her to not feel lonely. He's really caring for this woman.
Trent Horn:
And if he was not having a sexual relationship with this person, it would be a very beautiful relationship. But the problem is he is, he's committing the sin of adultery and that cannot be overlooked here. So while we can acknowledge some positive things, we can not shrink back from the responsibility to call these individuals to repentance and order their lives to how God intended them. And in fact, the congregation for the doctrine of the faith when they were speaking about, when the CDF said that the church cannot bless same-sex unions, it recognizes this, it's in the CDF statement. It said in these same-sex relationships, the presence in such relationships of positive elements, which are in themselves to be valued and appreciated cannot justify these relationships and render them legitimate objects of an ecclesial blessing since the positive elements exist within the context of a union not ordered to the creator's plan.
Trent Horn:
The CDF recognizes this. You can have an illicit sexual relationship where there are other positive elements, but that doesn't mean that you can bless the relationship or say that it's something, a relationship as a whole to reverence. You could say in a specific qualified way, these positive elements are good, but they're within a relationship that is disordered. That either has to be repaired somehow or the sexual aspects of the relationship have to be discontinued. So when Father Martin says, what do you want them to be, never have met, always be apart? No, just stop engaging in the sin of sodomy. If it's a man and a woman, divorced, remarriage or adultery, stop engaging in the sins of fornication, adultery, and sodomy. If it's sexual sin, 99 times out of 100 it's going to be one of those three. Or self gratification, masturbation. Adultery, sodomy, fornication, or masturbation basically, all sexual sins boiled down to those acts.
Trent Horn:
So have the positive elements, but flee from those evil things that are hurting your soul and hurting the soul of the person that you claim to love. As a church, I agree that there are a lot … And I've heard Catholics who use slurs, the F-word towards people who identify as LGBT. Stop it, knock it off, grow up already you baby. Or they'll use these weird words to talk about it online, they sound like they're junior high students when they talk about homosexuality online, just grow up already. So I understand the need to build a bridge and to have a better witness. But when you do so in these ambiguous ways, with these slippery tactics that regular people when they're superficially reading it quickly while scrolling on Twitter and jump to the incorrect conclusion, that's not the way to go either.
Trent Horn:
Ephesians 4:15 makes it clear, speak the truth in love. That's what we ought to do. And we should do that to everyone regardless of their sexual behavior or their sexual identity. And to acknowledge, take the log out of our own eye before we take the speck out of someone else's eye when it comes to the areas of sexual morality. But that doesn't mean it should create a paralysis where until we are perfect we can't evangelize and reach out to those who are engaged in different kinds of sins. Rather, we ought to call people lovingly to repentance in community. I remember there was a group of people, I don't know if they were missionaries of charity or not, but a group of nuns back East, I think it was Washington DC. They ran a hospice for men dying of AIDS.
Trent Horn:
And the community said, we don't want them here, they were worried they would get AIDS because we didn't know a lot about it back then. But these Catholic nuns were willing to be there to help these dying gay men from AIDS. That's the outreach, always be there to provide corporal works of mercy, spiritual works of mercy, but without ambiguities or winks or nods to sin. That's what we can't have, we must have clarity and charity. And that's what I always aim to provide hopefully on this podcast. So I hope this was helpful, and I hope that this was a charitable, constructive criticism of what Father Martin and other people like him have put on social media. And you can recognize these tactics and respond to them in a gracious way. So thank you all so much, and I hope you have a very blessed day.
If you liked today's episode, become a premium subscriber at our Patreon page and get access to member-only content. For more information, visit trenthornpodcast.com.