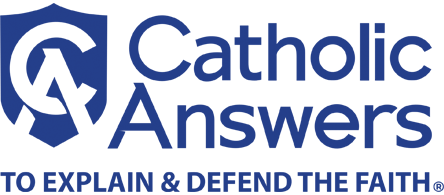 For most people, the Parish is where the Catholic Church happens. But something is not quite right in parish life. JD Flynn, founder of pillarcatholic.com, digs into why today's parish is not quite what it could be.
---
Cy Kellett:
Hello and welcome to Focus, the Catholic Answers Podcast for living, understanding, and defending your Catholic faith. I'm Cy Kellett, your host. And today we talk a bit about the parish.
There's lots of concern about what we should be doing as Catholics in the worlds today. Podcasts like this are one answer. We got radio shows, we got TV shows, we got programs, and processes coming out our ears.
But the vast majority of Catholic life, the vast majority of what we do as Christian people is in and through the parish. The parish is central, it's the heart of all of it. So why are we not talking about the parish?
As a matter of fact, if we get parish life right, maybe we get the whole of Christian life right, and that is a beautiful presentation to make to the world. Our guest this time is JD Flynn. JD is one of the founders of, and today one of the proprietors of, the Pillar at pillarcatholic.com. JD, thanks for being with us.
JD Flynn:
Hey Cy, thanks for having me. And before we talk about the parish, can I just… Since we're on the show here, I just want to sort of tear down the fourth wall a little bit.
If you're listening to the show or watching the show, I guess, that was Cy's third take doing that because… and it's my fault. I was sitting in a way that didn't work for the camera and then I was sort of slouching in a way that didn't work for the… So Cy had to keep doing it over and over again. And can I just say that… I think your third take was the best take. I mean, I really…
Cy Kellett:
I was thinking the same thing.
JD Flynn:
You nailed it.
Cy Kellett:
That was providential.
JD Flynn:
Yeah. I mean…
Cy Kellett:
As we got to that third take, yeah.
JD Flynn:
So, at first I was feeling bad that it was my fault that you had to do all those takes, but now I feel like I was preparing you to do your best work.
Cy Kellett:
Well, they call me here One Take Kellett, because I always get it in one take.
JD Flynn:
Wow.
Cy Kellett:
But it's often not the first take.
JD Flynn:
Sure. Fair. That's great.
Cy Kellett:
So JD, first of all, congratulations on all the success you've had at The Pillar. It's absolutely… It's become the indispensable news source for Catholics, I think.
JD Flynn:
Oh wow. Thanks.
Cy Kellett:
In a very short time that it's been going. But you were here in San Diego last night. You were speaking to young people and you chose as your topic for young people, the Catholic parish. So could you tell us a little bit about how that topic came to you? How that came about?
JD Flynn:
Yeah, thanks for having me on the show, Cy, and it's really great to be here. I have just been thinking a lot lately about the way in which being a part of a parish is kind of a central part to what it means to be a Catholic. And I think a lot, when we think about Catholic history, we tend to think about Nicea or Trent or other ecumenical councils or the various things that the Popes were doing or the crusades, these big sweeping social movements or these gigantic figures who are leadership figures in the life of the church and what their impact was. And that makes sense. That's a part of the Catholic story, but we don't always think about, but I think is really the heart of the march of the church through history is the identity of the parish.
That the history of the church is the history of parishes, of specific particular parishes where people ordinarily live out the Christian life, parish life. In the early church, of course we know that kind of the church was a communion of local churches. So we know that St. Paul was making visits to these cities, evangelizing these cities, and then leaving bishops in charge. And the bishops would associate priests to themselves, and then you'd have the bishops and priests and then deacons and they would be leading the faithful in a city. The priests would be collaborators with the bishops. And at first, in those very early centuries of the church, we tend to think about an urban Christianity and in that urban Christianity, the relationship of the bishop to his people.
As Christianity, as time moves forward, as Christianity becomes a little bit more established, especially in the West and especially after Constantine and Christianity becomes more, is tolerated or even becomes officially a part of the Roman empire, we begin to see the emergence in the writings of Christian history, of the parish, of the idea that there's a stable community of the Christian faithful, a stable community of Catholics, believers, who are in not sort of in the city center, but maybe in a rural place or sort of suburban city.
And they're led not by the bishop directly, but by a priest who he appoints to have pastoral care over them. We begin to see the emergence of the parish. And from that point on in Christian history, when the parish begins to emerge in the third century, fourth century, we start to see that there's something to being a part of a stable Christian community that worships together and that lives and works often in proximity to each other. And that is for most of Christian history, kind of the ordinary experience of what it meant to be a Catholic. Even as Europe was evangelized and first people associated themselves to monasteries, lived around the monastery, and then monks even would be kind of sent out to outposts where the parish would gather around them. We saw that this ordinary model of Christian life was living in a small Christian community that worshiped together, lived together, and worked together.
And today that's changed in a lot of ways and for a lot of reasons. But I think that when we think about what it means to be a Christian, and especially what it means to be a Catholic, we can't but think about what it means to be part of a parish. And the way in which the church has, and spiritual writers in the church have talked about the parish, this Christian community that we didn't ask to be a part of, that we didn't choose the members of, but just the people who live near us and worship near us have traditionally been understood as a kind of school of charity and virtue, the place where we learn what it is to imitate the love of Jesus Christ. And there's something to that in just the ordinary way by which many, many of the church's saints became holy that I think we do well to think about.
Cy Kellett:
But you said things have changed in recent years and one of the things that you did in your talk is you referenced a recent document, a document that I've already expressed to you, I'm somewhat embarrassed that I didn't even know existed, but it's quite a recent document from the Vatican. Want to tell us something about that document and what it says about the parish today?
JD Flynn:
Yeah, first of all, you don't have to be embarrassed because the Holy See, the Vatican's congregation for clergy, released a document on parishes in the summer of 2020. And you probably remember that the summer of 2020.
Cy Kellett:
Oh, I think I know what I was doing.
JD Flynn:
Yeah. We spent the whole summer what, disinfecting our fruit or whatever, looking, finding masks to put on our masks and stuff like that. We were busy with the early throes of the pandemic. We didn't know what was going to happen. So it was a strange time of course for Rome to release a document and especially a document that's I think one of the most sort of significant documents about the notion of the parish that has come from the church in a very long time. So it's called the pastoral conversion of the parish is a shorthand title of this document. And it focuses on the idea that we have a lot to learn about what it means to be a Christian from the experience of being in the parish. And historically the church has a lot to learn from the experience of parish life.
And at the same time, the notion of the parish is changing because our notion of relationships with one another, our notion of our relationship to place, our notion of our relationship to communities has changed so much over the past few decades that we have to start to think about the parish in some new and different ways. And so it kind of challenges pastors and the members of parishes to start to think about what it means to be parochial even to have an idea of being part of a stable community of the Christian faithful in a very different time than the time in which parishes emerged.
Cy Kellett:
In that little intro I was saying that really if we get parish life right, it may be that we get all of Christian life right, and in what ways are we not getting parish life right now or what might be the challenges that we're facing to get it right now.
JD Flynn:
Yeah, I don't know that it's something that we're not kind of doing right, it's just how much has changed circumstantially. So if you think about the experience of early Catholic immigrants to this country who came to this country from oftentimes Catholic countries themselves, came to a country where the power structures were largely sort of Protestant dominated power structures where Catholics were often sort of marginalized and excluded from access to the most significant sort of avenues of social power, of business, these kinds of things. Catholics were and perhaps continue to be Catholic immigrants continue to be discriminated against in this country in a lot of ways. And in those early centuries on the East Coast of this country, Catholics found themselves living in proximity to each other in ethnic ghetto neighborhoods and went from living in neighborhoods with one another to becoming a kind of worshiping community with one another.
There are beautiful churches up and down the East Coast that reflect the national art and architecture of various European countries that were built really with the pennies and nickels of immigrant laborers, right? Who were just barely scraping by, living in tenements, often sort of eighth floor cold water flats, and then putting their money into building these extraordinary things. Why? Because they wanted Christian worship to be the center of this community that was their life and that defined their life. And they recognized that especially in the midst of a place that was both a land of opportunity for them, but also a land of oftentimes poverty and kind of persecution for them, they recognized that the centrality of Christianity in the community was going to be critical to their wellbeing, the flourishing of their children and their families. And so the parish experience and the sort of early immigrant experience of Catholics in this country became a very, very entrenched reality of people living in close proximity to one another, knowing one another, generations being connected to one another.
And the community was not a self-selected community of people who thought like each other or liked the same things or even had the same ideas always about the faith. The community was the community of people who lived in proximity with one another and who were baptized. And the thing about that side, the thing about the way in which those communities emerged is that when you live in a stable community of the Christian faithful, a parish, the church says you should develop a sense that you're responsible for one another. St. James says that true religion, of course, is to care for widows and orphans and to keep oneself undefiled from the world. Well, if you think about that first part, caring for widows and orphans, the first part that's hard about that is which ones? How do I know which widows and orphans? And the parish has traditionally been thought of as the place where we can begin to understand the immediacy of our responsibility to care for the poor, right?
Which poor people should I love as the Lord tells me to. Well, these ones who are right here in the boundaries of this place, this community that I belong to, and I can know that I'm responsible for making sure that shut-ins, older people, lonely people, have someone who's paying attention to them and making sure they're okay. I can know that my family has some responsibility to other families. If someone's in a hard time, we have some responsibility to be helpful to them and they to us. I can depend on that. I can know that if someone even is struggling in the faith, that I can encourage them to get back to mass and they can see the impact of that even in the whole of our community. And our pastor too is sort of integrated into this life, this idea that we're sharing in a Christian life together. And the parish is a dynamic, lived reality.
That's not something we experience as much anymore.
Cy Kellett:
No, we don't.
JD Flynn:
And for most of us, the parish is a place where we park, go in, go to mass, we don't know the names of a lot of people. We drop our kids off at CC or the school, we don't know the names of the people there. Then we get back in our car and we go somewhere else. And it's not so much are we doing it right, it's have we lost something? As culture has changed, the way we live has changed, the distance that we go between things, our relationship to space have changed. Have we lost something that was ordinarily a part of becoming a saint and living the Christian life and what can we do now? Not to put the genie back in the bottle and say, well, we all need to live in these close tight-knit communities, but what can we do in the way that we live now to experience again that authentic Christian community where we have responsibilities for each other?
Cy Kellett:
It's extraordinary to hear you say, even the first thing you mention about parish life is park because we come to church in a car, which is of course, I mean two centuries ago nobody came to church in a car because there weren't any cars. So that physical proximity, one thing, the way I heard Dr. David Anders express it one time is that in those immigrant communities you described, the community built the parish. Now the parish has to build a community. And that's a hard job to do, to build a community, especially in a world where in addition to the automobile, where I'm sequestered in my automobile, I'm sequestered in my home, I'm sequestered in my neighborhood, even in the room in my home, there's probably a television which is sort of a solitary experience or a computer, which is sort of a solitary experience, I mean, all the trends are going in the direction of individualized, atomized, human life. How does a parish push against that tide?
JD Flynn:
Yeah. And it's not so much even that I have no sort of experience of community. Technology, while it has alienated us in certain ways and changed the way we live, it has also sort of aided the ability, our ability to form real human relationships with people we would never expect to. I have a very good friend who lives in Nigeria. He's a correspondent who works for us. We've become good friends. We talk on the phone all the time, we text constantly. And it would've been unthinkable even 20 years ago to think, "oh, I have a good friend who lives in Nigeria who I'm in correspondence with all the time and it doesn't cost me anything." You know what I mean? It's no more expensive to call him than it is to call my mom who lives down the street. So things have changed about just the way we relate to sort of space and the way we think about being separated by space and people in proximity to us.
I know this guy, this friend of mine who lives in Nigeria, Father Justine, our correspondent, better honestly, Cy, than I know my next door neighbor. And that's a really sort of a weird reality where we have communities, but they're communities that are sort of mediated by technology and not defined by geography. So what this document says is, okay, that's our reality. That's what we're experiencing now. The parish is and has been for good reasons, a territorial community, but people don't have that experience anymore. And we're sort of not going to be able to sort of in one fell swoop just reshape culture to say everyone should be far more geographically connected, even if that would be good for us. So how do we, in the context of being the Christian communities that we have and find and experience now in the context of being a suburban parish where people drive to other places, how do we make sure that we're not just relating to the other people whose families are like ours?
How do we make sure that we're not just relating to other people who come to the men's group or who come to the Knights of Columbus or whatever it is, the home school co-op as we're a part of. How do we make sure that we remember that this Christian community also has care for the widows and orphans, so to speak, people who are on the edges, but who once would've been… People would've known who was responsible for them, who was responsible to perform the works of mercy for them, right? And now it's easy for that to fall through the cracks.
Cy Kellett:
Very much. Very much so, yeah.
JD Flynn:
The challenge for parishes, I think, now that are sort of suburban parking lot parishes or whatever, is to think, how do we ensure that we have some sense that our community is not just a like-minded community of people who practice the faith and come together to pray and practice the faith together and enjoy each other's company. But how do we make sure we remember the rest of the parish and those who need to be invited into that reality?
Cy Kellett:
Right, right.
Okay. Well, let me suggest one way that I have seen, and you travel a lot, and I get to go to parishes quite a bit, and something that exists now in a way that did not exist 20 years ago is the grief ministry in many parishes, right? And you would say, well, the grief ministry, what is that? They make sure there's flowers at the funeral. They do, but that's not what is happening in these parishes. They're walking with people who are grieving, they're meeting with them for years. This is a way of, I mean, this is quite literally ministering to the widows in many cases.
So I do think that in a way that doesn't necessarily come from a document of the church or from a great abstract idea, but comes from the felt needs of parishes, is grieving is a way we can help one another. It may be that in my parish, now this is not true in my parish, but I mean in lots of parishes, there's not that many hungry people. There may not be where you are, or the other possibility I suppose is you just don't know that there are.
JD Flynn:
Yeah, that's right.
Cy Kellett:
But I think that that's one way, anyways, that's a ray of light that I've seen is this, the growth of grieving ministries.
JD Flynn:
I think that's right. Do you know the writer Leah Libresco?
Cy Kellett:
Oh, I know her name. But I don't think…
JD Flynn:
Leah has written some very interesting books about living the Christian life and contemporary experience and some articles and things like that. And one of the things that Leah has written about, I think very powerfully, is the idea that having the confidence to express our needs and to ask other people for help can often become the locus of forming a community. So it's not always especially effective to go to someone else and say, what do you need? Because most of us, when someone says, what do you need? They're like, no, I'm fine. I got it.
Cy Kellett:
Right. Yeah.
JD Flynn:
Especially if I don't know you, it's like I don't… What scam are you running here?
Cy Kellett:
Yeah, right.
JD Flynn:
But if someone has the sort of temerity to say to the few people they know in the parish, "Hey, we're having trouble because my mom is older and can't get to mass and I'm bringing her communion, but I can't do it all the time. And we could use some help" or "we're having trouble because we're bringing our kids to mass, but there's really no place for kids who… Our kids are having trouble sitting still, and there's no place for us to take them. And we could use some help." Just having the temerity to say these are even some of the small things that we need can suddenly begin to be sort of the glue that brings people together. Because we do want to help. And especially in the Christian life, we do want to have sort of a merciful relationship with other people, but we don't always know where to start. And so just one person being able to say, this is what I need, can often be a mechanism for many other people to be able to do that as well.
Cy Kellett:
What about the people who won't be there? And I don't want to be too critical here because for many people I think there's a reason to leave the parish, but… I don't like the music at this parish, I don't like that pastor… For a whole variety of reasons we have become choosing a parish like we choose a restaurant in a certain sense. And so that means I'm not there in my geographical parish if I do that.
JD Flynn:
Yeah, yeah, that's true. I mean, I think that's true for most of us. And again, the congregation kind of addresses that. They say, look, we don't have the phenomenon that everybody goes to the parish close to where they live or perceives they're part of that community. And the congregation even says, and that's okay, there are reasons for that. There's liturgical variability in the church and maybe you go to the parish where your kids go to school and your parish doesn't have a school or these kinds of things. There are reasons for that. What the document says is, it says, look, it seems that… The Holy See says, look, it seems that a lot of people find their parish life is becoming kind of anemic, that their parish life is anonymous and anemic. And part of that is that in the absence of an immediately sort of known community, there can be an absence of a sense of the sort of dynamic missionary needs of the parish.
So the document says wherever you come from, what's important in the parish community is for the parish community to sort of transition from thinking, the parish to transition from thinking about itself as a place where people come just to be fed to a place which is a community with a mission. So being fed in the sacraments and the liturgy is a part of that. But for the whole community to be able to say, all of the people come to the parish wherever they come from, this is what we're doing for the gospel. And those things might be different, but this is the apostolic identity of our parish. Just sort of being a parish isn't quite it, it isn't quite getting us there.
But being able to say in a focused way, wherever we come from now, maybe that's wherever we come from, this parish is in a place where there are a lot of people who don't practice the faith, practice any faith, a lot of people who have needs. This parish, the people of this parish are committed to the evangelization or the service of this neighborhood. We will be a missionary agent in this neighborhood, this area. And that doesn't have to mean even maybe we think a low income neighborhood and we'll go. But the sort of anonymity and quiet desperation of modern suburban decadence is also sorely in need of human community and human connection. But whatever it is, there will be an apostolic focus here so that we'll work together to think about what in a focused and real way is our work towards the proclamation of the kingdom here and what are our roles in that not? We're not saying this in a vague way, but we're really concretely saying, what is father's role? What is our role? What is our family's role? What apostolate do we share? Because that shared apostolic identity is the thing which gives us life.
And that's the pastoral conversion that the Holy See is saying parishes can make in order to find a vitality in a very kind of Christian community, in a very new environment, a very new way of living.
Cy Kellett:
Do you have the sense that social media, the modern means of communication, all the different ways we can be connected, also have a tendency to maybe abstract us? I think that, well, we're fighting these big battles, in other words, so that our energies are on these big battles, big battles over which we probably have very close to zero real control or influence, but it's so tempting, I want to get involved in this battle or this or that and promote this vision of the church and fight against that vision of the church and whatnot. And that these actually can work against us answering the call to be a member of a local community that is just living the gospel, doing stuff like that?
JD Flynn:
And I don't think it's just social media. I don't think that's as novel as we'd like to think. I mean, social media probably intensifies it and amplifies it and monetizes it. But CS Lewis talks about this. CS Lewis sort of says these days, and he means back in the old days of CS Lewis, I guess.
Cy Kellett:
Fifties.
JD Flynn:
Right, exactly. What with their sock hops and whatnot.
Cy Kellett:
Those decadent sock hops of the fifties.
JD Flynn:
That's right. Yeah. But CS Lewis says these days, everybody wants to love something called humanity. Everybody wants to say, I'm sort of a humanitarian. I love humanity. He says nobody wants to love the inconvenient people whose names they know. And he says, that's much harder. But he says, you can't possibly hope to achieve something like universal charity if you don't have the school of charity of loving the inconvenient people whose names you know or whose names you ought to know. The work of the gospel is the visceral, often repetitive, often sort of sanctifying, but crucifying work of pouring oneself out to someone who has the need of the love of God and the temporal care that the church might offer, the Lord calls us to offer.
And Lewis says, look, we can't hope. And I think this is true, and the Holy See thinks, this is part of this notion of parochialism. We can't hope to have a sort of participation in these broader kind of realities that seem much more sort of alluring if we don't begin with the ongoing day-to-day sacrifice that's in front of us. It's the same thing for parenting. Imagine if you met a dad who said like, oh, I love kids, but he didn't take care of his own kids. Well, I don't think that you do. What are the names of some kids that you love? In the same way…
Cy Kellett:
What are their birthdays?
JD Flynn:
Right, exactly, right? Exactly. And what kind of Lego do they want? Whatever. And in the same way, I think this is something that Pope Francis has said, if you talk about loving the poor, you should be able to say what their names are. Who are the poor people that you love? And there's something to that. And to kind of go back to this idea of parochialism, for a long time in the church, the parish gave us that in a very easy way, who are the poor people I love? The ones who are a part of this community and how do I love them? Well, when we buy groceries, we buy an extra bag of groceries and we drop it off on this person's porch. It's not even a program. It's just we know that we're in this community and we're responsible to each other. And so that's what we do.
That's changed now because of the anonymity of our lives and the way in which we don't have that same experience of the people in this place are the ones I'm responsible for. And so the Holy See is saying, is there a way for the parish to take up that mission again and identify some particularly apostolic charge that the worshiping community of the parish, the people who are already coming to mass have in common with each other for the good of the whole of that community.
Cy Kellett:
It's a wonderful idea. I really do think, and I'm glad we got the chance to talk about this, because it's so easy to forget the parish in all of the dramas and the crises and the constant whatever going on in the church today, it's so easy to forget the parish. And this is the structure that Christ gave us. This is the place he gave us to live the faith. And we can do it, but we probably need to be reminded of it. That's how I appreciate this reminder.
JD Flynn:
Yeah, I'm glad to talk about it. We think, I even think about the word parochial, right? I mean, when you say that something's parochial, it's pejorative, right? Someone who's small minded and sort of not willing to think about big things, but sort of caught in little things, they're parochial or it's a parochial. But what if parochialism is a virtue? What if being minded towards these people, this reality, this place where the Christian life is poured out, where I unpack the graces of the mass? What if that's the virtue by which we can be sanctified? I just think that kind of attitude, however it manifests, is the kind of thing that can bring us a new perspective on living the Christian life.
Cy Kellett:
And how'd you think the young people received your talk?
JD Flynn:
Well, I think for a lot of people, Cy, I'm glad you asked, because I think for a lot of people, this idea about the parish as a community, so the parish is not, I think we tend to think often that the parish is the building, the staff, the pastor, maybe the parochial vicar, the deacons and their awesome diaconal mustaches. I think you tend to think that's the parish. And I go to the parish. But I think for a lot of us, the idea that the people are the parish, that the parish, the church says the parish is this stable community of the Christian faithful, is a foreign concept, even though it's a Christian concept. And when you say things like the people are the parish, it sounds like some kind of super seventies, like we are the world kind thing. I mean, it's like, that's goofy.
But it's not, I'm not sort of saying some kind of hippie thing. I'm saying what the church says, which is that the parish is this community. This community owns, the parish owns a church building in which they worship. The parish has apostolates, a Catholic school in which their children are educated, a food pantry, whatever. It's the parish has these apostolic things. The parish might employ a director of religious education and youth minister, the parish has a pastor who is entrusted to us as a shepherd. But the parish is this reality of this Christian community, which is biblical. Paul writes to the Christian community in Philippi and Glacea and other places. I don't know, but Corinth. And so this is a biblical model, but it's foreign to us to think about things that way. To think first the church is a communion. And then the lived expression, lived reality of that communion for me is the communion of St. Mary's mother.
Cy Kellett:
Yeah, that's right.
JD Flynn:
To Saint Francis Cabrini, whatever it is.
Cy Kellett:
Yeah.
JD Flynn:
And it does take a reorientation. So sometimes I say this and I sort of think people think I'm sort of saying some kind of we are the world thing, but I'm really not. I just think that the parish is the school of charity, is an ordinary part, just like the family is a school of charity, right?
Cy Kellett:
Right.
JD Flynn:
Is an ordinary part of how the saints have become holy for generations and generations.
Cy Kellett:
JD Flynn, thank you very much for taking the time with us.
JD Flynn:
Yeah, thanks a lot, Cy.
Cy Kellett:
Watch this. Watch this, one take, watch.
And thank you for joining us. We love it when you come by here to Catholic Answers Focus. If you'd like to send us an email, maybe you want to comment on this episode, maybe you have an idea for a future episode, focus@catholic.com is where you can reach us, focus@catholic.com. Wherever you're listening, maybe you're watching, if you'd give us that five-star review, ring the bell, do whatever the thing is where you're watching or listening, that'll help to grow this podcast. And we very much appreciate it. And I think that about wraps it up. JD Flynn has been our guest. I'm Cy Kellett, your host. We'll see you next time, God willing, right here on Catholic Answers. Oh, I need another take.
JD Flynn:
Oh.
Cy Kellett:
Just kidding.
JD Flynn:
Almost one-take Cy.
Cy Kellett:
Focus.
Thanks JD.
JD Flynn:
Thanks Cy.