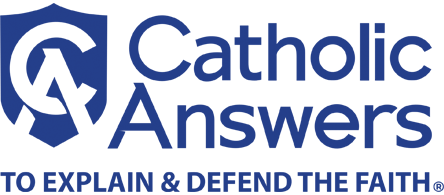 Welcome to the new Catholic Answers website. Take some time to explore our new streamlined, user-friendly interface!
The major changes you will notice are on the home page, where our key content has been grouped into nine tiles. The carousel highlights major current items we want to bring to your attention.
The menu bar directs you to our chastity project, radio page, Catholic Encyclopedia, books, pamphlets, and all the high quality resources you have come to expect from Catholic Answers. These have been grouped under appropriate verbs in the menu bar, for your convenience.
The search bar at the top of the page will help you find whatever you are looking for.
At the top of the home page, you will notice links to our social network sites. Visit our Facebook, YouTube, and Twitter pages, and bring a friend!
The sub-pages have what you are looking for in the center pane. The lefthand sidebar has a set of search filters, such as keywords and categories, to help you narrow your search. The righthand sidebar lists materials related to the page you are on at the time.
This new version of the website is the first of several updates. As we continue to improve catholic.com, please let us know if you find any broken links or anything that seems amiss, and we will fix it.