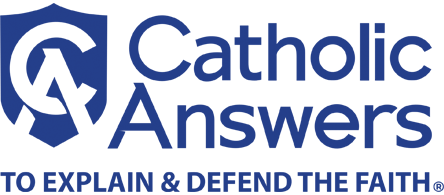 Glory be to the Father
and to the Son
and to the Holy Spirit,
as it was in the beginning
is now, and ever shall be
world without end. Amen.
The "Glory Be" is far and away the most common Christian prayer after the Our Father and the Hail Mary. This prayer is called a doxology, from the Greek word meaning an expression of glory or praise. Christians usually use it as a way of summing up all their feelings and intentions at the end of some longer prayer. In a sense, the glory of God is the purpose and the content of all our prayers and actions, and so we bring them all together as our act of glorifying God in the Blessed Trinity.
The form of this prayer given in the Catechism of the Catholic Church is the one we teach our children; we use it most often when praying the rosary, at the end of each decade, or set of Hail Marys. When Our Lady prayed the rosary with St Bernadette at Lourdes, this was the only prayer she said aloud, since, of course, she would not be saying Hail Marys to herself!
But this kind of prayer is found most of all in the Mass and at the end of every psalm or hymn in the Liturgy of the Hours. (Note: This is the Church's praying of the psalms and canticles of Sacred Scripture divided up for each day and time of day throughout the year. Our priests and deacons and many religious have the duty of praying this prayer everyday whether alone or together.) The collect prayed at the beginning of each Mass ends ". . . through Jesus Christ, your Son, Our Lord, who lives and reigns with you in the unity of the Holy Spirit for ever and ever. Amen." The Eucharistic prayer, which contains the high point of each Mass—the consecration of the bread and wine into the body and blood of Christ—ends with the beautiful "Through him, with him, and in him, in the unity of the Holy Spirit, all glory and honor is yours, Almighty Father, forever and ever. Amen."
This prayer of glory has been added even to the Our Father, though Our Lord did not include it in his versions of the prayer. Catholics say this after the Our Father at Mass, but many non-Catholics add it every time they pray the Our Father: "For the kingdom, and the power, and the glory are yours, now and forever." Ending a prayer with this kind of praise was common in Old Testament worship and is often used in the New Testament by St. Paul in his epistles, St. Peter in his letters, and St. John in the book of Revelation.
If at any point in our lives, in joy or in sorrow, in the middle of troubles or struggles, in hope and in fear, when perhaps we cannot find the words, we can always pray perfectly that God may be glorified always, and so we will be praying for all we really want. In a way, we will be praying as God "prays," since the Savior prayed in the face of his deepest suffering, "Now, Father, glorify your Son with the glory he had before the world began"—that is, "as it was in the beginning, is now, and ever shall be, world without end. Amen."