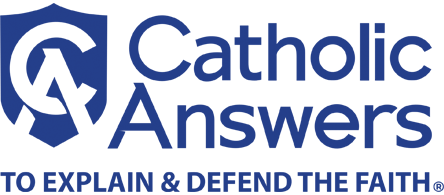 Leave an Authentic Catholic Legacy
A key element in our battle to win souls for Christ is the growth of our endowment.
Legacy Society members are individuals who recognize the indispensable role of our apostolate in a world growing ever so toxic to Catholic beliefs and are committed to help us establish our long-term plans. Our partnerships with our supporters help sustain us in our responsibility to bring the fullness of Catholic truth to the world. The Catholic Answers Legacy Society honors those who provide for our future through their estate plans.
Gifts to the operational fund remain crucial to keep Catholic Answers in operation, and we greatly value your continued support. However, many people who desire to support find that they can also make a very significant lasting gift through planned giving.
Our legacy is a reflection of our core values and beliefs, and yet studies show that only 50% of people have a will. A legacy gift is an act of generosity by individuals who want to cooperate with the future of the apostolate. These gifts help us make prudent decisions to Catholic Answers' growth. Your legacy will be secure with Catholic Answers as we strive to defend the faith and bring more souls to Christ until the end of time.
A charitable bequest is one of the easiest gifts to make.  They are risk-free and revocable at any point in your lifetime. You can remember Catholic Answers in your will by simply adding the sample language to your will:
"I give, devise, and bequeath to Catholic Answers, Federal Tax ID # 95-3754404, 2020 Gillespie Way, El Cajon, CA 92020 (insert percentage, amount or nature of gift, or remainder of estate) to be used for its general purposes."
If you would like to make a legacy gift, or if you have questions or ideas about your estate planning, please contact:
David Matheson(dmatheson@catholic.com) or 619-387-7200