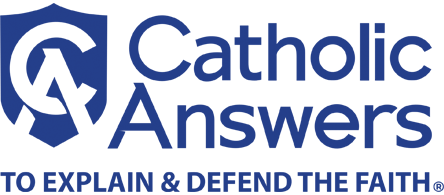 Question:
What are the responsibilities of a Confirmation sponsor?
Answer:
The primary responsibility of the sponsor is to provide the candidate prayerful support and guidance in his or her Christian walk and to "take care that the confirmed person behaves as a true witness of Christ and faithfully fulfills the obligations inherent in this sacrament" (canon 892).
Being a sponsor is a lifelong commitment. A sponsor takes on the role of a spiritual parent who "brings the candidate to receive the sacrament, presents him to the minister for the anointing, and will later help him to fulfill his baptismal promises faithfully under the influence of the Holy Spirit" (Rite of Confirmation 5).
Some of the responsibilities of a sponsor to the candidate before confirmation:
Be a convinced, enthusiastic Catholic who lives a life of faith, and is committed to fulfilling the responsibilities of a sponsor.
Pray regularly for and with the candidate, showing him/her how to pray by example.
Attend all the confirmation classes, retreats, or special liturgies offered.
Cultivate a supportive and encouraging relationship with the confirmand.
Be involved in the catechetical preparation of the candidate with great heart and dedication.
Have knowledge of the personal faith of the candidate and share your own faith experience.
Lead and guide the candidate to a personal relationship with the Lord and to a deeper familiarity "with the Holy Spirit—his actions, his gifts, and his biddings—in order to be more capable of assuming the apostolic responsibilities of Christian life" (CCC 1309).
Some of the responsibilities of a sponsor to the confirmed after confirmation:
Maintain regular contact with the confirmed by phone, email. Also, sending a card on the anniversary of his/her confirmation.
Pray regularly for the confirmed and when possible pray with him/her.
Help the confirmed to learn how to experience a deeper prayer life (e.g. eucharistic adoration).
Encourage participation in the life of the Church, especially through his/her parish.
Continue ongoing catechesis (e.g., sharing good books) and be available for questions.
Help the confirmed to understand how to bear witness to Christ in the world and to fulfill his/her baptismal promises faithfully through the Holy Spirit.
For more on the sacrament of Confirmation and its grounding in Church history, see our tract "Confirmation in the Catholic Church."