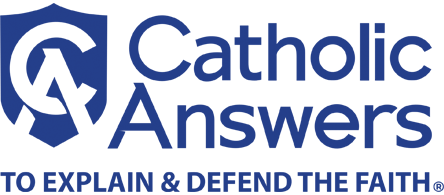 Question:
How can I tell my four-year-old grandson about his guardian angel? How do we know that we each have our own?
Answer:
The Baltimore Catechism offers a good age-appropriate response for your grandson:
"Q. What do our guardian angels do for us? A. Our guardian angels pray for us, protect and guide us, and offer our prayers, good works and desires to God" (BC 223, 1891 ed.).
The Catechism of the Catholic Church says that "The existence of the spiritual, non-corporeal beings that Sacred Scripture usually calls 'angels' is a truth of faith. The witness of Scripture is as clear as the unanimity of Tradition" (CCC 328) and "From infancy to death human life is surrounded by their watchful care and intercession. Beside each believer stands an angel as protector and shepherd leading him to life. Already here on earth the Christian life shares by faith in the blessed company of angels and men united in God" (CCC 336).
I recommend for your grandson: Our Guardian Angels: St. Joseph Carry Me Along Board Book by George Brundage.