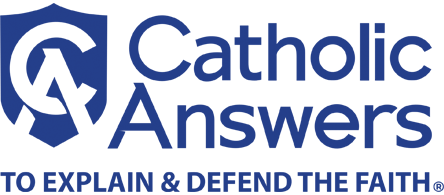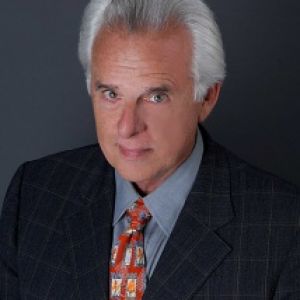 Lawyer and award winning author, Wesley J. Smith, is a Senior Fellow at the Discovery Institute's Center on Human Exceptionalism. He is also a consultant to the Patients Rights Council. In May 2004, because of his work in bioethics, Smith was named one of the nation's premier expert thinkers in bioengineering by the National Journal. In 2008, the Human Life Foundation named him a Great Defender of Life for his work against assisted suicide and euthanasia.
Smith left the full time practice of law in 1985 to pursue a career in writing and public advocacy. He is the author or coauthor of twelve books. His Human Exceptionalism blog, hosted by National Review Online, is one of the premier blogs dealing with human life and dignity.
Smith's latest book is The War on Humans (Discovery Institute Press, 2014) in which he investigates the views of anti-human activists who want to grant legal rights to animals, plants, and "Mother Earth," and who want to reduce the human population by up to 90%.
His previous book was A Rat is a Pig is a Dog is a Boy: The Human Cost of the Animal Rights Movement, a searing critique of the ideology and tactics of the animal liberation movement and a rousing defense of the unique importance of human exceptionalism.
Smith's book Forced Exit: Euthanasia, Assisted Suicide and the New Duty to Die (1997, Times Books), a broad-based criticism of the assisted suicide/euthanasia movement has become a classic in anti-euthanasia advocacy and is now in its third edition published by Encounter Books in 2006. Smith's Culture of Death: The Assault on Medical Ethics in America, a warning about the dangers of the modern bioethics movement, was named one of the Ten Outstanding Books of the Year and Best Health Book of the Year for 2001 (Independent Publisher Book Awards). Smith's also wrote Consumer's Guide to a Brave New World, in which he explored the morality, science, and business aspects of human cloning, stem cell research, and genetic engineering. Smith is also a member of the Editorial Advisory Board of Christian Bioethics, published by Oxford University Press.
He formerly collaborated with Ralph Nader, co-authoring four books with the consumer advocate. In addition, Smith co-authored (with Eric M. Chevlen, MD), Power Over Pain: How to Get the Pain Control You Need.
Smith has published hundreds of articles and opinion columns on issues such as the importance of being human (human exceptionalism), assisted suicide, bioethics, the morality of human cloning, the dangers of the animal rights movement, anti-humanism within radical environmentalist advocacy, legal ethics, medical ethics, and public affairs. His writing has appeared nationally and internationally, including in Newsweek, New York Times, The Wall Street Journal, USA Today, Forbes, the Weekly Standard, National Review, The Age (Australia), The Telegraph (United Kingdom), Western Journal of Medicine, and the American Journal of Bioethics. He has also been published in regional publications throughout the United States and internationally in newspapers in the UK, Italy, Australia, and Canada.
Throughout his career in public advocacy, Smith has appeared on thousands of television and radio talk/interview programs, including such national shows as ABC Nightline, Good Morning America, Larry King Live, CNN Anderson Cooper 360, CNN World Report, the CBS Evening News, EWTN, C-SPAN, Fox News Network, as well as nationally syndicated radio programs, including Coast to Coast, Dennis Miller, Dennis Prager, Michael Medved, and Afternoons with Al Kresta. He has appeared internationally on Voice of America, CNN International, and programs originating in Great Britain (BBC), Australia (ABC), Canada (CBC), Ireland, Mexico, New Zealand, Germany, China, and Mexico.
Smith is often called upon by members of legislative and executive branches of government to advise on issues within his fields of expertise. He has testified as an expert witness in front of federal and state legislative committees, and has counseled government leaders internationally about matters of mutual concern.
Smith is an international lecturer and public speaker, appearing frequently at political, university, medical, legal, disability rights, bioethics, religious, industry, and community gatherings across the United States, Europe, Mexico, Canada, South Africa, Australia, and at the United Nations.