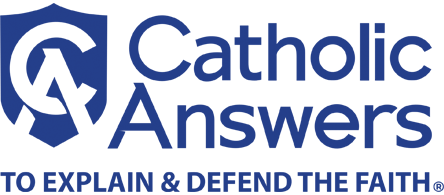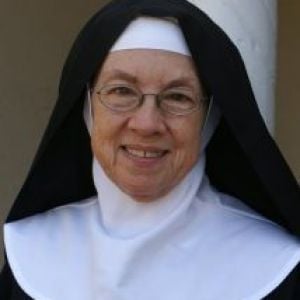 Mother Miriam of the Lamb of God, as she is now called, is known to many in the Catholic world. Born and raised in a Jewish home in Brooklyn, New York, Rosalind Moss embraced Jesus as the Messiah of the Jewish people as an adult. Her initial conversion interrupted a successful 15-year business career as an executive with corporations in New York and California. She changed course, beginning a full-time Evangelical ministry and earning a master's degree in Ministry from Talbot Theological Seminary. Then, a series of events in the summer of 1990 set her on a course to find out if the Catholic Church was in fact the Church Christ established 2,000 years ago. After 18 years of Evangelical Protestantism, she entered the Catholic Church at Easter 1995.
Since that time she has traveled the world speaking and teaching through conferences, parish missions, women's and family retreats, and all forms of media. From July 1999 to May 2008, Sister Rosalind was a full-time staff apologist with Catholic Answers and remains to this day a guest of the semi-monthly radio program, "From the Heart" on Catholic Answers Live. She is the editor of Home at Last, 11 Who found their Way to the Catholic Church, co-host of EWTN's Household of Faith and Now That We're Catholic!, host of Reasons for Our Hope: A Bible Study on the Gospel of Luke, and author of the Bible Study book by the same title. 
Having been affected in a rather mysterious, negative way as a young Jewish girl in New York by the shortening of nuns' habits in the 1960s, Sister Rosalind, having now become—as she puts it—the "most Jewish a Jew can be" by becoming Catholic, desires "to restore the hemline to the floor and the habit to the world through an order of Sisters who will reach out to every segment of society as messengers of hope in the midst of world that has lost its way."
On the Feast of the Queenship of Mary, August 22, 2008, the Daughters of Mary, Mother of Israel's Hope, took root in St. Louis, Missouri, at the invitation of then Archbishop, now Cardinal, Raymond Burke. Following Cardinal Burke's departure to Rome and her own novitiate term, Sister Rosalind, at the invitation of Bishop Edward Slattery, moved to Tulsa, Oklahoma, to establish the community's foundation in what will become their permanent home.
On the Feast of the Nativity of the Blessed Virgin Mary, September 8, 2011, Bishop Edward Slattery received Sister Rosalind's Triennial Vows, approved her name in religion, Mother Miriam of the Lamb of God, and decreed the Daughters of Mary, Mother of Israel's Hope to be a Public Association of the Faithful.
Mother Miriam is now Prioress of their first home in northeast Tulsa, henceforth known as the Priory of Our Lady of Guadalupe. 
More by Mother Miriam of the Lamb of God