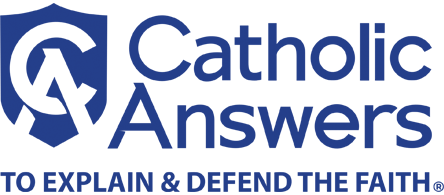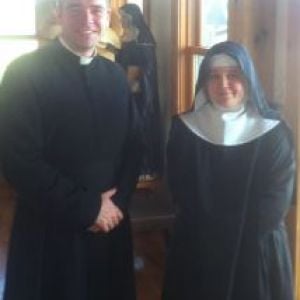 Mother Cecilia grew up in upstate New York and studied classical music for her upbringing.
She quickly emerged as a very talented French horn player and went on to attend The Shepherd School of Music at Rice University in Texas where she won a place amongst her classmates as a gifted and talented musician. From there she went on to be one of the top seats in The Chicago Civic Orchestra.
When a position opened up in the French horn section for the Columbus Symphony Orchestra, she began to feel the call from The Lord towards a religious vocation. While awaiting word as to whether or not she had won her spot in the CSO, Mother Cecilia prayed to Our Lord asking for direction and an indication as to what was to be her path. Quickly she found out that she had won her audition and so then off she went to the Columbus Symphony Orchestra as a top seat in the French Horn section.
A few years later she visited the Benedictines of Mary who were then in Pennsylvania. She knew she would leave to join the community. She never did change her mind and went on to live a monastic life of prayer and music with the Benedictines of Mary.
In 2010, Mother Cecilia was elected to be Mother Prioress of The Benedictines of Mary.
In November of 2012 they released an international recording on De Montfort Music/Decca Label Group called Advent at Ephesus. It topped the Billboard Classical Traditional Chart for 6 weeks and received wide critical acclaim form USA Today, NPR, Vatican Radio, EWTN and beyond.
In May, the Benedictines of Mary, released Angels and Saints at Ephesus, produced by 9x Grammy Award Winner Christopher Alder. In its first 2 weeks of release, Angels and Saints at Ephesus, has reached #1 on Billboard's Classical Traditional Chart.