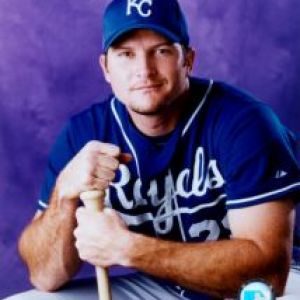 Mike Sweeney is a retired Major League baseball player. He was five-time American League All-Star first baseman and designated hitter who served as the captain of the Kansas City Royals. 
Sweeney was voted the "Good Guy in Sports" by The Sporting News in both 2003 and 2004. In 2005, he was named the winner of the Players Choice Man of the Year Award for his on-field performance and commitment to various charitable causes off the field. 
At age 17, Sweeney led his Ontario High School baseball team to a perfect 26-0 record and a California state championship. Out of high school, he was selected in the 10th round of the 1991 Major League draft by Kansas City.
In 2002, Sweeney married Shara Nettles, the daughter of former Major Leaguer Jim Nettles, and is blessed with two children, Michael and McKara.
Sweeney is a devout Catholic who is dedicated to helping kids learn about Christ through baseball. In November 2006, he and his family visited the Vatican and attended Pope Benedict XVI's weekly general audience. Sweeney and his wife founded The Mike and Shara Sweeney Family Foundation, which is dedicated to sharing three basic themes: love, family, and youth.
Enjoying this content?
Please support our mission!
Donate