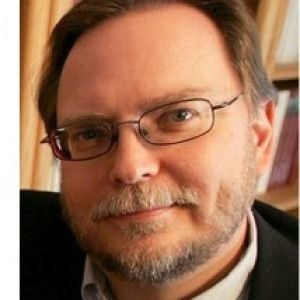 Mark Brumley is president of Ignatius Press, one of the nation's largest Catholic publishers and distributors of videos and music.  A former staff apologist with Catholic Answers, he is author of The Seven Deadly Sins of Apologetics from Catholic Answers Press, co-author of A Study Guide for Jesus of Nazareth: Holy Week, and a contributor to The Five Issues That Matter Most.  He is also the executive producer of several documentaries, including The Story of the Nativity, Lost Gospels or False Gospels, and Did Jesus Really Rise from the Dead?.  He is the former director of Communications and of the Office for Social Ministries of the Diocese of San Diego.
Mark Brumley holds a Master's degree in theology from the University of Dallas and is a regular guest on television and radio, discussing the Catholic faith.  His articles have appeared in such places as Catholic World Report.com, the National Catholic Register, This Rock, The Catholic Answer, and National Review Online. Mark is associate publisher of IgnatiusInsight.com.
More by Mark Brumley
Enjoying this content?
Please support our mission!
Donate