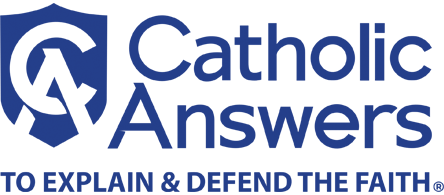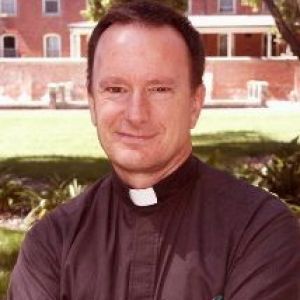 Father Michael Barber is a Jesuit priest of the California Province, ordained in 1985 in San Francisco.  He grew up in San Francisco and Sacramento, and entered the Jesuit Novitiate in Santa Barbara in 1973.  He completed philosophy studies at Loyola Marymount University, Los Angeles, and Gonzaga University, Spokane. As a Jesuit scholastic, he taught history and coached water polo at Loyola High School in Los Angeles.  He completed theology studies at the Jesuit Faculty of Theology, Regis College, University of Toronto.  Immediately following ordination he was sent to work for two years as a missionary in Western Samoa, under Cardinal Pio Taofinu'u.
Graduate studies in Theology followed at the Pontifical Gregorian University in Rome with specialization in the writings of Cardinal John Henry Newman.  Fr. Barber then was assigned as tutor in theology and Bursar of Campion Hall, the Jesuit College in the University of Oxford in England.  Reassigned to the USA, Fr. Barber was appointed by Archbishop William Levada as Director of the School of Pastoral Leadership in the Archdiocese of San Francisco.  In 2002 he was appointed Professor of Theology and Director of Spiritual Formation at St. Patrick's Seminary in Menlo Park, CA where he is currently serving.
Father Barber was commissioned a chaplain in the US Navy Reserve in 1991 and has served aboard numerous navy ships, shore installations, and hospitals.  He has also served with Air and Infantry units of the US Marine Corps.  He was mobilized to active duty and participated in the invasion of Iraq in 2003 as chaplain to the USMC Third Marine Air Wing.  He received the Navy and Marine Corps Commendation Medal for his combat chaplain service.  Fr. Barber was promoted to the rank of Commander, US Navy, in 2006 and is currently Regimental Chaplain, 23rd Marines, 4th Marine Division.  In the summer of 2008 he served as Command Chaplain to the 5,000 sailors and officers on the aircraft carrier John C. Stennis (CVN 74).
He is a Knight of Malta and a Knight of the Holy Sepulchre.