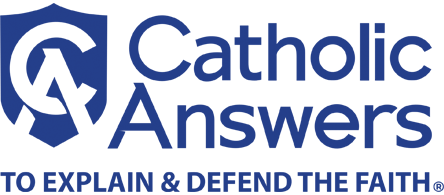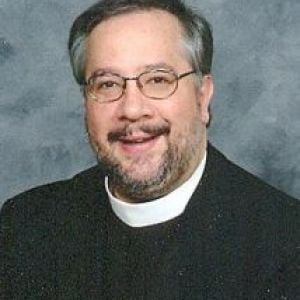 Father John Trigilio, Jr. is a native of Erie, Pennsylvania, son of the late John Trigilio, Sr. (of Sicilian heritage) and his surviving wife, Elizabeth (of Polish heritage). He is the eldest of five children, three of whom predeceased their parents. After attending eight years of parochial grade school at Blessed Sacrament, Fr. Trigilio entered Saint Mark High School & College Seminary in 1976. He graduated from Gannon University in 1983 with a B.A. in Liberal Arts (concentration in Theology and Philosophy). After studying for the Diocese of Erie and then for the Diocese of Arlington, Father Trigilio joined the Diocese of Harrisburg where he was ordained in 1988 by William Cardinal Keeler. He completed his seminary training at Holy Apostles Seminary, Cromwell, Connecticut and Mary Immaculate Seminary, Northampton, Pennsylvania. Fr. Trigilio is also a cooperator in the Personal Prelature of Opus Dei.
His first two assignments were first as Parochial Vicar, then one year in the Diocesan Tribunal and as Catholic Chaplain to two hospitals. He was reassigned as Parochial Vicar in three parishes respectively, and was made pastor of two parishes in June, 2002 (Our Lady of Good Counsel, Marysville & St. Bernadette, Duncannon) where he is presently working.
Father Trigilio earned a Doctorate in Mediaeval Philosophy and a Doctor of Theology in Biblical Studies.  He is a member of the Fellowship of Catholic Scholars and has been President of the Confraternity of Catholic Clergy (national association of 600 priests and deacons) since 2002.
He has hosted a weekly TV series on EWTN with Father Robert Levis, entitled Web of Faith for more than eight years and has been an online internet spiritual advisor for EWTN for fifteen years. Fr. Trigilio co-authored with Fr. Ken Brighenti several books, including Catholicism for Dummies, Women in the Bible for Dummies, John Paul II for Dummies, Saints for Dummies, Everything Bible Book, and Catholicism Answer Book. He has also hosted television & radio series "Council of Faith", "Crash Course in Catholicism," and "Crash Course on John Paul II" for EWTN which are broadcast on cable, satellite, internet, and short-wave.
Fr. Trigilio is a regular contributor of articles to Homiletic & Pastoral Review as well as The Priest Magazine.  He is listed in Marquis' Who's Who in Religion and Who's Who in America.  He is also a Fourth Degree Knight of Columbus and Chaplain to the Sons of Italy, as well as Director of the Italian-American Apostolate for the Diocese of Harrisburg. He preaches retreats at Casa Maria in Irondale, Alabama and gives lectures across the country as well as appearing regularly twice a month on Catholic Answers Live's "Q&A Open Forum."
www.trigilio.com
www.catholic-clergy.org