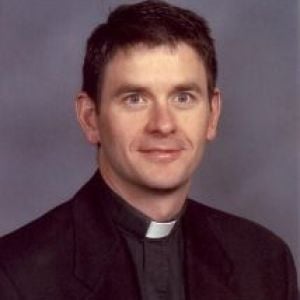 Fr. John Riccardo is pastor of Our Lady of Good Counsel parish in Plymouth, Michigan. He was ordained a priest for the Archdiocese of Detroit in 1996. Born and raised in Birmingham, Michigan, he is the youngest of five children and attended Holy Name grade school and Shrine of the Little Flower High School. Fr. John is a graduate of the University of Michigan and spent several years working before entering the seminary. After studying philosophy at Sacred Heart Major Seminary in Detroit, he studied theology at the Gregorian University in Rome. After ordination, he served as associate pastor at Divine Child from 1996-1999. He then received his S.T.L. from the Pope John Paul II Institute for Studies on Marriage and the Family in Washington, D.C. before becoming the Director of the Cardinal Maida Institute at the St. John Center for Youth and Family in Plymouth, Michigan.
Enjoying this content?
Please support our mission!
Donate