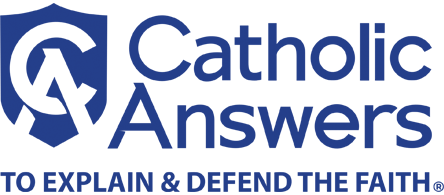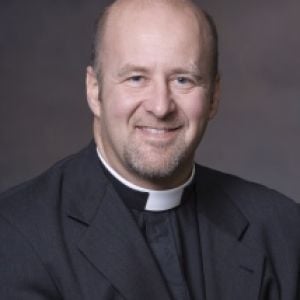 Fr. Dwight Longenecker is an American who has spent most of his life living and working in England. Fr. Dwight was brought up in an Evangelical home in Pennsylvania. After graduating from the fundamentalist Bob Jones University with a degree in Speech and English, he went to study theology atOxford University. He was eventually ordained as an Anglican priest and served as a curate, a school chaplain in Cambridge and a country parson.
Realizing that he and the Anglican Church were on divergent paths, in 1995 Fr. Dwight and his family were received into the Catholic Church. He spent the next ten years working as a freelance Catholic writer, contributing to over twenty-five magazines, papers and journals in Britain, Ireland and the USA.
Fr. Dwight is the editor of a best-selling book of English conversion stories called The Path to Rome– Modern Journeys to the Catholic Faith. He has written Listen My Son—a daily Benedictine devotional book which applies the Rule of St Benedict to the task of modern parenting. St Benedict and St Thérèse is a study of the lives and thought of two of the most popular saints. In the field of Catholic apologetics, Fr. Dwight wrote Challenging Catholics with John Martin, the former editor of the Church of England Newspaper. More Christianity is a straightforward and popular explanation of the Catholic faith for Evangelical Christians. Friendly and non-confrontational, it invites the reader to move from 'Mere Christianity' to 'More Christianity'. Mary-A Catholic Evangelical Debate is a debate with an old Bob Jones friend David Gustafson who is now an Evangelical Episcopalian. Fr. Dwight's Adventures in Orthodoxy is described as 'a Chestertonian romp through the Apostles' Creed.' He wrote Christianity Pure & Simple which was published by the Catholic Truth Society in England and Sophia Institute Press in the USA. He has also published How to Be an Ordinary Hero and his book Praying the Rosary for Inner Healing was published by Our Sunday Visitor in May 2008. His latest books are, The Gargoyle Code —a book in the tradition of Screwtape Letters and a book of poems called A Sudden Certainty.
Fr. Dwight has contributed a chapter to the third volume of the best selling Surprised by Truth series and is a regular contributor to InsideCatholic, First Things, This Rock and National Catholic Register. Fr. Dwight has also written a couple of children's books, had three of his screenplays produced, and is finishing his first novel. He's working on The Romance of Religion and his autobiography: There and Back Again.
In 2006 Fr. Dwight accepted a post as Chaplain toSt Joseph's Catholic School in Greenville,South Carolina. This brought him and his family back, not only to his hometown, but also to the American Bible belt, and hometown of Bob Jones University.  In December 2006 he was ordained as a Catholic priest under the special pastoral provision for married former Anglican clergy. He ministers at St. Joseph's, and in the parish of St. Mary's, Greenville.
Fr. Dwight enjoys movies, blogging, books, and visiting Benedictine monasteries. He's married to Alison. They have four children, named Benedict, Madeleine, Theodore and Elias. They live in Greenville, South Carolina with a black Labrador named Anna, a cat named Joseph and various other pets.
More by Fr. Dwight Longenecker