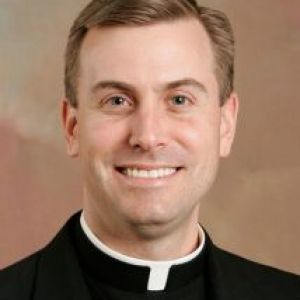 Father David L. Toups, ordained in 1997, is a priest of the Diocese of St. Petersburg in Florida. He attended both the Gregorian and Angelicum Universities receiving his doctorate in dogmatic theology in 2004. He has served as parochial vicar, seminary professor, and dean of students at St. Vincent de Paul Regional Seminary in Boynton Beach, Florida. He is currently working in Washington, D.C., at the United States Conference of Catholic Bishops as the Associate Director of the Secretariat of Clergy, Consecrated Life, and Vocations.
Fr. Toups is responsible for a number of articles and has recently completed a book in 2008 entitled Reclaiming Our Priestly Character, published by the Institute for Priestly Formation (www.IPFpublications.com).
Enjoying this content?
Please support our mission!
Donate