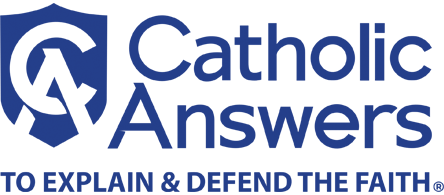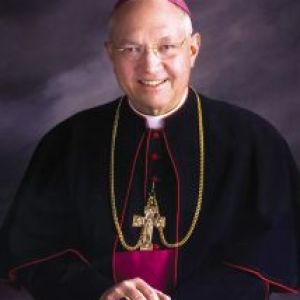 Robert Morlino was born December 31, 1946, in Scranton, Pennsylvania. He is an only child, and his father, Charles, died while he was in high school, his mother, Albertina, in 1980. He was raised in northeastern Pennsylvania, graduating from Jesuit High School in Scranton.  He entered the seminary for the Maryland Province of the Society of Jesus, and was ordained to the priesthood for that Jesuit Province on June 1, 1974. His education includes a bachelor's degree in Philosophy from Fordham University, a master's degree in Philosophy from the University of Notre Dame, the Master of Divinity Degree from the Weston School of Theology in Cambridge, Mass., and a doctorate in Moral Theology from the Gregorian University in Rome, with specialization in fundamental moral theology and bioethics.
Father Morlino taught Philosophy at Loyola College in Baltimore, St. Joseph University in Philadelphia, Boston College, the University of Notre Dame and St. Mary's College. He served as an instructor in continuing education for priests, religious and laity and as director of parish renewal programs. 
In 1981, Father Morlino became a priest of the Diocese of Kalamazoo and served there as Vicar for Spiritual Development, Executive Assistant and Theological Consultant to the Bishop, as Moderator of the Curia, and as the Promoter of Justice in the Diocesan Tribunal. He served as administrator of a number of parishes, and as rector of St. Augustine Cathedral in Kalamazoo. Father Morlino was scheduled to begin a full-time faculty appointment as professor of theology at Sacred Heart Major Seminary in Detroit when, on July 6, 1999, Pope John Paul II appointed him the Ninth Bishop of Helena.  Bishop Morlino was appointed the Fourth Bishop of Madison on May 23, 2003 and installed on August 1, 2003. 
Bishop Morlino served as chairman of two committees within the United States Conference of Catholic Bishops (USCCB) – the Bishops' Committee on the Diaconate, dealing with matters concerning the ministry of permanent deacons, and the Ad Hoc Committee on Health Care Issues and the Church, responding to moral and theological questions surrounding specific health care situations. In 2005, Bishop Morlino became Chairman of the Board of Directors of The National Catholic Bioethics Center (NCBC) which conducts research, consultation, publishing, and education to promote human dignity in health care and the life sciences. Also, Bishop Morlino was appointed to the Board of Visitors for the Western Hemisphere Institute for Security Cooperation (WHINSEC).  This board is a federal advisory committee created to maintain independent review, observation, and recommendation regarding operations of the institute.  Bishop Morlino was elected vice-Chairman of the Board of Visitors at their November 2005 meeting.  Most recently Bishop Morlino was appointed to the USCCB Bishops' and Presidents' Committee which seeks to encourage the Catholic identity of institutions of higher education.