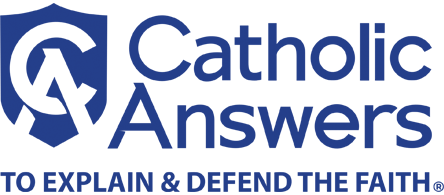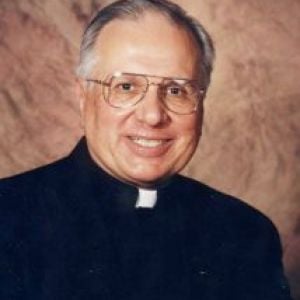 Born in Milwaukee on September 6, 1935, Bishop Fabian Bruskewitz attended St. Wenceslaus parochial school in Milwaukee, and then attended St. Lawrence Seminary at Mount Calvary, Wisconsin, St. Francis Seminary in Milwaukee, Wisconsin, the Pontifical North American College and the Gregorian University in Rome.
He was ordained a priest on July 17, 1960, in Rome, at the Church of the Twelve Apostles by Cardinal Traglia, the Vicar General of Rome. He served as an assistant pastor in parishes near Milwaukee, and then did graduate work at the Gregorian University in Rome, where he received a doctorate in Dogmatic Theology in 1969. He taught for a very brief time at St. Francis Seminary, Milwaukee and then worked in the Congregation for Catholic Education, a department of the Holy See, in Rome, for eleven years. Bishop Bruskewitz was named a Monsignor in 1976 and elevated to Prelate of Honor in 1980. In 1980, he became the pastor of Saint Bernard Parish in Wauwatosa, a suburb of Milwaukee, and in March 1992, was named the eighth Bishop of the Diocese of Lincoln, Nebraska. He was consecrated a bishop and installed in the Cathedral of the Risen Christ in Lincoln, on May 13, 1992.
As Bishop of Lincoln in 1995, he inaugurated a year of reflection, teaching and adoration of our Eucharistic Lord by promoting parish prayers and days of devotion to the Blessed Sacrament and a diocesan pilgrimage to the National Shrine of the Immaculate Conception in Washington, D.C. The year culminated in a Eucharistic Congress Mass with approximately 5000 people in attendance. This was a year of preparation for the Diocesan Synod of 1996. The Diocesan Synod, in which the entire Diocese participated, had a reflective, prayerful focus on all aspects of diocesan life.

During Bishop Bruskewitz's administration, two new parishes have been created as well as two new Catholic elementary schools and additional building projects in many of the parishes and schools. Paul VI Heights was built in Lincoln to provide affordable housing in the promotion of family life for those with poor or moderate incomes. A new college seminary, Saint Gregory the Great Seminary, opened in the Diocese in 1998. Among other events, Bishop Bruskewitz greeted the arrival of a cloistered order of Carmelite nuns in the diocese, and in 2000, he welcomed the opening of Our Lady of Guadalupe Seminary of the Priestly Fraternity of Saint Peter.  Priestly and religious vocations, Catholic education, Catholic health care, and Catholic social services are some of the many areas of diocesan life that continue to be promoted by Bishop Bruskewitz.
More by Bishop Fabian Bruskewitz