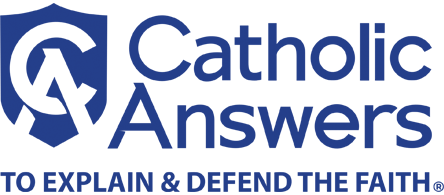 Thank you for the excellent article by Jeffrey Mirus, "Three Great Lessons of the Abuse Scandal" ( July-August 2010). Dr. Mirus writes with a prophetic voice which reveals his deep love and respect for the Church, while exposing with profound insight the causes of the present crisis. Many of our bishops have acted much like Eli the priest did in First Samuel, chapters 1-4. Though he appeared to be devout
in his private life and ministry, Eli came under God's judgement because he did not stop his sons from abusing their priestly office through greed and immorality. What is noteworthy in this account is that Eli did rebuke and reprove his wayward sons: "Why do you do such things? For I hear of your evil dealings from all the people. No, my sons; it is no good report that I hear the people of the Lord spreading abroad" (1 Sm 2:23-24).
But when his sons did not heed his exhortations, Eli did nothing more. He did not remove them from their priestly office, although he had the authority to do so. Because he placed his natural feelings for his sons above loyalty to God's honor, Eli was judged along with his sons. A prophet was sent to warn him that because "you honor your sons above Me" (1 Sm 2:29), not only he and his sons were to be judged, but his posterity would forfeit the special blessings God had promised to him. Eli and the sons he so fondly indulged all died on the same day, as the ark of God was taken captive by Israel's enemies and the glory of God departed from Israel (1 Sm 4:10-22).
There is a great difference, as Sacred Scripture and the Church clearly teach, between restoring a repentant offender to communion with the Church and restoring him to a position of authority and influence within the Church. Where there is genuine repentance and confession of sin, God washes away the guilt in the blood of his Son, and commands us to welcome the penitent back as a brother or sister in Christ, with a spirit of humility that recognizes that we also are weak and subject to temptation. (See 2 Cor 2:5-11, Gal 6:1). However, we are not permitted to restore such a one to a position of authority or leadership. In his letters to Timothy and Titus, St. Paul makes clear that not only bishops, but all in spiritual authority, including presbyters and deacons, must be "above reproach" or "blameless." A person who has committed serious sin while holding an office of spiritual authority over others—whether his sin is sexual immorality, financial dishonesty, deception in covering up others' sins, or any grave matter—will never again be above reproach. He has permanently forfeited any claim to public spiritual leadership. (Sins before conversion to Christ do not preclude the exercise of spiritual authority; witness St. Paul or, in our own day, Fr. John Corapi.)
While such a penitent may not be restored to public authority, he has in no way forfeited the possibility of great personal holiness and of great value and usefulness to the Church by his prayers, penance, and example of true  contrition. Some of our greatest saints were great penitents who had been restored from a life of sin, even serious post-baptismal sin. The willingness of a penitent to accept the discipline Scripture commands and to embrace a more humble role of service to Christ's Body, without seeking the vindication of public positions of honor, is itself a test of the genuineness and sincerity of his repentance. The truly contrite heart places God's honor above its own.
— Margaret Meyer
Jacksonville, Florida
---
This Rock behind Bars
Thank you for the article "Faith behind Bars" (July-August 2010). I hope that it reminds readers that there are a few people in prison who have repented and, with God's grace, are trying to live a better life. This topic is not often publicized in today's society.
I would also like to thank Mr. Korson for his outstanding writing—he made me sound much more intelligent than I actually am, and that is no small feat. Had I known that he was also interviewing Russell Ford, I would have mentioned my own connection to First Century Christian Ministries. I urge readers to support this fantastic "ragtag" team of volunteers. They can be reached at (703) 808-4277.
I was also remiss (mea culpa) in not mentioning to Mr. Korson the fact that This Rock also plays an important role in prison ministry. Brad Gilchrist and I cut our apologetical teeth upon your excellent magazine and still devour it to this very day. Your most kind donations of subscriptions are read, reread, and passed around. In fact, I have systemized many articles according to various topics, and when I attempt to answer a question posed by a prisoner who is searching for the Truth, I always follow up with an article or two from This Rock. "Here, read this, it explains what we were discussing much better than I." Your magazine provides a fantastic evangelizing tool and also offers opportunities to follow up on initial conversations.
Finally, if your readers are interested in learning more of my "quite dramatic" prison conversion story (as Mr. Korson generously describes it), they may find it in the October or November issue of a British magazine, Christian Order.
— John Ballentine
Jarratt, Virginia
I am a Catholic inmate incarcerated at a South Carolina state prison. I have been receiving This Rock for some time now through a donated subscription. I have made the statement many times that This Rock is absolutely the best Catholic apologetics and evangelization publication in existence, and it is with much gratitude that I thank our Lord for this wonderful blessing.
In the past I have considered writing with comments but I never have because ultimately I always felt that hearing what others had to say was more important than saying anything myself. That is until now.
I have just recently received the July-August 2010 issue. As always, it's great. In each issue, Reasons for Hope is always my first stop for your wonderful insight; your questions in this issue demand my comments.
You stated that apologetics is giving reasons for faith and evangelization is inviting people to faith: "What does this issue do to further evangelization? Is it reaching the unchurched? The anti-churched?" In this prison, each issue of This Rock that I am able and blessed to receive does all of this and so much more. We all get "many miles" from each issue because each issue is made
available to whoever may be interested in reading it, and interest—as well as people's desire and ability tomake the connection to the Logos—is on the rise.
In "Faith Behind Bars," the statements "most souls behind bars have had scant education and even less religious formation," and "many have little understanding of doctrines of the faith, even though they profess to be Catholic" are very true. This Rock is extremely valuable and effective in helping to address and begin to correct this dire situation.
Though most of us here fall into one or both of the above categories there are many who are apt and willing to learn. Strangely, most prisoners consider themselves to be very intelligent—and many are—but the connection between education and understanding is lost on many. For this opening of hearts and minds to the one and only Truth—the Logos—This Rock is an invaluable tool in this prison. We know that we have but one Teacher, Jesus Christ. We know that we have but one Church, his Church. We know that we have but one faith, and that is our faith in him. As for evangelization and apologetics you are serving Christ—and all of us here in our growing Catholic community—very, very well.
While we are teachable, adequate resources are scarce. I believe that this may be in a sense at least part of the reason that some [prisoners] do not internalize the faith enough to let it change their entire lives—as John Ballentine speculated. The best follow-up is to be done right here prisoner-to-prisoner, and that takes adequate support and resources.
In closing I would like to say that you are doing very well in providing the tools that allow for the manifestation of the Logos in an acceptable way by the unchurched, the antichurched, the partially churched, and even to those who may possibly be somewhere in between. Keep up the excellent work and may God continue to richly bless you all in all that you do. Please be assured that This Rock and Catholic Answers will remain in my daily prayers and I ask for yours for us here in return.
— Monty J. Smith
Ridgeville, South Carolina
I picked up a copy of This Rock for the first time and was overwhelmed by it! I am a cradle Catholic, incarcerated for four years. I am a former teacher and hold an M.A. in theology. I was especially moved by the three articles regarding incarceration; as a leader in our Catholic community as sacristan, apologist, and catechist could relate wholeheartedly with the content and experiences [reported] in
these articles.
I am writing to congratulate you for your publication and to encourage your efforts to bring sound ideas of apologetics and evangelization throughout this nation. I pledge my prayerful support for the continued fruitfulness of your ministry.
— Joseph Maranga
Fort Dix, New Jersey
Editor's note: Catholic Answers gives complimentary This Rock subscriptions to any prisoner or prison chaplain who asks. In most cases, each copy is read by dozens of prisoners. In this way, we are able to bring the gospel to a staggering number of the most needy among us. Please help us to continue this important work by calling 888-291-8000 to make your donation today.