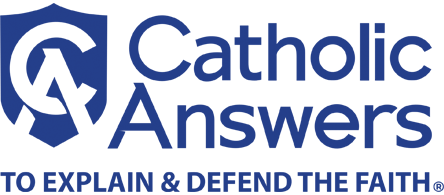 Why Would a Priest Refuse to Forgive?
Priests can refuse to absolve a penitent in confession, but only under certain specific circumstances.
A recent news story discusses a talk Pope Francis gave to a group of seminarians in December.
Reportedly, the pope said that priests should not refuse absolution to penitents. However, the same story discusses him saying priests should check with their bishop before denying absolution.
Unfortunately, there are no recordings or transcripts of exactly what was said, so we can't know. However, we can review the basic principles on this topic.
The first thing to say is that withholding absolution is a real possibility. When Jesus granted the power of absolution to the disciples, we read,
Jesus said to them again, "Peace be with you. As the Father has sent me, even so I send you." And when he had said this, he breathed on them, and said to them, "Receive the Holy Spirit. "If you forgive the sins of any, they are forgiven; if you retain the sins of any, they are retained" (John 20:21-23).
Jesus thus told the disciples that they needed to make a choice: to either forgive or retain sins.
He thus did not envision the disciples granting absolution in each and every case. Rather, he called upon them to make a decision—to exercise discernment, as our Jesuit friends would say.
Jesus thus envisioned the disciples withholding absolution in some cases, but on what basis? Obviously, as wrenching a decision as withholding absolution is not to be made capriciously or on a personal whim. So what would justify a priest in doing it?
In Scripture, the fundamental condition on which God forgives sin is repentance. If a person repents of his sins, God is willing to forgive. But if he clings to his sins, his salvation is in jeopardy.
This is the rational basis on which a priest can decide whether or not to absolve a penitent. If the individual has repented of his mortal sins, he is to be absolved, and if he has not repented of them, he is not.
The mere fact that an individual has come to a priest for confession indicates a desire for forgiveness, and it creates a presumption that the person is repentant. Confessing your sins is not fun, and subjecting yourself to the shame of doing so in order to be forgiven suggests that you regret what you did and have repented.
Therefore, in general, priests should presume that the individual has repented and absolve him. But the presumption of repentance can be overcome.
If a penitent behaves in the confessional in a way that is inconsistent with repentance, the priest is warranted in inquiring further—asking questions to see if the individual is repentant or not.
This can be a delicate matter. Many penitents recognize that, out of human frailty, they are likely to fall into the same sins in the future. But that does not mean that they are not repentant now. They may regret what they did, they may want not to sin in the future, and they may be hoping for grace—including the grace of confession—to help them not to sin, even though they are objectively likely to.
Such penitents are to be absolved as long as their will is currently turned away from sin.
But if the individual is genuinely non-repentant—showing no signs of contrition and being perfectly comfortable with committing mortal sin in the future—then denying him absolution is warranted.
Discerning this is a delicate enough matter that in some cases it could be advisable for a priest to check with his bishop.
Fortunately, stark unrepentance is rare when it comes to people going to confession, and—at least in the United States—the denial of absolution is very rare.