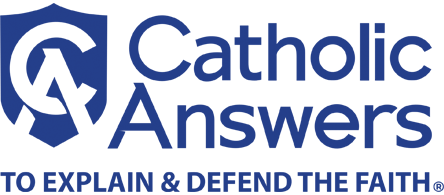 When Converting Hurts, Do It Anyway
Converting to Catholicism can be scary, and it can be costly. But take courage: whatever it costs you will be well worth it.
Once you're convinced Catholicism is true, is converting really necessary? That question might sound strange to some readers. After all, if you believe that the Catholic Church really is the Church founded by Christ, why wouldn't you convert?
Well, lots of reasons. Maybe you're part of a solid Protestant community. Maybe converting would create serious tension in your marriage or with your parents. Maybe you would lose your job in ministry. In some of the most extreme cases, maybe you live in a country in which converting to Catholicism is a capital crime. In short, people weighing whether to become Catholic are often dealing with much more than simply answering the question, "Is it true?"
But as serious and well grounded as those hesitations may be, the Second Vatican Council doesn't mince words:
In explicit terms [Jesus] himself affirmed the necessity of faith and baptism and thereby affirmed also the necessity of the Church, for through baptism as through a door men enter the Church. Whosoever, therefore, knowing that the Catholic Church was made necessary by Christ, would refuse to enter or to remain in it, could not be saved.
This is simply a restatement of what Catholics have been saying for two millennia. The Church is, in St. Paul's words, Jesus' "body, the fullness of him who fills all in all" (Eph. 1:23). To try to have Jesus without the Church is to try to have Christ the head without the body of Christ, or to put asunder what God has joined together (Matt. 19:6; Eph. 5:30-31). In short, as the Catechism puts it (795), it's not a matter of choosing among denominations, but about accepting the "whole Christ" (Christus totus), head and body.
Significantly, we're not talking about a person who is innocently unaware of the Catholic Church or is still trying to sort out the truth of the Catholic claim. The person who sees the truth of the Catholic claim and yet refuses to respond to it is knowingly rejecting the fullness of Christ, cutting himself off from salvation.
If that seems like a steep cost, it should. Jesus was explicit that his message might prove destabilizing for family peace (Matt. 10:34-38):
Do not think that I have come to bring peace on earth; I have not come to bring peace, but a sword. For I have come to set a man against his father, and a daughter against her mother, and a daughter-in-law against her mother-in-law; and a man's foes will be those of his own household. He who loves father or mother more than me is not worthy of me; and he who loves son or daughter more than me is not worthy of me; and he who does not take his cross and follow me is not worthy of me.
Or more pithily: "if any one comes to me and does not hate his own father and mother and wife and children and brothers and sisters, yes, and even his own life, he cannot be my disciple" (Luke 14:16). Jesus compares the decision to follow him to that of a king deciding to go to war against an invading army twice his size (vv. 31-33). In other words, it's not the kind of decision one ought to make lightly. It's going to cost something.
You might object here: "I'm not saying not to follow Jesus—I'm just saying not to become Catholic!" But the whole point is that for the person for whom Jesus has revealed the truth of the Catholic Church, remaining Protestant (or Orthodox, etc.) is to cease to follow him. It does no good to say we're going to follow Jesus on our terms, just as it would have done Jesus' original listeners no good to say they were going to follow the God of Abraham on their own terms. If Jesus shows you the way in which he wants you to follow him, that's not the time to do your own thing or stay in your comfort zone. That's the time to pick up your cross and follow him, even if he's leading you somewhere weird and uncomfortable (like the Catholic Church).
Fortunately, though, Jesus doesn't just tell us about the high cost of discipleship. He also promises us that these earthly costs of converting will be worth it. He tells the rich young man, "Go, sell what you possess and give to the poor, and you will have treasure in heaven; and come, follow me" (Matt. 19:21). Perhaps piqued by this mention of heavenly treasure, St. Peter then asks, "Lo, we have left everything and followed you. What then shall we have?" (v. 27). Jesus responds by promising that "every one who has left houses or brothers or sisters or father or mother or children or lands, for my name's sake, will receive a hundredfold, and inherit eternal life" (v. 29).
In other words, discipleship isn't just about sacrifice, but about investing, laying up for ourselves "treasures in heaven, where neither moth nor rust consumes and where thieves do not break in and steal" (Matt. 6:20). Converting to Catholicism can be scary, and it can be costly. But take courage: whatever it costs you will be well worth it, both in this life and in the life to come.