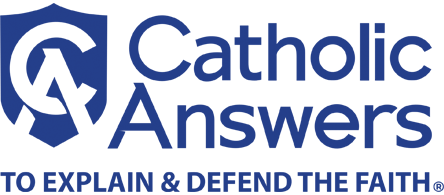 By the eleventh century, the Church found itself in great need of reform, especially the clergy, and the Holy Spirit provided a series of reform-minded popes. These popes began their ecclesial careers as monks, and many of them had spent time at the famous reformed Benedictine monastery at Cluny in France. When Bruno of Alsace was elected pope in 1049, taking the name Leo IX, he initiated one of the most comprehensive reforms in Church history.
Leo (r. 1049-1054) recognized that simply issuing reform decrees from Rome would not change clerical behavior and restore the Church, so he decided to go on one of the most important road trips in papal history. During his five-year pontificate, he spent only six months in Rome, taking his reform road show to France, Italy, and Germany. Wherever he went, Leo deposed immoral bishops and punished clerics who were guilty of simony. Although those actions were necessary, the pope recognized that the major problem with clerical behavior was infidelity to the promise of celibacy.
In the first three centuries of Church history, there was no law prohibiting the ordination of married men, and many priests were married; however, marriage was never permitted after ordination. Moreover, all priests—married, single, or widowed—practiced sexual abstinence after ordination. The first recorded Church legislation concerning clerical celibacy in the West was decreed at the Synod of Elvira in Spain around the year 300, and in 385, Pope Siricius (r. 384-399) mandated celibacy for all clergy in the West. 
But despite the longstanding practice of the Church, clergy in the early medieval Church often did not live celibacy faithfully. Many priests were not properly trained or formed, and they flouted their vow of celibacy, taking mistresses and concubines who bore them children, causing great scandal. Other priests engaged in homosexual acts. All the while, bishops and abbots seemed hesitant to act and restore virtue to the priesthood and monasteries.                                                
But one monk was not afraid, and he wrote a book in which he called for Leo IX to remove this stain of clerical immorality. His name was Peter Damian, and today is his feast day.           
Peter was born in Ravenna seven years into the eleventh century. His early life was marked by suffering; both his parents died when he was an infant. An older, abusive brother and his concubine took Peter into their home, where he was beaten, starved, and sent to work as a swineherd. In the midst of this tribulation, Peter took solace in Christ and developed deep piety. When he found a gold coin in the mud while tending the pigs, for example, instead of spending it on himself, Peter ran to the parish priest and paid a stipend for a Mass to be celebrated for the repose of his father's soul.
Eventually, Peter was rescued from his horrible conditions by another brother who recognized Peter's intellectual gifts and ensured he received an education in the liberal arts. This brother's love and generosity influenced Peter to add his brother's name, Damian, to his own and he henceforth was known as Peter Damian.
Peter's devoted his life to growing closer to God, and he performed many acts of mortification to drive away temptations of the flesh. His spirituality was focused on the Cross, and he wrote, "Those who do not love the Cross of Christ do not love Christ" (Sermo XVIII, 11). He incorporated this focus into his life to such a degree that he came to describe himself as "Peter, servant of the servants of the Cross of Christ."
In his late twenties, Peter joined a monastery, where he committed himself to personal reform and to pursuing reform within his community. He knew that reform in the larger Church and even in secular society was impossible without first focusing on the individual. Peter was appalled by the immoral behavior of the diocesan clergy and monks and endeavored to return his brother priests to virtuous living. During the time of Leo's reign, he composed a book critical of clerical sexual immorality.
Addressed to the pope, the book (given the title The Book of Gomorrah centuries later) was not just a diatribe against sin but was also an exhortation to personal penance and a return to virtue and was written in a firm yet compassionate tone. He exhorted fellow priests who were tempted by the devil toward carnal pleasures to orient "your mind to the grave." Even as he offered a chapter on "a weeping lamentation over souls surrendered to the dregs of impurity," he provided also "an exhortation to the man who has fallen into sin, that he might rise again."
He also noted that the "cancer of sodomitic impurity" was raging through the clergy "like a cruel beast," decrying that "degenerate men do not fear to perpetuate an act that even brute animals abhor."
Pope Leo IX favorably responded to Peter's book and adopted many of his recommendations. Over time this work became an important part of the eleventh-century reform movement.
A few years after completing his manuscript, Peter was ordained a bishop and later created a cardinal. Peter wrote extensive letters, sometimes signing them as "Peter the Sinner" or "Peter the Sinner-Monk," which provide a window into the soul of this important saint in the life of the Church. The life of St. Peter Damian is a model of virtue to Catholic clergy, and his words provide an exhortation and a warning for all Catholics not to let sexual vice taint the life and mission of the Church.