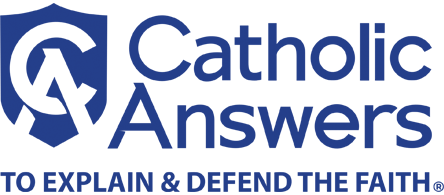 The Rubber Hits the Road for Three Protestant Reformers
In an age in which authorities were willing to violently suppress perceived heresy, Luther, Calvin, and Knox worked hard to avoid physical suffering
Declaring that "faithful men stand up" and "speak up," Josh Buice, the founder of G3 Ministries, argues that
we can be certain that Luther, Calvin, Knox, Tyndale and other figures of the Reformation were not making decisions about defending the faith by calculating their career advancement and protecting their platform.
Buice's message about basing our actions upon faith, rather than political calculation, is a good one, but (with the possible exception of Tyndale, the only one of the four to die for his beliefs), he could hardly have chosen worse examples than these Protestant Reformers.
In a May 30, 1518 letter, Martin Luther wrote to Pope Leo X to insist that he wasn't rejecting papal authority and that the accusations against him were false:
I know, most holy father, that evil reports are being spread about me, some friends having vilified me to your Holiness, as if I were trying to belittle the power of the keys and of the supreme pontiff, therefore I am being accused of being a heretic, a renegade, and a thousand other ill names are being hurled at me, enough to make my ears tingle and my eyes start in my head, but my one source of confidence is an innocent conscience.
Insisting that these accusations against him are untrue, Luther concludes the letter by promising that "my cause hangs on the will of your Holiness, by whose verdict I shall either save or lose my life. Come what may, I shall recognize the voice of your Holiness to be that of Christ, speaking through you."
But when Leo decided against Luther in June of 1520, Luther changed his tune. Rather than recognizing the voice of the pope to be that of Christ speaking through Leo, Luther instead denounced the pope as the Antichrist, publishing Against the Execrable Bull of the Antichrist in November of that year. Before taking this step, Luther shrewdly drummed up political support. In the summer of 1520, he wrote an "Address to the Nobility of the German Nation," playing on German nationalism, and urging the secular authorities to take greater control of the Catholic Church. Unlike his theological writings (which were in Latin), this was written in German. In the letter, Luther rejected the idea "that the temporal power has no jurisdiction over the spirituality" on the grounds that since "the temporal power is baptised as we are, and has the same faith and gospel, we must allow it to be priest and bishop."
Therefore, he offered a number of suggestions for how secular authority could control the Church, including consolidating or abolishing religious orders like the Dominicans ("Let no more mendicant monasteries be built! God help us! there are too many as it is. Would to God they were all abolished, or at least made over to two or three orders!"); abolishing or tightly controlling the ability of the German faithful to go on pilgrimage to Rome ("Pilgrimages to Rome must be abolished, or at least no one must be allowed to go from his own wish or his own piety, unless his priest, his town magistrate, or his lord has found that there is sufficient reason for his pilgrimage"); and banning of most of the books written by that "blind heathen teacher, Aristotle." Luther even suggested that "the temporal authorities" should convene their own ecumenical council, and if the pope should resist this secular council, "we must not respect him or his power; and if he should begin to excommunicate and fulminate, we must despise this as the doings of a madman, and, trusting in God, excommunicate and repel him as best we may."
Protestants are free to make of Luther's ideas whatever they will, although I suspect that the idea of turning control over the churches to secular authorities no longer sounds as attractive as it did to Luther. My point is simply that between 1518 and 1520, Luther executed a remarkable 180-degree reversal. He pledged fealty to the pope "come what may" when he thought that would benefit his cause, and when it didn't, he denounced the pope as the Antichrist and pledged support to the worldly authorities instead.
In 1558, John Knox wrote The First Blast of the Trumpet Against the Monstrous Regiment of Women to denounce the Catholic Queen Mary. Knox denied her legitimacy as queen of England, insisting that women "may never rule nor bear empire above man," because "woman by the law of God, and by the interpretation of the Holy Ghost, is utterly forbidden to occupy the place of God in the offices aforesaid, which he has assigned to man, whom he has appointed and ordained his lieutenant in earth, excluding from that honour and dignity all women."
But then an awkward thing happened: Mary died, and her Protestant half-sister Elizabeth I became queen. Would Knox continue his principled opposition to female empire? He would not. He quickly wrote to the unhappy queen, addressing her as "the virtuous and godly Elizabeth, by the grace of God, queen of England," and insisting that nothing in The First Blast "is, nor can be prejudicial to your grace's just regimen," a reign for "which most I have thirsted, and for which—as oblivion will suffer—I render thanks unfeignedly unto God." Elizabeth remained unmoved by Knox's sycophancy, forbidding him from entering England.
As the nineteenth-century novelist Robert Louis Stevenson points out, John Knox (who wrote his treatise from Geneva) had first approached "his great master, Calvin, in 'a private conversation,'" in which Calvin admitted his own position that "government of women was a deviation from the original and proper order of nature, to be ranked, no less than slavery, among the punishments consequent upon the fall of man." Once Elizabeth acceded to the throne and Knox fell out of favor, however, Calvin wrote to her adviser Sir William Cecil to insist that he "had not the slightest suspicion" that Knox was planning to publish a book, and that "it had been published a whole year before [he] was aware of its existence." To the Swiss Reformer Heinrich Bullinger, however, Calvin admitted that Knox "had talked over these matters with me before he came among you." This same Calvin critiqued the Church (rightly) for allowing boys as young as ten to become bishops, yet he dedicated two of his biblical commentaries (the Commentary on Isaiah and Commentary on the General Epistles) to the boy-king Edward VI, Elizabeth's predecessor and elder brother.
This is not to suggest that the Reformers were entirely unprincipled, but it is to suggest that there's a reason that Tyndale was executed and the other three were not. In an age in which both Catholic and Protestant authorities were willing to violently suppress perceived heresy, men like Tyndale (and, on the Catholic side, St. Thomas More) were willing to die for what they believed. In contrast, Luther, Calvin, and Knox avoided physical suffering in no small part by ingratiating themselves to the politically powerful, even at the cost of some of their own inconvenient principles.