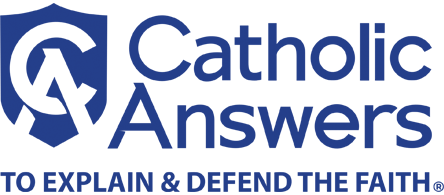 The Christian Origins of the Hospital
For the ability to fight modern disease with medicine, we should thank our long-ago ancestors in the Faith
Did you know that the institution we know as the hospital is entirely an invention of the Catholic Church?
Well, it was. The ancient world had all the material ingredients needed for such an institution. It had medical professionals, and it had sick people. It had a centuries-old tradition of medical science and technology. And yet it could not bring all that together to make a hospital. There was no way to make such a venture profitable, so there was no compelling motive to keep such a venture running during an epidemic.
What they had instead were individual freelance practitioners, who moved from place to place like traveling salesmen — usually outrunning their most recent failure. They passed down their knowledge, as trade secrets, within their family and never risked public disclosure.
The pagans had medicine. What they lacked was charity, as it came to be expressed in hospital-ity, the virtue that gave the healthcare institution its name.
It was Christians who invented the hospital, and they did this in response to a real need, an urgent need—in a time of epidemic.
It was the middle of the third century, and the world found itself suddenly oppressed by plague. Scholars disagree on whether the disease was smallpox or influenza. Some say it was Ebola. But whatever the bug was, it quickly reached pandemic levels—and it stayed there for thirteen years. In that time, the population of the empire was reduced by thirty percent, and there was a corresponding decline in every sector of the economy, not to mention the military.
The practice of Christianity was illegal. In fact, it was a capital crime and it was punished more severely during the plague. Why? Because traditional Romans blamed their run of bad luck on the Christians' refusal to sacrifice to the gods.
Governing the Church in North Africa at the time was a bishop named Cyprian. He had been a prominent attorney in the city of Carthage, earning renown for his work in the courts. And now he brought all the powers of his gigantic intellect to bear on the problems of the Church in his day.
Cyprian called his flock to act with heroic charity during the plague, insisting that Christian doctors must give care not only their fellow believers, but also their pagan neighbors—the very people who were trying to kill them.
Cyprian exhorted his congregation: "There is nothing remarkable in cherishing merely our own people … [We] should love our enemies as well … the good done to all, not merely to the household of faith."
And from this exhortation of a bishop came medical care as we know it. The foremost expert on the history of hospitals, Dr. Gary Ferngren, made this point emphatically in his recent survey published by Johns Hopkins:
The hospital was, in origin and conception, a distinctively Christian institution, rooted in Christian concepts of charity and philanthropy. There were no pre-Christian institutions in the ancient world that served the purpose that Christian hospitals were created to serve … None of the provisions for health care in classical times … resembled hospitals.
This was not a local phenomenon. We possess similar testimonies from Alexandria in Egypt and elsewhere. The great sociologist Rodney Stark noted that the Catholic Church grew during this period at a steady rate of forty percent per decade, and he believes that growth was due, at least in part, to its profound and unprecedented public witness of charity.
The pattern emerged still more clearly in the following century during the epidemic of 312. By then, the Christians were numerous in every major city. So their efforts were more effective, extensive, and visible.  Eusebius, who was an eyewitness, reports that Christians "rounded up the huge numbers who had been reduced to scarecrows all over the city and distributed loaves to them all."
Gary Ferngren, once again, states most emphatically that "The only care of the sick and dying during the epidemic of 312-13 was provided by Christian churches." He adds: "No charitable care of any kind, public or private, existed apart from Christian … care because there was no religious, philosophical, or social basis for it."
Epidemics were among the great terrors of the ancient world. Doctors could identify the diseases, but they knew no way to stop the spread. Antibiotics and anti-viral drugs were still centuries away in the future.
So when the plague hit a city, the physicians were the first to leave. They knew the symptoms from their textbooks, and they knew what was coming, and they knew there was nothing they could do to stop the inevitable horror.
Christians couldn't stop the plagues either. But they could and did risk their lives in order to serve chicken soup to the sick. They could and did make a clean, well-lighted place for the sick to find rest. And some of those sick people recovered as a result—and became Christians.
In time, those stable Christian institutions—those hospitals—became de facto sites of medical research. Only there could medical professionals gain experience together, compare notes openly, and make progress.
Often you'll hear people say that the Church has historically waged a "war on science" or a "war on women." That's exactly wrong, and the history of the hospital tells why. Many of the pioneers in the field were women—Fabiola in Rome, for example, and Olympias in Constantinople. They changed society in ways that pagan women could not. The Church made opportunities that had been impossible in classical antiquity.
So, if we can fight this year's disease with medicine, we should thank our long-ago ancestors in the faith. And we might permit ourselves to ask what wonders God will work through today's circumstances.