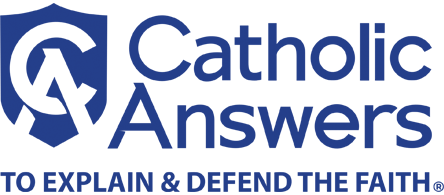 Knowing and Fighting the Queen of Sin
What is it about pride, the queen of sin, that opens the heart to so many other sins?
Pride is the queen of sin. St. Gregory the Great warns us: "For when pride, the queen of sins, has fully possessed a conquered heart, she surrenders it immediately to seven principal sins, as if to some of her generals, to lay it waste" (Moralia 87). Yet what are these seven principal sins that pride invites into the conquered heart? They are, according to Gregory, "vainglory, envy, anger, melancholy, avarice, gluttony, [and] lust." They are the "first progeny" of pride, the offshoots of its "poisonous root." As both Gregory and St. Thomas Aquinas note, Scripture teaches: "For pride is the beginning of all sin" (Sir. 10:15, DRA).
Pride hands the conquered heart over to her capital vices, and, as Gregory explains, each capital vice is like a general that leads an army of sins into the soul. For example, if anger is allowed to enter the soul, then it brings with it "strifes, swelling of mind, insults, clamor, indignation, blasphemies" (Moralia 88). Similarly, if avarice or greed overcomes the soul, it brings with it "treachery, fraud, deceit, perjury, restlessness, violence, and hardness of heart against compassion." Aquinas, commenting on Gregory, explains that this is why they are called the capital sins, because capital comes from the Latin caput, meaning "head," and the capital sins are the "head" or leaders of a host of sins (ST. I-II.84.3). The Catechism, citing Gregory, explains: "They are called 'capital' because they engender other sins, other vices" (1866). They are the leaders of sin in that "when they reach the heart, they bring, as it were, the bands of an army after them" (Moralia 88).
What is it about pride, the queen of sin, that opens the heart to so many other sins? Aquinas, citing St. Isidore, teaches: "A man is said to be proud, because he wishes to appear above what he really is" (II-II.162.1). Aquinas comments that a man who uses his reason rightly acts "proportionate to him," but pride causes a man to have a disproportionate understanding of who he truly is. Therefore, the self-understanding of the prideful man is contrary to his reason and sinful (CCC 1849). It is here we may start to see how pride opens the soul to a host of sins. The humble man will seek honors in this life that are proportionate to who he truly is, yet the prideful man, having an irrational self-understanding, will be inclined to fall farther into error by seeking honors that correspond with his misperception (II-II.162.2)—like a wrestler who, believing his skill to be greater than it is, challenges a champion and is soundly defeated.
A misperception of one's own excellence often leads one into further error. Aquinas notes that another way pride leads us into sin, even if indirectly, is that pride makes us less likely to adhere to God and his rule (II-II.162.2, 6). The prideful man says to God, "I will not serve," and disregards the moral laws that help lead the soul into virtue (II-II.162.2). Therefore, through a disproportionate self-understanding and a disregard for God and his rule, pride opens the human heart to a host of sin.
Is pride the beginning of all sin? Aquinas, following St. Augustine, makes several key distinctions. He notes that someone could sin not through pride, but through ignorance or simply through weakness (II-II.162.2) Yet, like Gregory, Aquinas quotes Holy Scripture: "for pride is the beginning of all sin" (Sir. 10:15, DRA). How does Aquinas reconcile these two points? He observes that all sin shares in an "aversion from God" (II-II.162.7). All sin makes us turn away from God. Yet although this trait is common to all sin, it is essential to the sin of pride. Here, we may see why Gregory sees pride as the queen of sin, handing a conquered heart over to the capital vices. Pride habituates the heart to an aversion to God, inclining it to sin further. As Aquinas summarizes: "Pride is said to be 'the beginning of all sin,' not as though every sin originated from pride, but because any kind of sin is naturally liable to arise from pride" (II-II.162.7, Reply obj. 1).
Is pride, the queen of sin, considered one of the seven capital sins? Aquinas, following Gregory, says no. Aquinas holds that pride is a mortal sin (II-II.162.5). He explains, "The root of pride is found to consist in man not being, in some way, subject to God and his rule," and "it is evident that not to be subject to God is of its very nature a mortal sin." It is in fact this unwillingness in man to submit to God and his rule that makes pride "the most grievous of sins" (II-II.162.6). Pride is not, however, a capital sin—no more than a mother could be counted among her own children. Aquinas, following Gregory, states that pride is typically not listed as a capital vice, as she is the "queen and mother of all the vices" (II-II.162.8). Aquinas and Gregory make a distinction between pride and vainglory, with pride being the cause of vainglory. Aquinas writes, "Pride covets excellence inordinately," but "vainglory covets the outward show of excellence" (II-II.162.8. Reply Obj. 1). Vainglory is a sign that the heart has already been conquered by pride.
How do we guard our hearts against the queen of sin? Aquinas recalls: "Never suffer pride to reign in thy mind, or in thy words: for from it all perdition took its beginning" (Tob. 4:14, DRA). Our Catechism reminds us that formation in virtue, especially as children, "prevents or cures . . . selfishness and pride" (1784). Above all, let us cultivate the virtue of humility, the virtue contrary to pride. If pride tempts us to have an inordinate understanding of our own excellence, then may humility lead us to an understanding of who we are under the cross of Christ (Rom. 5:8). If pride, the most grievous of sins, leads us to rebel against God and his rule, may humility teach us that the rule of Christ is gentle and brings rest (Matt. 11:28-30).
Let us combat the queen of sin and, by doing so, save our souls from her armies of sin.