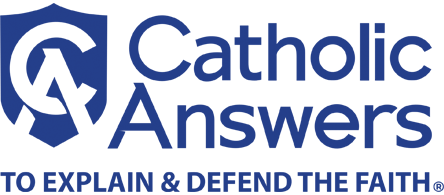 One thing we know about Boko Haram, the Nigerian terrorist group that has appalled the world by abducting and enslaving 300 schoolgirls, is that what it has done is completely contrary to the tenets of Islam.
Or at least that's what everyone is saying.
"The Nigerian terrorist group that kidnapped hundreds of schoolgirls has nothing to do with Islam, and it's grotesquely irresponsible of the media to suggest it does." So wrote Muslim comedian Dean Obeidallah in the Daily Beast. Ahmadi Muslim spokesman Qasim Rashid wrote at FoxNews.com that "Boko Haram's claim that Islam motivates their kidnappings is no different than Adolf Hitler's claim that Christianity motivated his genocide. This terrorist organization acts in direct violation of every Islamic teaching regarding women." The nation's two Muslim Congressmen, Keith Ellison (D-MN) and André Carson (D-IN), wrote, along with a host of U.S. Muslim leaders, a scolding open letter to Boko Haram leader Abubakar Shekau, telling him: "Your actions have shocked Muslims across the world and have disrespected Islam and the teachings of the Prophet (Peace Be Upon Him)."
The only problem with these and all other Islamic disavowals and condemnations of Boko Haram's actions is that none of them have addressed the Islamic justifications for them. For Boko Haram itself has expressly and avowedly said that its actions are based on Islamic teaching.
Shekau said in a video in February that his group was "fighting Christians wherever we meet them," following the Qur'an's command to wage war against "the People of the Book" (its term for Jews, Christians, and some others) "until they pay the jiza [poll tax] with willing submission, and feel themselves subdued" (9:29).
And as for the abduction of the schoolgirls, the Qur'an tells Muslims to take captives when they meet unbelievers (90 percent of the girls are Christian) in battle: "Now when ye meet in battle those who disbelieve, then it is smiting of the necks until, when ye have routed them, then making fast of bonds; and afterward either grace or ransom till the war lay down its burdens" (47:4). It also refers to slave women belonging to the Islamic prophet Muhammad as spoils of war: "O Prophet! Lo! We have made lawful unto thee thy wives unto whom thou hast paid their dowries, and those whom thy right hand possesseth of those whom Allah hath given thee as spoils of war" (33:50).
 
What can be done with such captives? Islamic law has elaborated from these passages four options:
As for the captives, the amir [ruler] has the choice of taking the most beneficial action of four possibilities: the first, to put them to death by cutting their necks; the second, to enslave them and apply the laws of slavery regarding their sale and manumission; the third, to ransom them in exchange for goods or prisoners; and fourth, to show favor to them and pardon them. Allah, may he be exalted, says, 'When you encounter those [infidels] who deny [Islam] then strike [their] necks' (Qur'an sura 47, verse 4) (Abu'l-Hasan al-Mawardi, The Laws of Islamic Governance).  
The first of these options, putting captives to death, is such a live possibility that it is stymieing a rescue operation. As for exchanging them, Boko Haram leader Abubakar Shekau offered to exchange the girls who have refused to convert to Islam in return for Boko Haram prisoners held by the Nigerian government. As for the third option, enslavement, Shekau has gloated in a video: "I abducted your girls. I will sell them on the market, by Allah…There is a market for selling humans. Allah says I should sell." That is in line with the option of enslaving captives. The girls may be sold—if they haven't been already—and then forcibly married to their new owners, all in accord with the Qur'an's direction on the sexual enslavement of those taken as spoils of war:
If you fear that you will not act justly towards the orphans, marry such women as seem good to you, two, three, four; but if you fear you will not be equitable, then only one, or what your right hands own; so it is likelier you will not be partial (Qur'an 4:3).
The twentieth-century Qur'an commentator Maulana Bulandshahri explains that such "enslavement is the penalty of disbelief," and expresses a longing for the good old days:
The reason that the Muslims of today do not have slaves is because they do not engage in Jihad (religion war). Their wars are fought by the instruction of the disbelievers (kuffar) and are halted by the same felons. The Muslim [sic] have been shackled by such treaties of the disbelievers (kuffar) whereby they cannot enslave anyone in the event of a war. Muslims have been denied a great boon whereby every home could have had a slave. May Allah grant the Muslims the ability to escape the tentacles of the enemy, remain steadfast upon the Din (religion) and engage in Jihad (religion war) according to the injunctions of Shari'ah. Amen!
This is by no means an eccentric or unorthodox view in Islam. The Egyptian Sheikh Abu-Ishaq al-Huwayni declared in May 2011 that "we are in the era of jihad," and that meant Muslims would take slaves. In a subsequent interview he elaborated:
Jihad is only between Muslims and infidels. Spoils, slaves, and prisoners are only to be taken in war between Muslims and infidels. Muslims in the past conquered, invaded, and took over countries. This is agreed to by all scholars—there is no disagreement on this from any of them, from the smallest to the largest, on the issue of taking spoils and prisoners. The prisoners and spoils are distributed among the fighters, which includes men, women, children, wealth, and so on.

When a slave market is erected, which is a market in which are sold slaves and sex-slaves, which are called in the Qur'an by the name milk al-yamin, "that which your right hands possess" [Koran 4:24]. This is a verse from the Qur'an which is still in force, and has not been abrogated. The milk al-yamin are the sex-slaves. You go to the market, look at the sex-slave, and buy her. She becomes like your wife, (but) she doesn't need a (marriage) contract or a divorce like a free woman, nor does she need a wali. All scholars agree on this point—there is no disagreement from any of them. […] When I want a sex slave, I just go to the market and choose the woman I like and purchase her.
Around the same time, on May 25, 2011, a female Kuwaiti politician, Salwa al-Mutairi, also spoke out in favor of the Islamic practice of sexual slavery of non-Muslim women, emphasizing that the practice accorded with Islamic law and the parameters of Islamic morality.
A merchant told me that he would like to have a sex slave. He said he would not be negligent with her, and that Islam permitted this sort of thing. He was speaking the truth. I brought up [this man's] situation to the muftis in Mecca. I told them that I had a question, since they were men who specialized in what was halal, and what was good, and who loved women. I said, "What is the law of sex slaves?"

The mufti said, "With the law of sex slaves, there must be a Muslim nation at war with a Christian nation, or a nation which is not of the religion, not of the religion of Islam. And there must be prisoners of war."

"Is this forbidden by Islam?" I asked.

"Absolutely not. Sex slaves are not forbidden by Islam. On the contrary, sex slaves are under a different law than the free woman. The free woman must be completely covered except for her face and hands. But the sex slave can be naked from the waist up. She differs a lot from the free woman. While the free woman requires a marriage contract, the sex slave does not—she only needs to be purchased by her husband, and that's it. Therefore the sex slave is different than the free woman."
The savage exploitation of girls and young women is, unfortunately, a cross-cultural phenomenon, but only in Islamic law does it carry divine sanction. Muslim leaders and media commentators who denounce Boko Haram without addressing its justifications for its actions are actually doing a grave disservice, for they are lulling non-Muslims into complacency without saying anything that might make Boko Haram (or other Muslims who believe the same way) change their views.
The abduction of the Nigerian schoolgirls could have and should have been an opportunity to call upon Muslim leaders to work for genuine reform, so that the justifications for this savagery are removed. Instead, they altogether ignore the points of Islamic doctrine that need reform.
And that only ensures that there will be more such incidents.