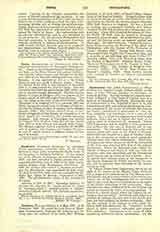 Click to enlarge
Cooktown, Vicariate Apostolic of, comprises North Queensland, Australia, from 16° 30′ south latitude to Cape York, and from the Pacific Coast to the boundary of Northern Territory. It was formed out of the Diocese of Brisbane, as a pro-vicariate in 1876, was first entrusted to Italian priests, who subsequently withdrew, and, in 1882, to the Irish Augustinians (Father John Hutchinson, Pro-Vicar). In 1887 the mission was created a vicariate apostolic, and Dr. Hutchinson was appointed its first vicar. He died October 28, 1897, and was succeeded by the Right Rev. James D. Murray, consecrated July 3, 1898. The administrative center of the vicariate is at Cairns.
Statistics to close of 1907.—Parochial districts, 7; stations, 32; churches, 18; regular priests, 11; nuns, 24; boarding school, 1; primary schools, 3; children attending Catholic schools, 470; Catholic population, about 6000.
HENRY W. CLEAIRY
---
Enjoying this content?
Please support our mission!
Donate