Somaschi
Name of a charitable religious congregation of regular clerics, founded in the sixteenth century by St. Jerome Emiliani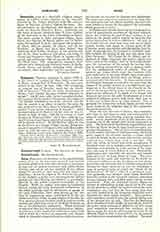 Click to enlarge
Somaschi, name of a charitable religious congregation of regular clerics, founded in the sixteenth century by St. Jerome Emiliani with the mother-house at Somasca (Venice), whence the name. For all particulars on development and history of the order see Saint Jerome Emiliani. Following are the latest statistics, obtained from F. Gius. Landini of the Somaschi at the Curia Generalitia at Rome. The order counts in three provinces (Rome, Lombardy, and Liguria) 16 houses, all but one (in Bellinzona, Switzerland) in Italy, and about 180 members, of whom 100 are priests, 50 clerics, and 30 lay brothers. At Rome they have three houses: San Girolamo della Caria, residence of the general and one of the three novitiates (the other two being in Genoa and Somasca); Santa Maria in Aquiro with a parish and orphanage; San Alessio on the Aventine for blind boys. The congregation manages three colleges with classical and technical studies at Spello, Como, Nervi, and finally, including those already mentioned, three orphanages and five parishes.
LIVARIUS OLIGER
---
Enjoying this content?
Please support our mission!
Donate