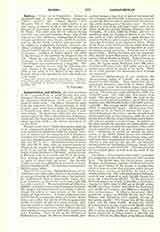 Click to enlarge
Sasima, a titular see in Cappadocia. Sasima is mentioned only in three non-religious documents: "Itiner. Anton.", 144; "Itiner. Hiersol.", 577; Hierocles, 700, 6. This poor hamlet, hidden in an arid region, is known to all as the first see of St. Gregory of Nazianzus who was appointed to it by St. Basil. The saint soon left it without having exercised any episcopal functions there. One of the reasons was that Anthimus, metropolitan of Tyana, claimed jurisdiction over the see, which is, in fact, said by all the Greek "Notitiae episcopatuum" to be subject to Cappadocia Secunda; however, the official catalogue of the Roman Curia continues to place it under Cappadocia Prima, i.e., as a suffragan of Caesarea. Ambrose of Sasima signed the letter of the bishops of the province to Emperor Leo in 458. About the same time Eleusius appears as an adversary of the Council of Chalcedon. Towards 1143 Clement was condemned as a Bogamile. The "Notitiae" mention the see until the following century. Sasima is the present village of Zamzama, a little to the north of Yer Hissar, in the vilayet of Koniah, where a few inscriptions and rock tombs are to be found.
S. PETRIDES
---
Enjoying this content?
Please support our mission!
Donate