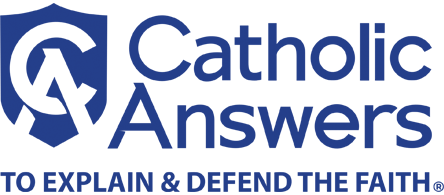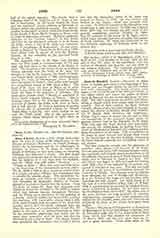 Click to enlarge
Anne d'Auray, SAINTE, a little village three miles from the town of Auray (6,500 inhabitants), in the Diocese of Vannes (Morbihan), in French Brittany, famous for its sanctuary and for its pilgrimages, or pardons, in honor of St. Anne, to whom the people of Brittany, in very early times, on becoming Christian, had dedicated a chapel. This first chapel was destroyed about the end of the seventh century, but the memory of it was kept alive by tradition, and the village was still called "Keranna", i.e. "Village of Anne". More than nine centuries later, at the beginning of the seventeenth century (1624-25), St. Anne is said to have appeared several times to a simple and pious villager, and commanded him to rebuild the ancient chapel. The apparitions became so frequent, and before so many witnesses, that Sebastien de Rosmadec, Bishop of Vannes, deemed it his duty to inquire into the matter. Yves Nicolazic, to whom St. Anne had appeared, and numerous witnesses, testified to the truth of events which had become famous throughout Brittany, and the Bishop gave permission for the building of a chapel. Anne of Austria and Louis XIII enriched the sanctuary with many gifts, among them a relic of St. Anne brought from Jerusalem in the thirteenth century, and in 1641 the Queen obtained from the Pope the erection of a confraternity, which Pius IX raised to the rank of an archconfraternity in 1872. In the meanwhile pilgrimages had begun and became more numerous year by year, nor did the Revolution put a stop to them. The chapel, indeed, was plundered, the Carmelites who served it driven out, and the miraculous statue of St. Anne was burned at Vannes in 1793; yet the faithful still flocked to the chapel, which was covered with exvotos. In 1810 the convent of the Carmelites was turned into a petit seminaire. In 1866, the Cardinal Saint Marc laid and blessed the first stone of the present magnificent basilica. Finally, in 1868, Pius IX accorded to the statue of St. Anne, before which many miracles had been wrought, the honor of being crowned. St. Anne has continued to be the favorite pilgrimage of Brittany down to the present day—
C'est notre mere a tous; mort ou vivant, dit-on,
A Sainte-Anne, une fois, doit aller tout Breton.
The basilica, which is in Renaissance style, is a work of art. The marbles of the high altar are the gift of Pius IX; many of the bas-reliefs, with the statues of Nicolazic and Keriolet, are the work of the sculptor Falguiere. The principal pilgrimages take place at Pentecost and on the July 26.
---