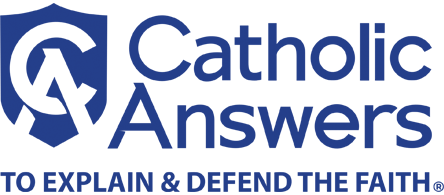 Richard I
King of England, known as Coeur-de-Lion, b. at Oxford, Sept. 6, 1157; d. at Chaluz, France, April 6, 1199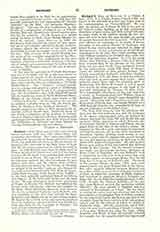 Click to enlarge
Richard I, KING OF ENGLAND, b. at Oxford, September 6, 1157; d. at Chaluz, France, April 6, 1199; was known to the minstrels of a later age, rather than to his contemporaries, as "Coeur-de-Lion". He was only the second son of Henry II, but it was part of his father's policy, holding, as he did, continental dominions of great extent and little mutual cohesion, to assign them to his children during his own lifetime and even to have his sons brought up among the people they were destined to govern. To Richard were allotted the territories in the South of France belonging to his mother Eleanor of Aquitaine, and before he was sixteen he was inducted as Duke of that province. It was a weak point in the old King's management of his sons, that, while dazzling them with brilliant prospects, he invested them with very little of the substance of power. In 1173 the young Henry, who, following a German usage, had already been crowned king in the lifetime of his father, broke out into open revolt, being instigated thereto by his father-in-law, Louis VII, King of France. Under the influence of their mother Eleanor, who bitterly resented her husband's infidelities, Geoffrey and Richard in 1173 also threw in their lot with the rebel and took up arms against their father. Allies gathered round them and the situation grew so threatening, that Henry II thought it well to propitiate heaven by doing penance at the tomb of the martyred Archbishop St. Thomas (July 11, 1174). By a remarkable coincidence, on the very next day, a victory in Northumberland over William, King of Scotland, disposed of Henry's most formidable opponent. Returning with a large force to France, the King swept all before him, and though Richard for a while held out alone he was compelled by September 21 to sue for forgiveness at his father's feet.
The King dealt leniently with his rebellious children, but this first outbreak was only the harbinger of an almost uninterrupted series of disloyal intrigues, fomented by Louis VII and by his son and successor, Philip Augustus, in which Richard, who lived almost entirely in Guienne and Poitou, was engaged down to the time of his father's death. He acquired for himself a great and deserved reputation for knightly prowess, and he was often concerned in chivalrous exploits, showing much energy in particular in protecting the pilgrims who passed through his own and adjacent territories on their way to the shrine of St. James of Compostella. His elder brother Henry grew jealous of him and insisted that Richard should do him homage. On the latter's resistance war broke out between the brothers. Bertrand de Born, Count of Hautefort, who was Richard's rival in minstrelsy as well as in feats of arms, lent such powerful support to the younger Henry, that the old King had to intervene on Richard's side. The death of the younger Henry, June 11, 1183, once more restored peace and made Richard heir to the throne. But other quarrels followed between Richard and his father, and it was in the heat of the most desperate of these, in which the astuteness of Philip Augustus had contrived to implicate Henry's favorite son John, that the old King died broken-hearted, July 6, 1189. Despite the constant hostilities of the last few years, Richard secured the succession without difficulty. He came quickly to England and was crowned at Westminster on September 3 But his object in visiting his native land was less to provide for the government of the kingdom than to collect resources for the projected Crusade which now appealed to the strongest, if not the best, instincts of his adventurous nature, and by the success of which he hoped to startle the world. Already, towards the end of 1187, when the news had reached him of Saladin's conquest of Jerusalem, Richard had taken the cross. Philip Augustus and Henry II had subsequently followed his example, but the quarrels which had supervened had so far prevented the realization of this pious design. Now that he was more free the young King seems to have been conscientiously in earnest in putting the recovery of the Holy Land before everything else. Though the expedients by which he set to work to gather every penny of ready money upon which he could lay hands were alike unscrupulous and impolitic, there is something which commands respect in the energy which he threw into the task. He sold sheriffdoms, justiceships, church lands, and appointments of all kinds, both lay and secular, practically to the highest bidder. He was not ungenerous in providing for his brothers John and Geoffrey, and he showed a certain prudence in exacting a promise from them to remain out of England for three years, in order to leave a free hand to the new Chancellor William of Longchamp, who was to govern England in his absence. Unfortunately he took with him many of the men, e.g. Archbishop Baldwin, Hubert Walter, and Ranulf Glanvill, whose statesmanship and experience would have been most useful in governing England, and left behind many restless spirits like John himself and Longchamp, whose energy might have been serviceable against the infidel.
Already on December 11, 1189, Richard was ready to cross to Calais. He met Philip Augustus, who was also to start on the Crusade, and the two Kings swore to defend each other's dominions as they would their own. The story of the third Crusade has already been told in some detail (see vol. IV, p. 549). It was September, 1190, before Richard reached Marseilles; he pushed on to Messina and waited for the spring. There miserable quarrels occurred with Philip, whose sister he now refused to marry, and this trouble was complicated by an interference in the affairs of Sicily, which the Emperor Henry VI watched with a jealous eye, and which later on was to cost Richard dear. Setting sail in March, he was driven to Cyprus, where he quarrelled with Isaac Comnenus, seized the island, and married Berengaria of Navarre. He at last reached Acre in June and after prodigies of valor captured it. Philip then returned to France but Richard made two desperate efforts to reach Jerusalem, the first of which might have succeeded had he known the panic and weakness of the foe. Saladin was a worthy opponent, but terrible acts of cruelty as well as of chivalry took place, notably when Richard slew his Saracen prisoners in a fit of passion. In July, 1192, further effort seemed hopeless, and the King of England's presence was badly needed at home to secure his own dominions from the treacherous intrigues of John. Hastening back Richard was wrecked in the Adriatic, and falling eventually into the hands of Leopold of Austria, he was sold to the Emperor Henry VI, who kept him prisoner for over a year and extorted a portentous ransom which England was racked to pay. Recent investigation has shown that the motives of Henry's conduct were less vindictive than political. Richard was induced to surrender England to the Emperor (as John a few years later was to make over England to the Holy See), and then Henry conferred the kingdom upon his captive as a fief at the Diet of Mainz, in February, 1194 (see Bloch, "Forschungen", Appendix IV). Despite the intrigues of King Philip and John, Richard had loyal friends in England. Hubert Walter had now reached home and worked energetically with the Justices to raise the ransom, while Eleanor the Queen Mother obtained from the Holy See an excommunication against his captors. England responded nobly to the appeal for money and Richard reached home in March, 1194.
He showed little gratitude to his native land, and after spending less than two months there quitted it for his foreign dominions never to return. Still, in Hubert Walter, who was now both Archbishop of Canterbury and Justiciar, he left it a capable governor. Hubert tried to wring unconstitutional sup. plies and service from the impoverished barons and clergy, but failed in at least one such demand before the resolute opposition of St. Hugh of Lincoln. Richard's diplomatic struggles and his campaigns against the wily King of France were very costly but fairly successful. He would probably have triumphed in the end, but a bolt from a cross-bow while he was besieging the castle of Chaluz inflicted a mortal injury. He died, after receiving the last sacraments with signs of sincere repentance. In spite of his greed, his lack of principle, and, on occasions, his ferocious savagery, Richard had many good instincts. He thoroughly respected a man of fearless integrity like St. Hugh of Lincoln, and Bishop Stubbs says of him with justice that he was perhaps the most sincerely religious prince of his family. "He heard Mass daily, and on three occasions did penance in a very remarkable way simply on the impulse of his own distressed conscience. He never showed the brutal profanity of John."
HERBERT THURSTON
---