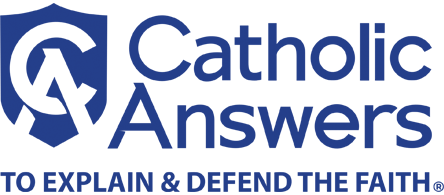 Poor Handmaids of Jesus Christ
A community founded by Catherine Kasper, a native of Dernbach, Germany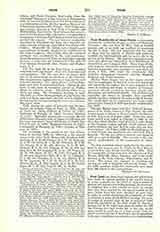 Click to enlarge
Poor Handmaids of Jesus Christ, a community founded by Catherine Kasper, a native of Dernbach, Germany. She was born May 26, 1820, of humble parents, and at an early age resolved to consecrate her life to God. She was animated with the spirit of Mary and the activity of Martha and wished to combine the contemplative and the active life in the service of her Master. She and two companions took vows and professed themselves Poor Handmaids of Jesus Christ, on August 15, 1851. Sister Mary (Catherine Kasper) was chosen mother-general of the newly founded community and continued as such until her death, February 2, 1898, when the community had branches throughout Germany, Austria, England, Holland, and North America.
Mother Mary Kasper had at first simply desired that her community be devoted to the sick and needy and especially the orphan; but it soon engaged in the work of teaching and began to conduct in Germany parochial schools, academies, boarding schools, kindergartens, and industrial schools. The Kulturkampf compelled the sisters to abandon their parochial schools, but they continued the other works of charity. The constitution of the community was temporarily approved by Pius IX in 1870 and finally confirmed by Leo XIII.
Through Bishop Luers and Rev. Edward Koenig, pastor of St. Paul's Church at Fort Wayne, the community began to labor at Hesse Cassel in the Diocese of Fort Wayne on August 3, 1863. From this place three sisters were called to Chicago in 1869 by the Very Rev. Peter Fischer, vicar general, to take charge of the German orphan asylum, which opened with twelve children, but now shelters more than six hundred orphans. On May 9, 1869, the Rockhill property at Fort Wayne was purchased and converted into a hospital. To this was added a convent and chapel in 1883 at a cost of $32,000. The convent is the provincial mother-house of the community in America.
The first parochial school conducted by the sisterhood in this country was St. Paul's in Fort Wayne, of which they took charge on October 6, 1869. Now the community is represented in the Dioceses of Fort Wayne, Belleville, Alton, Superior, and in the Archdioceses of St. Paul, Chicago, Philadelphia, and St. Louis. The sisters are engaged in teaching, and nursing the sick in hospitals and private homes. Of the 3500 members which the community now numbers, 500 labor in the United States.
MOTHER M. SECUNDA
---