Old Hall
Near Ware, Hertfordshire, England, founded in 1793 after the fall of the English College, Douai, during the French revolution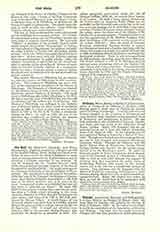 Click to enlarge
Old Hall (ST. EDMUND'S COLLEGE), near Ware, Hertfordshire, England, founded in 1793 after the fall of the English College, Douai, during the French revolution, to carry on for the south of England the same work of training priests for the English mission, and of affording a Catholic education to lay students. It was the seminary for the "London District" until 1850, when it became the joint property of the Sees of Westminster and Southwark. For many years past it has belonged exclusively to the Archbishops of Westminster. The foundation took place on November 16, 1793, the feast of St. Edmund, Archbishop of Canterbury, when Bishop Douglass reassembled at Old Hall four of the Douai students, and as he states in his diary "commenced studies or established the new college there, a substitute for Douai." He chose Old Hall for this purpose because there was already existing there a Catholic school belonging to the vicars Apostolic, founded in 1749 at Standon Lordship in the same county and removed in 1769 to Old Hall, purchased by Bishop Talbot. A timely legacy of ten thousand pounds from John Sone, a Catholic, enabled Bishop Douglass to build a college, blessed by him on September 29, 1799. A chapel and refectory were added in 1805 by his successor, Bishop Poynter, who succeeded Dr. Stapleton as president in 1801. The college prospered, particularly under the rule of Thomas Griffiths (1818-34), afterwards Vicar Apostolic of London. He built a larger chapel, designed in the Gothic style by Augustus Welby Pugin and remarkable for the beautiful rood-screen, but he did not live to see the opening of it in 1853 when it was consecrated by Cardinal Wiseman, whose attempts to place the college under the direction of the Oblates of St. Charles led to serious troubles. Connected with these was the appointment of Dr. Herbert Vaughan (Cardinal Archbishop of Westminster) as vice-president of the college (1855-61). After the death of Cardinal Wiseman, Archbishop Manning decided to remove the theological students to London, and from 1869 the college was conducted simply as a school for boys; but in 1905 Archbishop Bourne decided to send back the theological students. There is now accommodation for 250 students; the college grounds cover 400 acres. The chapel contains a relic of St. Edmund, and the museum many interesting relics of the English College, Douai, and of the penal days. Two ecclesiastical councils have been held at the college, the synod of the vicars Apostolic in 1803 and the Fourth Provincial Council of Wcstminster in 1873.
EDWIN BURTON
---
Enjoying this content?
Please support our mission!
Donate