John Daniel
Priest and made professor of philosophy (1778) and afterwards of theology; b. 1745; d. in Paris, October 3, 1823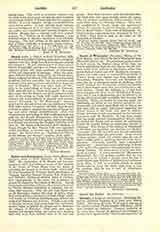 Click to enlarge
Daniel, JOHN, b. 1745; d. in Paris, October 3, 1823; son of Edward Daniel of Durton, Lancashire, and great-nephew of the Rev. Hugh Tootell, better known as Dodd the historian. He was educated first at Dame Alice's School, Fernyhalgh, and then at Douai, where he was ordained priest and made professor of philosophy (1778) and afterwards of theology. When the president, Edward Kitchen, alarmed by the French Revolution, resigned his office in 1792, Daniel was appointed president, and was soon after, with his professors and students, taken prisoner and confined first at Arras and then at Dourlens. They were taken back, November 27, 1794, to the Irish College at Douai and in February, 1795, were allowed to return to England. It is usually stated that Mr. Daniel was then appointed president of the college at Crook Hall (since removed to Ushaw), but this is difficult to reconcile with contemporary documents in the Westminster diocesan archives; he did not in fact take up residence at Crook Hall, but retired to Lancashire till 1802, when he went to Paris in order to recover the property of Douai College and other British establishments. After 1815 compensation amounting to half a million pounds was paid by the French Government, but the English Government confiscated this money, neither returning it to France nor allowing the English Catholics to receive it. Mr. Daniel was the last de facto president of Douai, though the Rev. Francis Tuite was appointed titular president, to succeed him in prosecuting the claims. Mr. Daniel wrote an "Ecclesiastical History of the Britons and Saxons" (London, 1815, 1824).
EDWIN BURTON
---
Enjoying this content?
Please support our mission!
Donate