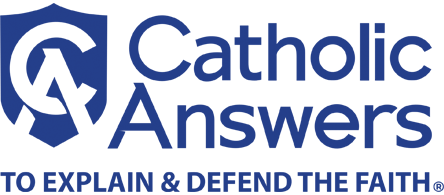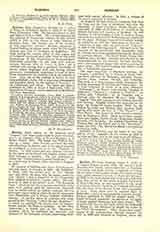 Click to enlarge
Barclay, JOHN, author of the political novel "Argenis" and other Latin works in prose and verse, was b. January 28, 1582, at Pont-a-Mousson; d. in Rome, August, 1621. His father was William Bar-clay (q. v. infra). John Barclay received his early schooling from the Jesuits, and at the age of nineteen he published a commentary on the "Thebais" of Statius. In 1603 father and son, perhaps attracted by the union of the Scotch and English crowns, tried their fortunes in London. The son dedicated to James his "Euphormionis Lusinini Satyricon". After a brief stay in France, John returned to England in 1605.
He married a brilliant and clever Frenchwoman, and was again in London in 1606. He published, in Paris, 1607, the second part of his "Satyricon" and about the same time his poems, under the title "Sylvae", and a narrative of the Gunpowder Plot (English translation, Oxford, 1634). His publication in 1609 of his father's work, "De Potestate Papae", which denied the temporal jurisdiction of the pope over princes, and his declaration therewith that he would defend his father's memory, led to a prolonged controversy, in which his known opponents were Bellarmine and a Jesuit, Andreas Eudmmon Joannes. A further series of polemics was occasioned by his "Apology" (1611) for the "Satyricon", in which he attacked the Jesuits and his father's former patron, the Duke of Lorraine. In his "Icon Animorum", a fourth part of the "Satyricon" (London, 1614), he described the character and manners of the European nations, mentioning Scotland with special affection. In 1615 a volume of his poems appeared in London.
In England Barclay received occasional help from the king and the Earl of Salisbury, and won the friendship of Isaac Casaubon, Ralph Thorie, and especially, in 1606, of du Peiresc, an attache of the French Embassy and a patron of learning. In 1616 Barclay, at the invitation of Paul V, went to Rome, where he was welcomed by Bellarmine and pensioned by the pope. Perhaps to prove his Catholic loyalty he published in 1617 his "Para'nesis ad Sectarios". Completing in July, 1621, his Latin novel "Argenis", he died in the following month. The facts as to the removal of his monument and inscription from St. Onofrio have been perhaps permanently obscured by partisan dispute. His friend Ralph Thorie published an elegy in 1621. Barclay was admired by his contemporaries for his honesty, his rare courtesy, and a conversational charm that owed something to grave irony. His varied learning and talents made him a formidable opponent.
The most important of Barclay's writings, the "Argenis", published by du Peiresc at Paris, 1621, has been admired by Richelieu, Leibnitz, Jonson, Grotius, Pope, Cowper, Disraeli, and Coleridge. This work is a long romance which introduces the leading personages of international importance. To it were indebted, in whole or in part, Fenelon's "Telemaque", du Ryer's tragi-comedy "Argenis et Poliarque", Calderon's "Argenis y Poliarco", an Italian play "Argenide", by de Cruylles, and a German play by Christian Weysen, 1684. The "Argenis" was soon translated into French, Spanish, and German. English translations appeared as follows: by Kingsmill Long, London, 1626; by Sir Robert Le Grys and Thomas May, London, 1629, and in 1772, under the title of "The Phoenix", by Clara Reeve. Ben Jonson in 1623 entered a translation at Stationers' Hall. There have been translations into Italian, Dutch, Greek, Hungarian, Polish, Swedish, and Icelandic. An English translation, by Thomas May, of the fourth part of the "Satyricon", under the title, "The Mirror for Minds", was printed in London, 1633.
Portraits of Barclay may be found in the first edition of the "Argenis", in the volume of 1629 of Le Grys and May, and in the later work of Collignon.
J. V. CROWNE
---