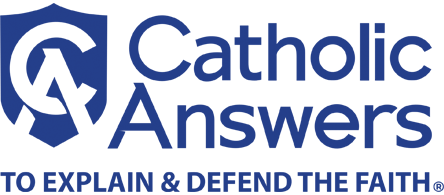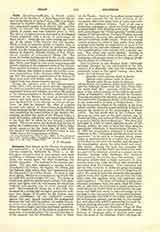 Click to enlarge
Colin, JEAN-CLAUDE-MARIE, a French priest, founder of the Marists, b. at Saint-Bonnet-le-Troncy, now in the Diocese of Lyons, August 7, 1790; d. at Notre-Dame-de-la-Neyliere (Rhone) February 28, 1875. After his preliminary studies at St-Jodard, Alix, and Verrieres, he entered the Grand-Seminaire de Saint-Irenee, at Lyons, and was ordained priest in 1816. The idea of a religious society dedicated to the Blessed Virgin originated with a group of seminarians at Saint-Irene. Although the most retiring and modest of the group, Colin became the real founder.
While serving as assistant pastor at Cerdon, then in the Diocese of Lyons, he drew up provisional rules which met the warm approval of such men as Bigex, Bishop of Pignerol, Bonald, Bishop of Puy, Frayssinous, minister of ecclesiastical affairs, etc. The town of Cerdon having passed to the newly reorganized Diocese of Belley, Colin obtained from its bishop, Msgr. Devie, permission to take a few companions and preach missions in the neglected parts of the diocese. Their number increased, and in spite of the opposition of the bishop, who wished to make the society a diocesan congregation, Colin obtained (1836) from Gregory XVI the canonical approbation of the Society of Mary as an order with simple vows. In the same year Father Colin was chosen superior general.
During the eighteen years of his administration (1836-1854) Colin showed great activity, organizing the different branches of his society, founding in France missionary houses and colleges, and above all sending to the various missions of Oceanica, which had been entrusted to the Marists, as many as seventy-four priests and forty-three brothers, several of whom gave up their lives in the attempt to convert the natives. In 1854 he resigned the office of superior general and retired to Notre-Dame-de-la-Neyliere, where he spent the last twenty years of his life revising and completing the constitutions of the Society, impressing on them the spirit of the Blessed Virgin, a spirit of humility, self-denial, and unwavering loyalty to the Holy See, of which he was himself a perfect model. Two years before his death he had the joy of seeing the Constitutions of the Society of Mary definitively approved by the Holy See, February 28, 1873. The cause of the beatification of Father Colin is now (1908) before the Congregation of Rites.
---