Isaac Thomas Hecker
Missionary, author, founder of the Paulists; b. in New York, December 18, 1819; d. there, Dec. 22, 1888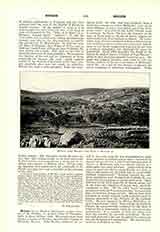 Click to enlarge
Hecker, ISAAC THOMAS, missionary, author, founder of the Paulists; b. in New York, December 18, 1819; d. there, December 22, 1888. His parents were John Hecker, a native of Wetzlar, and Caroline Freund, of Elberfeld, Prussia. John Hecker professed no religious faith; his wife, who had originally been a Lutheran, became an ardent Methodist; none of the three children, all boys, ever joined any of the Protestant sects. A reverse in the family fortune made it necessary for Isaac, who was the youngest of the sons, to begin work at the age of eleven, helping his elder brothers in their business as bakers. His consequent want of even a complete common-school education would have been a serious and permanent impediment to any future intellectual work had he not been a studious, thoughtful boy, instinctively eager for knowledge. Even while kneading the dough in the bakery he studied Kant's "Critique of Pure Reason", which he had fixed conveniently before his eyes. His mind was original, intuitive, and prone to seek the hidden solution of the grave problems of philosophy and of life. As a lad, he was anxious to improve the social condition of American workingmen. While still in his early teens he was accustomed to make street speeches on politico-social topics, and before he became of age, he was a friend and correspondent of Orestes A. Brownson, who was already famous as a philosopher and social reformer. Along with his keen sense for practical affairs, young Hecker was then, as always, predominantly mystical, and of a profoundly religious temperament. Perhaps because his religious sentiments were instinctively Catholic, he was repelled by the teachings of Luther and Calvin. Their doctrines of the total depravity of human nature and of the necessary sinfulness of reason were especially repugnant to him. On the other hand, becoming acquainted with the Transcendentalists, he found that they overexalted human nature. Driven from both extremes he sought religious truth restlessly until he became convinced of the Divinity of the Catholic Faith. He was baptized by Bishop McCloskey, in New York January, 1844. Once within the Catholic Church, he was powerfully attracted by the ideal of religious life in community, while his ever-increasing consciousness of a vocation to help his fellow-men drew him towards the apostolic priesthood. To satisfy both demands of his soul, he applied for admission into the Redemptorist community. He entered their novitiate in Belgium in 1845.
The period of preparation and study thus begun was one of acute suffering to him, and of perplexity to his superiors. His native bent was towards philosophy and theology, and he had from his boyhood informally exercised himself in these studies; but when he came to the formal study of ecclesiastical sciences he was halted and tortured by an inexplicable obscuration of the mind. However, in spite of the fears and doubts of some who did not understand him, he was recommended for Holy orders, and was ordained priest by Bishop Wiseman. After spending one year as a parish priest and chaplain in England, he returned to New York in March, 1851, as one of a band of Redemptorist missionaries assigned to work in the United States. The tide of immigration was then at its height, and for years Father Hecker and his four companions, Fathers Walworth, Hewit, Deshon, and Baker, were engaged in continuous and very arduous labors amid the rapidly increasing Catholic population. Father Hecker was deficient, at first, in some of the niceties of elocution, and he was never remarkable for those surges of emotion and imagination that are usually associated with oratorical power, but he was unrivalled as an instructor, persuasive in the highest degree, earnest, humorous, and apt in illustration; and he soon developed into a forceful, intense, and magnetic public speaker. He was much in demand as a lecturer and exponent of Catholic truth, and for years he was eagerly welcomed by overflowing audiences in New York, Boston, Detroit, St. Louis, Chicago, and other large cities. The novelty of the lectures and the courage of the lecturer, as well as his skill in presenting doctrinal and historical themes, assured his success in the career for which he had long prayed and labored. He became an apostle primarily to the Gentiles, and then to those of the household of the Faith.
Meanwhile, a misunderstanding had arisen between the American Redemptorists and their superiors. In order to seek a final and authoritative settlement of the difficulty, Father Hecker went to Rome as the representative of the American Fathers, to lay their case before the superior general of the order. Upon his arrival, he found the general and his council extremely hostile, and on the third day he was expelled from the order. Pius IX dispensed Hecker and his four companions from their vows as Redemptorists, and authorized and encouraged them to form a new congregation devoted to missionary work in the United States, in dependence upon the hierarchy. 'St. Paul was chosen patron of the new institute, which is called legally "The Missionary Society of St. Paul the Apostle in the State of New York". Father Hecker was elected superior of the society, and so continued until his death. He worked, during the prime of his life, with immense energy. In addition to his duties as superior, he continued his work as a lecturer; he notably promoted the apostolate of the press among Catholics in America; he organized the Catholic Publication Society, founded and edited "The Catholic World" magazine, directed "The Young Catholic", a paper for children, and created a new movement in Catholic literary activities. He was the author of three books: "Questions of the Soul", "The Aspirations of Nature", "The Church and the Age". However varied his works, his object in view was always simple: the propagation of Catholicity.
Father Hecker's work has been likened to Cardinal Newman's, by the cardinal himself—"I have ever felt", Newman wrote to Father Hewit on the occasion of Father Hecker's death, "that there was a sort of unity in our lives, that we had both begun a work of the same kind, he in America and I in England". In spite of some obvious differences in the character of the two men and of their work, the comparison is justifiable. Newman, better than anyone else, it has been said, made Catholic dogmas and practices acceptable to the English mind, which had long been estranged from Catholicity on the pretense that the Church was a foreign institution. Hecker, a man of and from the people, strove unceasingly to recommend the Catholic Faith to the democratic American people, who had been reared in hostility to the Church on the pretense that she was foreign and anti-democratic. He was an ardent American, in love with American institutions, but he was likewise absolutely and uncompromisingly Catholic. He won the respect and confidence of his non-Catholic countrymen to a surprising extent, while at the same time eliciting repeated letters of approval from the highest authorities of the Church at Rome. The regrettable controversy on "Americanism", in which Father Hecker's name was mentioned, is discussed elsewhere in this work (see Testem Benevolentiae). It suffices to say here that, on the occasion of the issue, by Leo XIII, of the Brief "Testem Benevolentiae", the hierarchy in the United States all but unanimously gave spontaneous testimony that Father Hecker had never countenanced any deviation from, or minimizing of, Catholic doctrines. And it is quite generally recognized by American Catholics that among the notable champions of the Holy See in the nineteenth century none was more loyal, none spent himself more generously, than Father Hecker, in upholding its dignity and extending its sway.
MICHAEL PAUL SMITH
---
Enjoying this content?
Please support our mission!
Donate