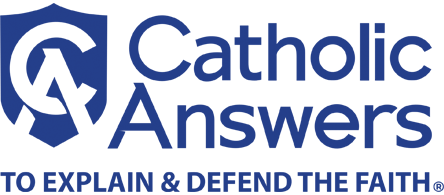 Hugh Capet
King of France, founder of the Capetian dynasty, b. about the middle of the tenth century; d. about 996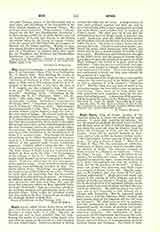 Click to enlarge
Hugh Capet, King of France, founder of the Capetian dynasty, b. about the middle of the tenth century; d. about 996, probably October 24. He was the second son of Hugh the Great, Count of Paris, and Hedwig, sister of Otto I, German Emperor, and was about ten years old when he inherited from his father the Countship of Paris and the Duchy of France. About 970 he married Adelaide of Aquitaine, and as early as 985 the famous Gerbert wrote: "The Carlovingian Lothair governs France only in name. The king of France is Hugh." When Louis V died, May 21, 987, the assistance of Adalberon, Archbishop of Reims, and of Gerbert, brought about the election of Hugh. The electoral assembly of Senlis listened to a discourse of Adalberon: "Crown the Duke", he said. "He is most illustrious by his exploits, his nobility, his forces. The throne is not acquired by hereditary right; no one should be raised to it unless distinguished not only for nobility of birth, but for the goodness of his soul". A unanimous vote ratified this discourse, and Hugh Capet was crowned at Noyon, July 3, 987. Thus his accession, as M. Luchaire says, was above all "an ecclesiastical achievement". Hugh possessed towns and estates in the vicinity of Paris, Orleans, and in the district of Senlis and Chartres, Touraine and Anjou, but on the whole these were restricted domains, as his vassals on the borders of the Seine and the Loire contested his authority. His military power was mediocre, and he had frequently to seek military aid in alliance with Normandy. But he possessed moral power and a political influence which reached the most remote parts of the kingdom and was felt even by foreigners. His chief concern was to maintain over the Archdiocese of Reims, whose jurisdiction comprised nearly the whole of northern and northeastern France, a continuous, immediate, and uncontested authority. The Archdiocese of Reims possessed a double importance, first because the archbishop had the right to elect and crown the kings of France, and next because of its geographical situation between France and Germany. The death of Adalberon, proved by M. Lot to have taken place January 23, 989, disturbed the new king, and Arnoul, the new archbishop whom he accepted at the end of
March, 989, as successor to Adalberon, attempted a restoration of the Carlovingians (Sept—989), and Charles of Lorraine, their heir, was for a short time master of Reims and Laon. Arnoul refused to appear at the Council of Senlis (beginning of 990), but the imprisonment of Charles of Lorraine and of Arnoul (March 29, 991), and the deposition of Arnoul pronounced at the Council of St. Basle, fixed by M. Lot at 17 and June 18, 991 (and not 993), assured the maintenance of the Capetian dynasty. Gerbert became Archbishop of Reims (June 21, 991).
This revolution accomplished by a council was received by the papacy with reserve. When Hugh Capet requested the Holy See to legitimize the action of the council, John XVI was silent; later, under the influence of Germany, the pope refused formally to recognize the election of Gerbert. Then began the difficulties which led the bishops devoted to Hugh to profess certain "Gallican principles". Nevertheless, Hugh must not be represented as wishing to found a State Church; what he wished was to maintain the Archdiocese of Reims under the domination of France, and to remove it from the influence of the German emperors. If his attitude towards the papacy was often suspicious, it was not due to a Gallican theology, but because he feared that the popes of the time were too subservient to the policy of the emperors; hence his relations with the Holy See were merely an episode in his general policy, destined to bring about the cessation of the powerful influence which the Saxon dynasty had exercised over France during the tenth century.
His domestic policy was very favorable to the development of monastic life and the autonomy of the monasteries. He defended their property against lay tyranny; he sought to remove them from episcopal jurisdiction while upholding the royal right to confirm abbatial elections; he supported all the liberties of the monks in the exercise of their electoral rights; he renounced the custom of distributing abbeys as benefices to laymen. Because of its political importance he wished to retain effective direction over the Abbey of St. Martin of Tours, and even under the reign of the Plantagenet Henry II the Capetian preserved considerable influence at Tours and along the Middle Loire. Apropos of Hugh Capet it is worthy of note that because the Dukes of France had in their possession the famous cope (cappa) of St. Martin, certain authors give to Hugh the Great and to his son Hugh the surname of Capet, which in history is reserved exclusively for the subject of this article. Hugh Capet in his religious policy applied and favored the ideas of reform upheld by the monks of Cluny.
GEORGES GOYAU
---