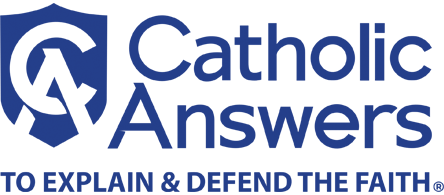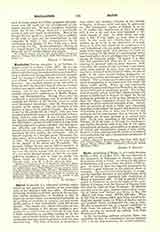 Click to enlarge
Hatto, Archbishop of Mainz; b. of a noble Swabian family, c. 850; d. May 15, 913. He was educated at the monastery of Ellwangen in Swabia, became a Benedictine monk at Fulda, was elected in 888 Abbot of Reichenau, and, a year later, also Abbot of Ellwangen. As abbot of these two imperial monasteries he exercised a great influence on the political affairs of Germany. On account of his deep insight, his energy, and his unselfish devotion to the royal throne, King Arnulf of Germany appointed him Archbishop of Mainz in September, 891. In 892 he presided over a synod at Frankfort, at which the rights of the Archbishop of Cologne over the Diocese of Bremen were discussed by order of Pope Formosus. He likewise presided over the great politico-ecclesiastical assembly at Tribur (now Trebur), near Mainz, in May, 895 (Mansi, Coll. Conc. Ampl., XVIII, 129-166). When in 894 Pope Formosus called union King Arnulf to defend him against Guido (or Wido) of Spoleto and his son Lambert, Hatto accompanied the king to Italy. He also accompanied him on a second expedition to Italy (from the autumn 895 to the spring 896), on which occasion he received the pallium from Pope Formosus at Rome.
In his far-reaching political activities Hatto was guided by the idea of a consolidated German kingdom with a strong king possessing the central authority.
For this reason he was hated by the dukes who desired to break up the German nation into independent states. After the death of Arnulf in 899, the election of King Louis the Child, the six-year-old son of Arnulf, was chiefly due to Hatto, who with prudence and strength administered the affairs of the State during the short life of the young king (d. 911). The election of Conrad I, Duke of Franconia, as King of Germany was again the work of Hatto. During the remaining two years of his life Hatto was the chief councillor of Conrad I. Hatto has been greatly maligned by historians. His alleged implication in the "treacherous" capture of Duke Adalbert of Badenberg was probably an invention of his enemies, and the fable of the "Mausethurm", where he is said to have been eaten up by mice and rats in punishment for his hardheartedness during a famine, has no historical foundation. The same story is related of Hatto II, Archbishop of Mainz (968-970), and of many other persons.
---