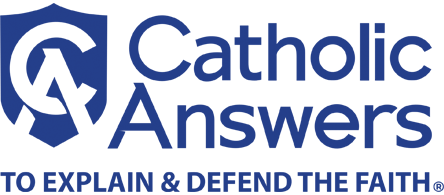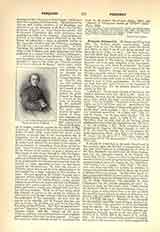 Click to enlarge
Frequent Communion.—Without specifying how often the faithful should communicate, Christ simply bids us eat His Flesh and drink His Blood, and warns us, that if we do not do so, we shall not have life in us (John, vi, etc.). The fact, however, that His Body and Blood were to be received under the appearances of bread and wine, the ordinary daily food and drink of His hearers, would point to the frequent and even daily reception of the Sacrament. The manna, too, with which He compared "the bread which He would give", was daily partaken of by the Israelites. Moreover, though the petition "give us this day our daily bread" does not primarily refer to the Eucharist, nevertheless it could not fail to lead men to believe that their souls, as well as their bodies, stood in need of daily nourishment. In this article we shall deal with (I) the history of the frequency of Holy Communion, (II) the present practice as enjoined by Pius X.
I. HISTORY.—In the early Church at Jerusalem the faithful received every day (Acts, ii, 46). Later on, however, we read that St. Paul remained at Troas for seven days, and it was only "on the first day of the week" that the faithful "assembled to break bread" (Acts, xx, 6-11; cf. I Cor., xvi, 2). According to the "Didache" the breaking of bread took place on "the Lord's day" GK (Kcmra KvpcaKily, c. xiv). Pliny says that the Christians assembled "on a fixed day" (Ep. x); and St. Justin, "on the day called Sunday" greek(T' Tou 'Otov X yopAvri ';huepg, Apol., I, lxvii, 3, 7). It is in Tertullian that we first read of the Liturgy being celebrated on any other day besides Sunday (De Orat., c. xix; De Corona, c. iii). Daily reception is mentioned by St. Cyprian (De Orat. Domin., c. xviii in P.L., IV, 531); St. Jerome (Ep. ad Damasum); St. John Chrysostom (Horn., iii in Eph.); St. Ambrose (in Ps. exviii, viii, 26, 28 in P.L., XV, 1461, 1462); and the author of the "De Sacramentis" (V, iv, 25; P.L., XVI, 452).
It should be noted that in the early Church and in the patristic ages, the faithful communicated, or at any rate were expected to communicate, as often as the Holy Eucharist was celebrated (St. John Chrysostom, loc. cit.; Apostolic Canons, X; St. Gregory the Great, Dial. II, 23). They received even oftener, since it was the custom to carry away the Sacred Elements and communicate at home (St. Justin, loc. cit.; Tertullian, "Ad Uxorem", II, v; Euseb., "Hist. Eccl.", VI, xliv). This was done especially by hermits, by dwellers in monasteries without priests, and by those who lived at a distance from any church. On the other hand, we find that practice fell far short of precept, and that the faithful were frequently rebuked for so seldom receiving the Holy Communjoi: (See especially St. John, Chrysostom, loc. cit., t. Ambrose, loc. cit.). St. Augustine sums up the matter thus: "Some receive the Body and Blood of the Lord every day; others on certain days; in some places there is no day on which the Sacrifice is not offered; in others on Saturday and Sunday only; in others on Sunday alone (Ep. liv in P.L., XXXIII, 200 sqq.). Whether it was advisable for the faithful, especially those living in matrimony, to receive daily, was a question on which the Fathers were not agreed. St. Jerome is aware of this custom at Rome, but he says: "Of this I neither approve nor disapprove; let each abound in his own sense" (Ep. xlviii in P.L., XXII, 505-6; Ep. lxxi in P.L., XXII, 672). St. Augustine discusses the question at length, and comes to the conclusion, that there is much to be said on both sides (Ep. liv in P.L., XXXIII, 200 sqq.). Good Christians still communicated once a week, down to the time of Charlemagne, but after the break-up of his empire this custom came to an end. St. Bede bears witness to the Roman practice of communicating on Sundays and on the feasts of the Apostles and Martyrs, and laments the rarity of reception in England (Ep. ad Egb. in P.L., XCIV, 665).
Strange to say, it was in the Middle Ages, "the Ages of Faith", that Communion was less frequent than at any other period of the Church's history. The Fourth Lateran Council compelled the faithful, under pain of excommunication, to receive at least once a year (c. Omnis utriusque sexus). The Poor Clares, by rule, communicated six times a year; the Dominicanesses, fifteen times; the Third Order of St. Dominic, four times. Even saints received rarely: St. Louis six times a year, St. Elizabeth only three times. The teaching of the great theologians, however, was all on the side of frequent, and to some extent daily, Communion [Peter Lombard, IV Sent., dist. xii, n. 8; St. Thomas, Summa Theol., III, Q. lxxx, a. 10; St..Bonaventure, In IV Sent., dist. xii, punct. ii, a. 2, q. 2; see Dalgairns, "The Holy Communion" (Dublin) part III, chap. i]. Various reformers, Tauler, St. Catherine of Siena, St. Vincent Ferrer, and Savonarola, advocated, and in many instances brought about, a return to frequent reception. The Council of Trent expressed a wish "that at each Mass the faithful who are present, should communicate" (Sess. XXII, chap. vi). And the Catechism of the council says: "Let not the faithful deem it enough to receive the Body of the Lord once a year only; but let them judge that Communion ought to be more frequent; but whether it be more expedient that it should be monthly, weekly, or daily, can be decided by no fixed universal rule" (pt. II, c. iv, n. 58). As might be expected, the disciples of St. Ignatius and St. Philip carried on the work of advocating frequent Communion. With the revival of this practice came the renewal of the discussion as to the advisability of daily Communion. While all in theory admitted that daily reception was good, they differed as to the conditions required.
The Congregation of the Council (1587) forbade any general restriction, and ordered that no one should be repelled from the Sacred Banquet, even if he approached daily. In 1643, Arnauld's "Frequent Communion" appeared, in which he required, for worthy reception, severe penance for past sins and most pure love of God. The Congregation of the Council was once more appealed to, and decided (1679) that though universal daily Communion was not advisable, no one should be repelled, even if he approached daily; parish priests and confessors should decide how often, but they should take care that all scandal and irreverence should be avoided (see Denzinger, "Enchiridion", 10th ed., n. 1148). In 1690, Arnauld's conditions were condemned. In spite of these decisions, the reception of Holy Communion became less and less frequent, owing to the spread of rigid Jansenistic opinions, and this rigour lasted almost into our own day. The older and better tradition was, however, preserved by some writers and preachers, notably Fenelon and St. Alphonsus, and, with the spread of devotion to the Sacred Heart, it gradually became once more the rule. Difficulty, however, was raised regarding daily Communion. This practice, too, was warmly recommended by Pius IX and Leo XIII, and finally received official approval from Pius X.
II. PRACTICE.—(a) The rules for frequent and daily Communion are laid down by the decree of the Congregation of the Council "Sacra Tridentina Synodus" (December 20, 1905). (I) "Frequent and daily Communion should be open to all the faithful, of whatever rank and condition of life; so that no one who is in the state of grace, and who approaches the holy table with a right and devout intention, can be lawfully hindered therefrom." (2) "A right intention consists in this: that he who approaches the Holy Table should do so, not out of routine, or vainglory, or human respect, but for the purpose of pleasing God, or being more closely united with Him by charity, and of seeking this Divine remedy for his weaknesses and defects". Rule 3 declares that "it is sufficient that they (the daily communicants) be free from mortal sin, with the purpose of never sinning in future", and Rule 4 enjoins that "care is to be taken that Holy Communion be preceded by serious preparation and followed by a suitable thanksgiving, according to each one's strength, circumstances, and duties". "Parish priests, confessors, and preachers are frequently and with great zeal to exhort the faithful to this devout and salutary practice" (Rule 6); two rules (7 and 8) refer to the daily Communion in religious communities and Catholic institutions of all kinds; and the last rule (9) forbids any further controversy on the subject.
(b) Acts and Decrees of Pius X on frequent and daily Communion.—For two years these decrees or pronouncements follow one another in the order indicated here.
May 30, 1905.—On the eve of the Eucharistic Congress in Rome, Pius X indulgenced the "Prayer for the diffusion of the pious custom of daily Communion", which was published and distributed on the last day of the Congress.
June 4, 1905.—The Holy Father, presiding at the closing of the Congress in Rome, said: "I beg and implore of you all to urge the faithful to approach that Divine Sacrament. And I speak especially to you, my dear sons in the priesthood, in order that Jesus, the treasure of all the treasures of Paradise, the greatest and most precious of all the possessions of our poor desolate humanity, may not be abandoned in a manner so insulting and so ungrateful."
The decree of December 20, 1905, has already been summarized.
February 25, 1906.—To gain the plenary indulgence, granted to those who communicate five times weekly, it is not necessary to go to confession every week, every fortnight, or every month; even less frequent recurrence will do. No definite interval is given.
August 11, 1906.—The papal Brief "Romanorum Pontificum" grants indulgences and unusual privileges to the Sacramental League of the Eucharist, which has for its object the inducement of the faithful to adopt the practice of daily or frequent Communion. By a singular favor, all confessors inscribed in this League are urged to exhort their penitents to receive daily, or almost daily, to obtain a plenary indulgence once a week.
September 15, 1906.—It was explained, on this date, that the decree of December 20, 1905, applies not merely to adults and the youth of both sexes, but also to children so soon as they have received their first Communion in accordance with the rules of the Roman Catechism, that is to say, as soon as they manifest sufficient discretion.
December 7, 1906—Sick persons bed-ridden for one month, without some hope of prompt recovery, may receive Holy Eucharist, even though they may have broken their fast after midnight, by drinking something, as, for instance, chocolate, tapioca, semolina, or bread soup, which are drink in the sense of the decree. This may be repeated once or twice a week, if the Blessed Sacrament is kept in the house; otherwise, once or twice a month.
March 25, 1907.—The hierarchy are urged to secure that there be held each year, in the cathedral church, a special Triduum for the purpose of exhorting the people to practice frequent Communion. In parish churches one day will suffice. Indulgences are granted for these exercises.
May 8, 1907.—A general permission is granted to give Communion in private oratories to all who attend Mass, except as to Easter Communion and Viaticum.
July 14, 1907.—Brief again delegating Cardinal V. Vannutelli to the Eucharistic Congress at Metz, which was exclusively devoted to the consideration of the question of Holy Communion. The following is an extract from the Brief: "This [frequent Communion] in truth is the shortest way to secure the salvation of every individual man as well as that of society."
T. B. SCANNELL
---