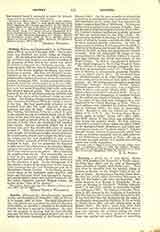 Click to enlarge
Cotenna, a titular see of Asia Minor. Strabo (XII, 570) mentions the Katenneis in Pisidia adjoining Selge (now Sark) and the tribe of Homonades (east and north of Trogitis, Seidi Sheihr Lake). Their city must be identified with the modern village of Godena or Gudene, on the Alaghir Tchai, in the vilayet of Konia. An inscription has been found showing that the people called themselves Kotenneis, so that the true name of the town was Kotenna. Hierocles mentions it as Kotana in Pamphylia. It appears as Kotaina in Parthey's "Notitia episcopatuum", X and XIII, twelfth or thirteenth century, as a suffragan of Side. Six bishops are known: Hesychius in 381, Acacius in 431, Eugenius or Eusebius in 451, Flavianus in 536, Cosmas in 680, Macarius in 879. It has been said that the Kotenneis are the same as the Etenneis, mentioned by Polybius, Y, 73, as living in Pisidia above Side, and who struck coins in the Roman times. The native name may have been Hetenneis, and the tribe afterwards divided into at least two districts, the northern taking the name Etenneis while the southern preferred Kotenneis. There was another see called Etenna or something similar. A third district was perhaps also called Banaba or Manaua; for in 680 Cosmas appears as Bishop of "Kotenna and Manaua".
S. PETRIDES
---
Enjoying this content?
Please support our mission!
Donate