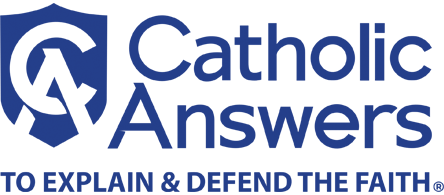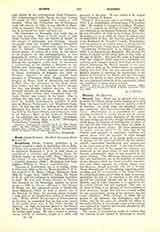 Click to enlarge
Blenkinsop, PETER, Catholic publisher, b. in Ireland; married a sister of Archbishop Oliver Kelly of Tuam and emigrated with his family from Dublin to Baltimore, Maryland, U.S.A., in 1826, where he established a printing and publishing house for Catholic books; he issued (1827) Pise's "History of the Church", 5 vols., and began the "Metropolitan", a monthly magazine (1830). Blenkinsop had three children: William A., Peter J., and Catherine.
WILLIAM A. BLENKINSOP was b. in Dublin, 1819; d. January 8, 1892, in Boston, Massachusetts, U.S.A. He studied at St. Mary's College, Baltimore, from 1833-39, taught there (1839-44) taking the degree of A.M., and was ordained by Archbishop Eccleston in 1843. He went with Bishop Chanche to Natchez and labored on the Mississippi mission for seven years; in 1850 he became affiliated to the Diocese of Boston and was appointed pastor of Cabotsville (now Chicopee), where he built a church, one of the finest in the State; his pastoral charge included a large part of the Connecticut Valley in Massachusetts. When offered the position of Vicar-General of Natchez, he responded that he had more people in his parish than were in the whole Diocese of Natchez. In 1864, he became pastor of the Church of Sts. Peter and Paul, Boston, where he remained for twenty-eight years. He was a model of priestly virtue, courtly in manners, simple as a child, and generous to the poor. He was buried in St. Augustine's Cemetery, S. Boston.
PETER J. BLENKINSOP was b. in Dublin, April 19, 1818; d. in Philadelphia, Pennsylvania, November 5. 1896. He studied at Georgetown College, Washington, D.C., entered the Society of Jesus in 1834, and was ordained by Archbishop Eccleston July 26, 1846. He was President of Holy Cross College, Worcester, Massachusetts, from 1854-57, which he rebuilt after its destruction by fire. He was also pastor at Frederick, Maryland, St. Joseph's Church, Philadelphia, and was stationed at various times in the Jesuit colleges at Worcester, Georgetown, and Philadelphia.
CATHERINE BLENKINSOP, b. in Dublin, April 18, 1816; d. at Emmitsburg, Maryland. She entered the Sisters of Charity at the latter place in May, 1831, at the age of fifteen. She took the name of Euphemia with the religious habit and was stationed successively at St. Joseph's School, New York, St. Peter's School, Baltimore, St. Mary's Asylum in the same city, and in 1855, at the mother-house, as assistant. During the Civil War she was entrusted with the delicate mission of directing the institutions of the Sisters of Charity in the South, and was the mainstay of the Sisters in their arduous labors; in 1866 she was appointed visitatrix of the community, which she continued to direct until her death.
E. I. DEVITT
---