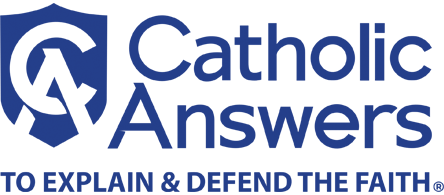 Bartholomew of Braga, Venerable
Scholar and participant at the Council of Trent (1514-1590)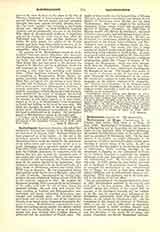 Click to enlarge
Bartholomew of Braga, VENERABLE, b. at Verdela, near Lisbon, May, 1514; d. at Viana, July 16, 1590. Bartholomew Fernandez, later known as a Martyribus, out of veneration for the church in which he was baptized, came of humble parentage. He entered the Dominican Order, November 11, 1527, and was professed November 20, 1529. On the completion of his studies, he taught philosophy in the monastery at Lisbon, and then for about twenty years theology in various houses of his order. In 1551 he received the Master's degree at the provincial chapter of Salamanca. While teaching theology in the monastery of Batalha, he was summoned to Evora by the Infante Dom Luis to undertake the religious education of his son, Dom Antonio, who was entering the ecclesiastical state. He devoted two years to this task. In 1558, against his own desires, and only out of obedience to his provincial, Luis of Granada, he accepted the appointment to the archiepiscopal See of Braga, for which he had been chosen by Queen Catherine, and in 1559 received episcopal consecration. With true apostolic zeal he devoted himself to the duties of his new office.
On the resumption of the General Council of Trent in 1561, Bartholomew repaired to the council and took part in the last sessions. He was highly esteemed among the Fathers of the council both on account of his theological learning and the holiness of his life, and he exercised great influence in the discussions, particularly those with regard to the decrees on the reform of ecclesiastical life. On the conclusion of the council he returned, in February, 1564, to his see, and in 1566 held an important provincial synod in which excellent decrees were passed for the restoration of ecclesiastical discipline and the elevation of the moral life of clergy and people (Concilium provinciale Bracarense quartum Braga, 1567). The archbishop now devoted himself most zealously to the task of carrying out the reforms of the Council of Trent as well as the decrees of his own provincial synod. A great famine and a visitation of the plague revealed the depths of his charity. After repeated requests, having received, on February 20, 1582, permission to resign his see, he withdrew to the monastery of his order at Viana, to prepare in solitude for the end.
In 1845 Gregory XVI declared him Venerable. In the interests of a truly Christian life and the promotion of ecclesiastical discipline, he wrote: "Compendium spiritualis doctrinae ex variis sanct. Patrum sententiis magna ex parte collectum" (Lisbon, 1582); "Stimulus pastorum ex gravissimis sanct. Patrum sententiis concinnatus, in quo agitur de vita et moribus episcoporum aliorumque praelatorum" (Rome, 1564; published at the instance of St. Charles Borromeo); "Catechismo ou Doutrina christiana" (Lis-bon, 1562). All these writings have been frequently republished and translated into several languages. A collective edition is: "Opera omnia curd et studio Malachite d'Inguinbert, archiep. Theodos." (I vol. fol. in 2 parts, Rome, 1734-35).
---