Arthur O'Leary
Franciscan, preacher, polemical writer, b. at Faniobbus, Iveleary, Co. Cork, Ireland, 1729; d. in London, Jan. 8, 1802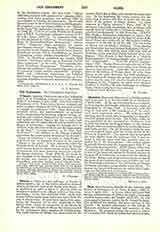 Click to enlarge
O'Leary, ARTHUR, Franciscan, preacher, polemical writer, b. at Faniobbus, Iveleary, Co. Cork, Ireland, 1729; d. in London, January 8, 1802. Educated with the Franciscans of St. Malo, where he was ordained and acted as prison chaplain till 1771, he returned to Cork to engage in missionary work. Soon famous as a preacher, writer, and controversialist he published tracts characterized by learning, religious feeling, toleration, and steadfast allegiance to the Crown; but his zeal against religious bigotry led him to make rash admissions, and to expose himself unconsciously to the danger of heterodoxy. Among his writings are: "A Defense of the Divinity of Christ and the Immortality of the Soul"; "Loyalty asserted, or the Test Oath Vindicated"; "An Address to the Roman Catholics concerning the apprehended invasion of the French"; "Essay on toleration": "A reply to John Wesley". A brilliant wit, an honorary member of the famous "Monks of the screw", he was commonly called the Catholic Swift of Ireland. He is charged by Froude with having received secret-service money from the Government, but more impartial historians consider the charge unproven. From 1789 till his death he was chaplain to the Spanish embassy in London, and his society was courted by Burke, Sheridan, Fox, Fitzwilliam, and other leading men of Liberal views.
E. O'LEARY
---
Enjoying this content?
Please support our mission!
Donate