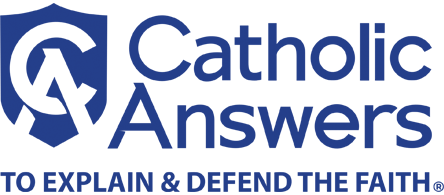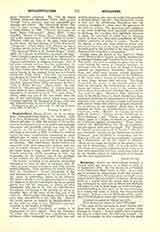 Click to enlarge
Boulanger, ANDRE DE (PETIT-PERE ANDRE), a French monk and preacher, b. at Paris in 1578; d. September 27, 1657. He was the son of a President of the Parlement (High Court) of Paris. At an early age he entered the Augustinian Order and became a well-known preacher, being heard for over half a century in most of the great pulpits of France. Boulanger lived at a period when the jocose style of preaching, introduced by such men as Menot and Maillard, still lingered, and he made large use of the burlesque, notwithstanding its bad taste, in his own preaching. It is indeed this habit of jesting that has preserved his name. Boileau refers to Boulanger when, speaking of trivial plays on words and witticisms, he writes:
L'avocat au palais en herissa son style,
Et le docteur en chaire en sema l'Evangile.
—"The style of the advocate in court bristles with them and the doctor in the pulpit scatters them through the Gospel." Father Andre's style of preaching may be judged from the following example. In one of his passages he thus compared the four great Doctors of the Latin Church to the kings of the four suits of cards: St. Augustine to the King of Hearts, because of his large-heartedness; St. Ambrose to the King of Clubs (trefle, clover), on account of his flowery eloquence; St. Jerome to the King of Spades (pique, lance), because of his biting style; St. Gregory the Great to the King of Diamonds (carreau, in the sense of "foot-stool") on account of his lowliness of thought. However, this exaggeration of speech was but one side, and that the least important one, of Father Andres eloquence. Tallemant des Reaux said: "He was a good member of his order and had a large following of all sorts of people; some came to laugh, others came because he moved them." The critic Gueret, who had heard the facetious monk, represents him, in a dialogue of the dead, as saying in his own defense against his accuser Cardinal du Perron: "Joker as you take him to be, he has not always made those laugh who heard him; he has said truths which have sent bishops back into their dioceses. He has found the art of stinging while laughing." The Regent Anne of Austria and the Prince of Conde enjoyed his sermons. Boulanger was several times provincial of his order and much occupied in other ways; consequently he was not able to attend to the printing of his works. The only one of his writings which has been published, "L'Oraison de Marie de Lorraine, abbesse de Chelles", is mediocre.
---