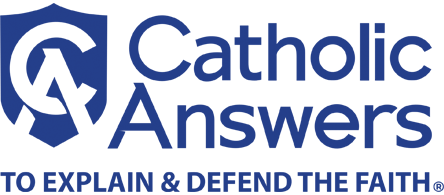 Alimentation
Whatever is necessary to sustain human life: not merely food and drink, but lodging, clothing, care during sickness and burial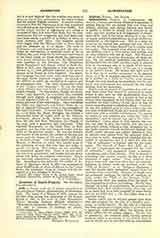 Click to enlarge
Alimentation. —Support or maintenance. Aliment in a broad sense means whatever is necessary to sustain human life: not merely food and drink, but lodging, clothing, care during sickness and burial. A parent is bound to supply such aliment to his child, and this whether it is of legitimate or illegitimate birth; and, if the latter, whether it is the fruit of simple unlawful cohabitation, or of an adulterous, incestuous, or sacrilegious one. This is a duty imposed by the natural law, personal and real, since it not only binds the father himself but is a claim upon his estate. The husband owes aliment to his wife, and children owe it to their father and mother and to other relatives who are in want. The Common Law of civilized countries determines all these duties. By the religious profession the professed is incorporated into his order, and has a right to aliment from it; becoming a son, so to speak, of his monastery, he acquires the rights of the son of a family in his father's house. He retains this right even if he is shut up in another monastery to do penance there, or if he is expelled unjustly from his order; he is entitled to it while on trial for some charge, though this may result in his expulsion; but his sentence once pronounced and accepted, he can claim nothing from his monastery.
Clerics must be assured of something that will support them, since they cannot be promoted to major orders if they have no title guaranteeing them an honorable subsistence. As a matter of fact it has always been repugnant to the Church that one who exercises the holy ministry should have to beg his bread or practice some undignified calling. Formerly, no one was ordained even to minor orders who had not some ecclesiastical charge in a church which provided him with a suitable maintenance; the church for which he was ordained was called the "Title of Ordination", and he himself was said to be "titled" (Intitulatus). Later, after it had become the custom not only to give the tonsure, but also minor and major orders, without a title, Alexander III, in the Third Lateran Council, condemned bishops who should ordain deacons and priests without a title, to support such priests from the episcopal table if they came to want. Innocent III extended this discipline to subdeacons, and it is since this that the "title of ordination" is exacted only for the major orders. The Council of Trent, Sess. XXI, ch. 2, "De ref.", maintained the necessity for the "title of ordination", and recognized three: a benefice, a patrimony, and a fixed income. Title in general is something that assures support for life to a cleric promoted to major orders. Even religious must receive some such assurance when they are ordained. Religious of solemn vows are ordained under the "Title of Poverty", or of "Religious Profession", and this assures them permanent support from the revenues of the monastery. Religious of simple vows are ordinarily ordained, by virtue of Apostolic indults, under the "Title of the Common Table", which assures them due support from the goods of the congregation to which they belong. Should they, through an indult of secularization, be permitted to withdraw from their religious family, they may not do so until they have been accepted by some bishop and are provided with a title that offers them a respectable living.
Secular clerics will he secured against need when they are ordained, by the title of a benefice, patrimony, or stable income. By the title of a benefice the cleric promoted to major orders is provided with a perpetual ecclesiastical office, the revenue from which suffices for his proper support. By the title of patrimony, the ordained clerk, having personal property gives a guarantee to his bishop that, in case he should not be provided with an ecclesiastical benefice, he can support himself fitly for life out of his own fortune. By the title of pension, or stable provision, some one pledges himself to provide for the priest ordained, should he fall into indigence. These three titles do not avail in missionary countries, either because there are no ecclesiastical benefices in such regions, or that personal fortunes are rare, or that there are few willing to bind themselves to supply permanent support for a cleric. This is why the Congregation of Propaganda, in a celebrated instruction sent to countries dependent on it, permits bishops to ordain priests under "title of the mission". By this title, the acolyte before receiving the subdeaconship, promises under oath, that, once ordained, he will not enter any religious order or congregation, without permission of Propaganda, and that he will live in the diocese under the jurisdiction of the bishop, employing himself in the service of the mission. The clerk so ordained is a charge on the diocese for which he has been ordained, which assures him a respectable support if through infirmity or incapacity he chance to fall into poverty. It should be remarked here that a priest ordained under the title of the mission has a right to his support, even when, through his own fault, he has become unworthy of filling an ecclesiastical position. The Congregation of Propaganda in a response to the Bishop of Natchez, February 4, 1873, shows clearly that the priest cannot he deprived of his means of support, unless, after repeated warnings, he refuses to amend, and falls into contumacy. Grave offenses committed by him such as may even justify his deposition from office, will not warrant the bishop in refusing him means of support. He will, of course, have no right to the pension from the benefice from which he has been deposed, but should he wish to amend, the Church, like a compassionate mother, instead of turning him into the street will supply him with his daily bread, and will endeavor to bring him to a realization of his evil courses and consequent penance.
This obligation of providing for priests ordained under "title of the mission" creates a somewhat heavy burden for dioceses. In these countries, especially the United States and Canada, the bishops have been forced to devise some way of satisfying this demand of their pastoral charge. In virtue of a special power of the Congregation of Propaganda, they can grant to the priest or missionary who resigns his parish or mission, on account of infirmity, a pension drawn from the revenues of the parish or mission, to be paid by his successor in it. For a priest to have a claim to such pension, (I) he must Have resigned because of infirmity; (2) he must have been ten years in the parish or mission; and (3) the pension must not exceed a third of the revenues of the parish or mission. Moreover, bishops have encouraged among the priests the foundation of "Clerical Funds", whose purpose is to afford pecuniary assistance during their life to members who become infirm and consequently incapable of fulfilling an ecclesiastical charge. Priests in good health belonging to the diocese enter into these societies, and the members contribute something every year to the "Clerical Fund". The society is administered by a bureau of which it is customary for the bishop to be the president, while the directors are priests chosen by members of the society. The amount disbursed to needy members depends on the contributions received and varies with different laces. As fallen priests who have repented cannot be abandoned, the bishops provide for them either by founding houses of retreat in which they can do penance, or by sending them to monasteries, where, under the watchful care of holy religious they may, by reflecting on the sanctity of their state, cause the grace of ordination to revive.
JOSEPH N. GIGNAC
---