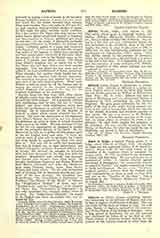 Click to enlarge
Alfwold, Saint, Bishop of Sherborne, in Dorsetshire; d. 1058. Alfwold, or Aelfwold, is a rather obscure English saint of whom we know little beside the few details preserved by William of Malmesbury (Gest. Pont., Bk. II, -§ 82). Alfwold had been a monk of Winchester and was consecrated Bishop of Sherborne in 1045, succeeding his own brother Brightwy. He gave great edification by the frugality of his way of life, which was in marked contrast to the riotous banquetings which the example of the Danish monarchs had rendered popular at that epoch. He was very devout to St. Swithun, his old patron of Winchester, and also to St. Cuthbert, to whose shrine at Durham he made a pilgrimage. He died while singing the antiphon of St. Cuthbert. He was, strictly speaking, the last Bishop of Sherborne, for after his death the see of Sherborne was united to that of Ramsbury.
HERBERT THURSTON
---
Enjoying this content?
Please support our mission!
Donate